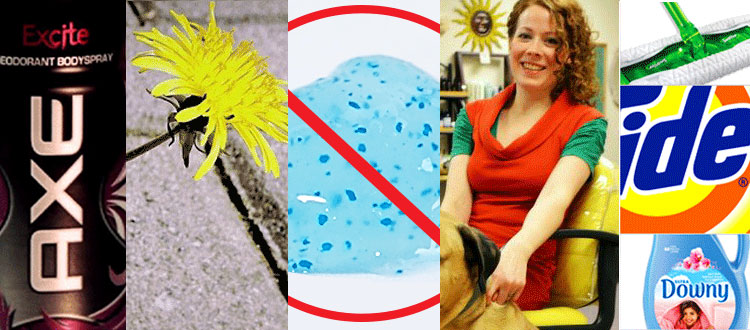 WVE's Top Five Blog Posts of 2016!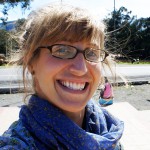 Beth Conway
Communications Director

Voices Blog readers – the results are in!
Taking inspiration from our friends at Savvy Women's Alliance, I'm recapping WVE's most popular blog posts of 2016! From non-toxic weed killer to avoiding microbeads, you had a lot on your mind over the last twelve months. And from the looks of it, fragrance chemicals and the safety of fragrance ingredients were definitely on your radar in 2016. We're so grateful that you rely on the Voices Blog for tips, updates and insight into ways you can raise your voice for a toxic-free future.
We look forward to bringing you more news-you-can-use about fragrance chemicals, safer salons, ingredient disclosure, chemical safety screening, non-toxic cleaning products and feminine care products in the New Year. It's going to be a busy 2017 — and we're so excited to have you with us!
Because you voiced your concerns, Procter and Gamble has taken another step towards ingredient disclosure. Recently, P&G updated its palette of fragrance ingredients used in its products and — for the first time — posted a list of the chemicals the company will not use in its fragrances. While there is a lot to like about P&G's updated fragrance ingredient palette, but they don't provide details on why they decided to remove some toxic chemicals from their fragrance palette while choosing to keep others. Read more.
Eighteen year old Brandon Silk and countless others like him suffer serious, sometimes deadly, reactions to the secret ingredients in fragranced cosmetics and personal care products. In Brandon's case his mom, Rosa, reports for the last eight years she has been struggling to keep her son, an otherwise happy and healthy young man, in school and out of hospital emergency rooms to protect him from a severe, life-threatening allergy to one or more of the fragrance ingredients used in Axe Body Spray. Read more.
The tug-of-war approach might not be for everyone. Here's an easy, tried and true DIY non-toxic weed killer recipe you need to tackle those stubborn weeds this summer! Read more.
For 7 years, I had trusted that the chemicals I had been using in my career were safe. I never questioned it. In cosmetology school, we weren't educated about the toxic chemicals we would be exposed to, so it became apparent that I needed to educate myself. Read more.
Great news – microbeads in cosmetics have been banned in the US, which will prevent millions of tons of plastic waste from polluting our oceans and waterways! But the fine print of the federal bill indicates that manufacturers of products containing microbeads have until July 1, 2017 to phase them out and can still sell any remaining products containing microbeads until July 1, 2018. So until these menacing plastics are truly gone from products on store shelves, here's a few easy ways you can avoid buying products that still contain microbeads. Read more.