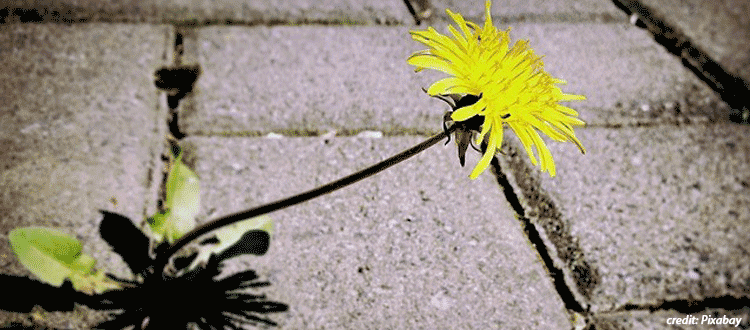 Tip of the Month: Non-Toxic DIY Weed Killer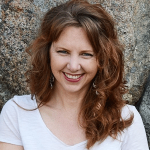 Kristi Marsh
Founder of Savvy Women's Alliance
I really didn't want to be known as the Weed Lady.
How can someone with the complete inability to grow anything edible be so remarkably proficient at producing a crop of puffy dandelions, pokey thorny sprouts and mossy invasive sidewalk greenery?  I don't even know the proper names, yet my 100-foot long brick walkway was incredibly productive at growing these species.
One day, as I explored the new-to-me-world of 'non-toxic living,' I test tried several weed killers and posted the results on my website. Through complex algorithms of SEO and Google, the post became one of the most sought out pages on my website. While I was sharing 'how I protested on the steps of the FDA about GMOS' or 'spoke to CEOs of the personal care products industry' analytics indicated that visitors were more interested in learning about my other adversary: weeds.
So be it. The tug-of-war approach might not be everyone — and if it makes our lives a little easier, and at the same time, creates a healthier planet to walk barefoot upon, I am happy to share forth my lessons and recipe!
In a semi-controlled experiment, I played with my walkway:
I poured boiling water into the cracks of the first third of the walkway.
I sprinkled baking powder into the cracks of the second third.
On the last third, I used my neighbor's DIY Weed Brew.
Observations were made, lessons learned, and photos taken.
The boiling water worked the quickest, but I had less control of its effects.
Baking soda took several days longer to kill the weeds, but was effective.
The weed cocktail, however, worked great and the hotter the day the better for application. Sizzle.
The Winner: Weed Killer Recipe
½ gallon of white vinegar. The higher acetic level of vinegar the better. Household white vinegar is 5%, which worked fine for me, but a 9% or higher is preferable.
½ bottle lemon juice. I splurged on organic. Then rubbed some into my hair to encourage highlights while outside. Makes for a great crazy-scientist hair-do.
½-cup castile soap. Castile soap is a vegetable-based soap. You can purchase castile soap in smaller quantities, but since I use it in a multitude of places—from refilling hand soap containers to household cleaning—I invest in a large container.
Mix & voila!
Tips:
I recommend NOT creating this standing over the lawn. You REALLY don't want to accidentally spill vinegar onto the pretty lawn. A pillow sized patch of dead grass will appear three days later. Too big to blame on the neighbor's dog.
Searching for this recipe next summer over at my nonprofit, the Savvy Women's Alliance, isn't a bad thing, but to make it easier, write the recipe on your container. Here are helpful pre-made labels to download.
You can add salt into the mixture for an extra-strength potion. Salt isn't good for bricks or places you will eventually add plants.
I pour my concoction into a spray bottle and send responsible kids outside with a ready-aim-fire mission.
If you don't like my options and decide to surf for DIY weed killers, please do NOT use chlorine bleach. It maybe a DIY tip out there on the web, but this is harmful to more than your weeds.
If you enjoyed this lesson about weed-and-bricks, you will love following adventures of Kristi and her writing team at their blog, the Savvy Path.
About Kristi…


Kristi Marsh is founder of the recently launched Savvy Women's Alliance and author of Award Winning Little Changes: Tales of a Reluctant Eco-Enthusiast. Outside of weed-confrontations, Kristi spends endless amounts of time to provide skeptical and curious women a place to learn about nontoxic living and flipping its doom-and-gloom intensity into a do-able and share-able topic.