What is Brazilian Blowout?
Brazilian Blowout and other keratin straighteners are professional hair smoothing treatments designed to straighten curly or frizzy hair for a period up to three months. These chemical treatments are applied by a stylist with the use of a flat iron, and aren't meant for consumer use at home.
What's Wrong With It?
Brazilian Blowout and several other leading brands of hair straightening products have been found to contain high levels of formaldehyde (up to 10%!) even when labeled "formaldehyde-free." Formaldehyde is released during the heating process used in the application of the product. Formaldehyde gas can be severely irritating to the eyes, nose, and throat, and long term exposure to formaldehyde in the workplace has been linked to increased risk of cancer.
What is Being Done About These Toxic Products?
The Occupational Safety and Health Administration (OSHA) issued a hazard alert for salon employees warning against the use of hair straighteners containing formaldehyde. The California Attorney General filed an injunction against the company that manufactures Brazilian Blowout for failing to warn their customers that their product contained cancer-causing formaldehyde.  Other countries, most notably, Canada, France, Ireland and Australia immediately recalled hair  smoothing products containing formaldehyde, based on their own testing results.
For years stylists have reported that the application of these hair treatments caused difficulty breathing, eye irritation and nosebleeds. The Food and Drug Administration (FDA) has been aware of the health hazards associated with the products since at least 2008. Despite these dangers, the FDA has yet to take action to remove them from the market. Why the delay, FDA?!
Over the years, thousands of concerned stylists and their clients have joined WVE in contacting the FDA, asking the agency to issue a voluntary recall of dangerous hair straightening products.
And on June 15, 2021, WVE and our partners at EWG joined salon workers from across the nation to file another citizen's petition with the FDA. We're in this for the long haul! Harmful exposures salon workers experience in the workplace as a result of toxic formaldehyde in hair straightening products continues to be a problem for both workers and their clients. Its time formaldehyde was banned from these products for good. CLICK here to learn more.
You can support the petition, and the health and safety of salon workers, by submitting a comment to the petition.
Learn more and TAKE ACTION NOW!
More Information
Hair Straightening Products Containing Formaldehyde
Toxic Chemicals to Avoid in Salon Products
Information for Stylists
What you need to know if you're working with hair straighteners and an opportunity to share your story with the FDA.
Actions on Brazilian Blowout
Within the last five years, Brazilian Blowout has been subject to everything from class-action lawsuits to international recalls. Yet, the FDA has done virtually nothing to protect consumers from the dangers of formaldehyde in hair straighteners.
The Blowup on Blowouts
Fact sheet for consumers.
Testing Results
What did Oregon OSHA find?
Response to Brazilian Blowout Safety Claims
WVE's Director of Science and Research explains the hazards of Brazilian Blowout.
Response to claim that methylene glycol doesn't form formaldehyde.
Stylists Stories About Brazilian Blowout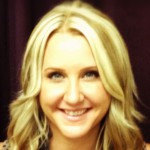 Jennifer's Story:
I'm getting sicker and sicker with every exposure and it's taking me longer to recover each time. Our health and our livelihoods are being taken away from us and we are not going to let this happen without a fight. Read more.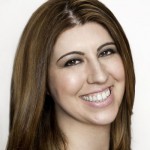 Dawn's Story:
When I was diagnosed with formaldehyde poisoning, I broke down in tears. I was so angry, upset, and frustrated – that the Brazilian Blowout company had been lying, that this toxic chemical was in their product, and that I'd been exposed to it without my knowledge or consent. Read more.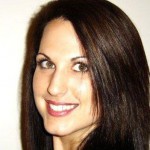 Natalija's Story:
I was in denial for so long that it was the Brazilian Blowout treatments making me sick. And so many stylists and clients alike think like I did—that the product must be safe if it's allowed on the market.So I went to D.C. with 14 other salon workers last week to tell our stories in hopes of making change. Read more.
WVE is a co-founder and co-convener of the National Healthy Nail and Beauty Salon Alliance, which works to protect the health of the nation's salon workers.