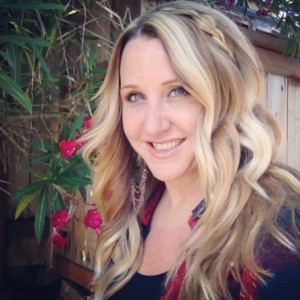 I've been a licensed hairdresser for 18 years. In 2010, a product named Brazilian Blowout completely changed my life as I knew it. After getting sick from the first hair smoothing treatment I was exposed to, I went to the doctor and she attributed my symptoms to "possible chemical poisoning."
After this Brazilian Blowout treatment, I had a hard time doing simple everyday tasks because of what this product had done to my lungs, and just being at work surrounded by chemicals was a complete struggle. Some of my coworkers started realizing that they had been getting sick ever since this product came into the salon, with mounting sinus infections and the raw sore throats and migraines they all had.
Several of us moved to a salon that was willing to ban all hair smoothing treatments after showing the owner the research we had collected. But the problem is that exposure to formaldehyde doesn't end with the treatment – the fumes are reactivated every time heat is applied to the hair. So when a client who's had a Brazilian Blowout done elsewhere comes into the salon to get a haircut or color and has her hair blow dried, flat ironed, curled, or is processed under the hood dryer, the fumes that come out of her hair upon heating make me and several of my coworkers sick all over again.
My symptoms have recently escalated into bloody noses, blistery rashes, and choking on phlegm in my sleep. I've had Bronchitis for the first time in my life and now I sometimes even cough up chunks of blood. I'm getting sicker and sicker with every exposure and it's taking me longer to recover each time.
In January, when my co-workers and I were suffering so badly that we couldn't take it anymore, we decided it was time to do something about it. We knew we couldn't just sit back and watch this happen. We wrote letters about our experiences with this toxic product and sent them to the FDA and to Rep. Jan Schakowsky, who introduced the Safe Cosmetics Act and entered our letters into testimony at the recent Congressional hearing on cosmetics safety.
I was interviewed for a news segment on a local TV station, and after that, other salon workers found me and called my salon – they were sick from toxic hair smoothing treatments, they were scared, and they needed help. Their medical bills were piling up and many of them don't have health insurance.
Soon I was collecting letters to the FDA from salon workers all over the country who were suffering from this toxic exposure and pleading for someone to help them. We started as total strangers but our stories and symptoms are eerily the same. They too are suffering from severe health problems since these products have come into their lives. Many of them have been bullied, threatened physically, and threatened to be fired for speaking up about being sick or for not wanting their clients exposed to toxic formaldehyde.
Our health and our livelihoods are being taken away from us and we are not going to let this happen without a fight.
That's why I'm going to D.C. this week for the National Healthy Nail and Beauty Salon Alliance Week of Action. I want the opportunity to meet with the FDA and explain to them face to face what's really going on in salons behind closed doors. I'm hoping the FDA will use their power to issue a voluntary recall of toxic hair smoothing treatments. I'm hoping that a recall will finally make people stand up and listen to the fact that these products are toxic.
The woman getting a hair smoothing treatment may be okay with exposing herself to the sensory irritation and carcinogenicity of formaldehyde, but what about everyone else in the room? Salons are filled with clients who have cancer and are going through chemotherapy, clients who are pregnant, clients with asthma, and mothers bringing their kids. Unsuspecting clients are being exposed to dangerous formaldehyde without their knowledge or consent and many of them are getting sick too.
I'm so thankful that the National Healthy Nail and Beauty Salon Alliance has given me a platform to speak out about this. I'm proud to be part of the Alliance because I know that with all of us working together, we can move mountains. Together, we can make change. And that's what we intend to do this week.