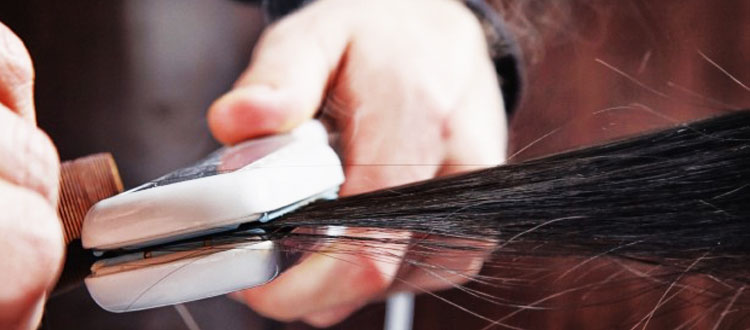 Support Salon Workers! Submit Your Comments to the FDA!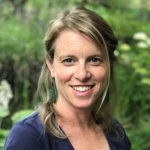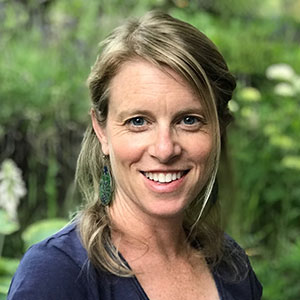 Jamie McConnell
Deputy Director
UPDATE 2022: The period for submitted comments is currently closed and the FDA is reviewing our petition. If you are interested in more information on this petition, please contact our Deputy Director, Jamie McConnell at: jamiem@womensvoices.org.
Last week salon workers across the nation joined Women's Voices for the Earth and the Environmental Working Group to submit a petition to the Food and Drug Administration (FDA) asking the agency to ban formaldehyde in hair straightening treatments. For over a decade we have been trying to get the agency to take action and ban this dangerous carcinogen from Brazilian Blowout and other hair straightening treatments and, with the filing of this petition and your comments, we think the FDA will finally take action!
You can raise your voice and support the petition and the health and safety of salon workers by submitting a comment to the petition. It's easy to do and below I have provided instructions and draft language you can use. Simply cut and paste what you need to supplement your own comment using the sample language. Consider including a few sentences about why you are concerned about formaldehyde in hair straighteners. Such as, has your health or the health of a loved one been impacted by hair straightening treatments? Are you a salon worker? Are you concerned for the health of your stylist?
You can view and comment on the petition here: https://www.regulations.gov/document/FDA-2021-P-0558-0001
Sample Comment (please personalize)
I am submitting this comment in support of the Citizen Petition filed by the Environmental Working Group and Women's Voices for the Earth asking the FDA to ban the use of formaldehyde in hair straighteners. 
Formaldehyde has been identified as a known carcinogen by the National Toxicology Program and can cause acute and chronic effects such as severe irritation to the eyes, nose, and throat; severe allergic reactions and rashes; respiratory problems; and asthma. Formaldehyde or methylene glycol are often used in professional hair straightening treatments. These treatments require high heat, which releases formaldehyde gas and exposes salon workers to the carcinogen, at levels which may exceed OSHA's permissible exposure levels.[1] The presence of high levels of formaldehyde[2] in hair straighteners should also be assessed in the context of salon workers aggregate exposure to carcinogens. Salon professionals work in a setting where they are exposed to numerous carcinogens from the use of products containing chemicals such as styrene, cyclopentasiloxane/cyclomethicone, and 1-4 dioxane, to name a few. In addition, salons may do several, or even dozens of hair straightening treatments a day, exposing workers, even those who are not performing the treatment, to formaldehyde for hours on end. The health impacts salon workers have suffered that are outlined in the petition are heartbreaking, and there are likely thousands of others who have experienced similar impacts they have not reported, or have been reported directly to the manufacturer (currently manufacturers are not required to report adverse reactions to the FDA). Even the cosmetic industry recognizes the dangers of the treatment — the Cosmetic Ingredient Review Expert Panel, funded by the Personal Care Product Council, has deemed formaldehyde in hair straighteners unsafe. And the state of California will ban formaldehyde in hair straighteners/cosmetics by 2025. 
Formaldehyde in hair straighteners presents a clear and present danger to the health of salon workers. For these reasons I support the petitioners request asking the FDA to ban its use in these treatments. 
[1] https://www.osha.gov/sites/default/files/publications/hazard_alert.pdf
[2] Oregon OSHA, "Keratin-Based" Hair Smoothing Products and the Presence of Formaldehyde 2 (2010), https://osha.oregon.gov/OSHAPubs/reports/keratin-based-hair-smoothing-report.pdf.
Instructions for Submitting a Comment
You can comment on the petition using this link: https://www.regulations.gov/document/FDA-2021-P-0558-0001
Click on the dark blue "Comment" box on the upper left side of that page – which will take you to the Comment page.
The first field is the comment field where you can type or cut and paste your comments.   (You are allowed up to 5,000 characters – or there is an option for attaching a file if your comments are longer than that.)
The next question is "What is your comment about?"  to which you need to select a "Comment Category" from a given list. Individuals commenting can choose "Individual Consumer", if you represent an organization you can choose "Consumer Group".
The form asks for an email — this is optional but makes clear the email will not be posted with the comment or shared in any way.
There is a required section called "Tell us about yourself!" in which you can choose  "An Individual", "An Organization" or "Anonymous".
Fill out contact information as required (or not) by the option you choose.
Click on "I'm not a robot" and then the blue "Submit Comment" button.
Thank you for raising your voice for salon worker health. Your comment will make a difference!