This Holiday, Think Outside of the Box. Literally.
To lighten your footprint this holiday season, here are some suggestions the team at WVE has put together. As thoughts turn to gift-giving, this year, let's think outside of the box … literally!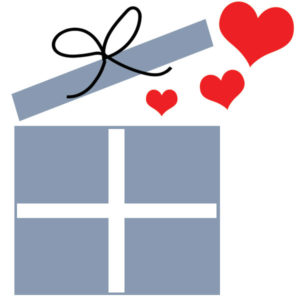 The holiday season is drawing near,
With hot chocolate and baking, it's practically here!
But what do we do when present-time comes?
Are you out of ideas? Twiddling your thumbs?
Well have no fear, our fellow WVE readers!
We have some ideas, and we know YOU'LL be leaders,
In having a less toxic season, with low impact and low waste,
From sourcing to wrapping, and all in great taste!
Make your own sugar scrub, with citrus and sage,
Or host an event to reconnect and engage.
We can all live greener while spreading cheer.
So here are some ways to kick start a less-wasteful year!
---
Give the Gift of Experience
1. Pot luck & present swap
Too many friends to see and not enough time? Never underestimate the power of the potluck. Invite your friends and friends of friends to gather for an evening of laughter, fun and delicious food. Set a theme, or make the dishes a surprise.
This can also be the perfect time to have a light-hearted present swap! Have everyone bring an item from home, or a home-made present to trade.
Staff pick:
Host a mac n' cheese bake-off: this allows room for the creativity (and cheese) to flow! Ever try vegan mac n' cheese? Or made with zucchini noodles? Or with truffle oil in the cheese sauce? No matter the variations, you will end up with an entire table of deliciousness.
2. Day of adventure
Personalize a day of fun with your closest friends! Now's the time to try out that neat hiking trail, or see the sunset with a homemade picnic, or go to that one restaurant you've been wanting to try. Sometimes the best present is spending time with those you love, so make this holiday season extra special by making time and making plans.
Do it Yourself (DIY) 
Who doesn't love getting home made presents? It shows that every item was made consciously, and with love. This is a great way to spread holiday cheer — and when you share non-toxic DIY gifts you help reduce waste and consumption, limit exposure to harmful chemicals and save money.  Tip: Remember to include a recipe/ingredients label with your gift.
1. Body products
Sugar scrub – check out this how to video.
Tip: *Spice up the scrub with combinations such as:
Blood orange-cinnamon
Rooibos tea-rose
Basil-mint
For more DIY non-toxic personal care products, click here.
*Please note that some people can be highly sensitive to essential oils. If you, your family members, or friends may be affected by essential oils, simply leave them out of the recipes.
2. Around the House
Non-toxic laundry detergent made with super simple ingredients – see the how to video.
Tip: Add 1/2 cup white distilled vinegar to rinse as a fabric softener. For a whitener, use hydrogen peroxide rather than bleach. Soak your dingy white clothes for 30 minutes in the washer with 1/2 cup 3% peroxide. Launder as usual.
Find more DIY green cleaning recipes, here.
3. Food
People love fun, yummy, easy recipes for the winter! Take your favorite recipe, and make it so the directions are "just add water" (soup in a jar), or "just add butter" (shortbread cookies). Remember, decorating the jar to be festive is sometimes just as fun as the deliciousness inside.
Staff picks:
Hot Cocoa in a jar: Tried and true, hot chocolate never goes out of style. Keep the recipe simple, and attach directions of how to make homemade marshmallows.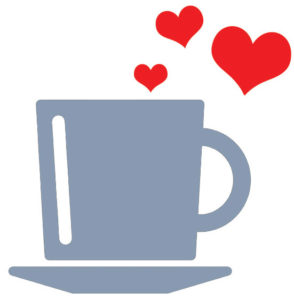 Recipe:
1/3 cup unsweetened cocoa powder
3/4 cup sugar (Your preference: white, granulated, cane)
optional: 3 TBSP powdered creamer or milk (of choice)
optional: crushed peppermint sticks for garnish
Directions:
Bring 1/2 cup water and 3 1/2 cups milk (of choice) to a simmer and whisk in ingredients. Maintain a constant simmer, and stir for about 2 minutes. Remove from heat, and stir in 3/4 teaspoon vanilla if desired. Garnish with cinnamon and marshmallows to liking. Enjoy!
Other picks include: vegetable soup, and cranberry-orange scones.
*When making food products as a present, please be aware of any allergies the recipient may hold. Common allergies to be aware of: peanuts, tree nuts, gluten, lactose, excessive sugar, soy.
Wrapping
This season, say no to boxes and bows. Instead, use what you have, or find a circle of friends to re-use the same boxes and bags season after season.
1. Upcycled tags
Rather than throwing away those paper bags, or tossing last year's crinkled wrapping paper, upcycle them into a gift-tag or card with different patterns and textures. This is a simple and cheap way of personalizing a gift to give it more meaning.
2. Reusable wrapping
Bags are an easy and useful way to wrap presents. Wrap a present in a cloth bag that can double as a shopping bag the rest of the year. Or, use a pre-used bag that can be re-used and passed around for years to come.
If ripping paper is what you crave, try using old maps, newspapers, or paper bags to wrap your present. If you have any paper with printing errors, or small tears, have your kiddo draw their own work of art to make a unique wrapping experience.
Staff pick:
When out of ideas, or in need of materials, keep it local and sustainable! Thrift stores are a great source for treasures, fixer-upper presents, and materials needed for creative wrapping or craft materials.
The Gift of Giving Back
1. Volunteer
Bring some friends, or go solo this season by volunteering for a great cause. There are many local organizations that are always looking for a good set of hands to help out during this cold and busy time of year. Ask your favorite groups, causes, and organizations for suggestions of how to best give back to your community.
2. Donation
Making a donation on behalf of yourself, or someone else, is always, always greatly appreciated by any charity or non-profit. Put a smile on anyone's face knowing that your dollar was gifted to an organization that is making a positive difference in the world. Click here to give to Women's Voices for the Earth, and be sure to provide contact information for your honoree, so that we can let them know.
HAPPY HOLIDAYS to you and yours from Women's Voices for the Earth!