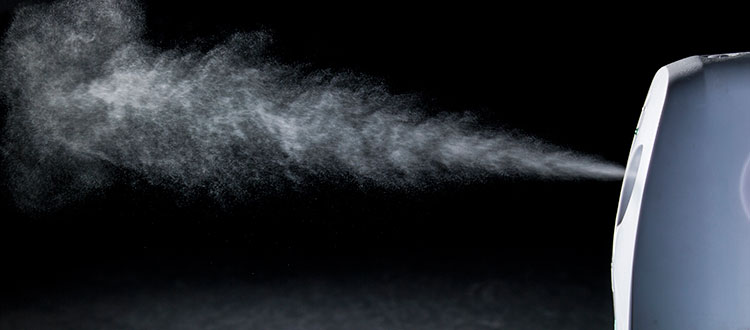 How You Can Support Fragrance Free Public Spaces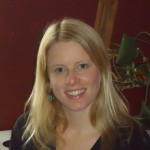 Jamie McConnell
Director of Programs
& Policy
We've all been there—you walk into a store and are bombarded with the smell of fragrance (Bath and Body Works anyone? Ugh.). Or the perfume your co-worker wears makes it hard to get a breath of air without the tinge of scent. There are so many scenarios where we are accosted by fragrance whether it's a store, workplace, gym, school, or other public place.
In fact, it turns out a decent chunk of the population is feeling the pain of fragrance. According to a new study, 34.7% of the population report adverse reactions such as migraines, asthma attacks or rashes when exposed to fragrance. This shouldn't be surprising considering just how many nasty chemicals can be in fragrance.
And what's more, we virtually have no way of avoiding some of the chemicals that may give us a headache, or a rash, or allergic reaction, because companies, whether they are a cosmetic company, a cleaning company or manufacturer of another type of scented product, do not have to disclose what's actually IN fragrance. (The study revealed that a whopping 64.6% of those surveyed did not know that companies do not have to disclose fragrance ingredients on a label or even a safety data sheet.)
Now, it's easy to give the advice "just avoid fragranced products." But when you are exposed to scents in public places it can be almost impossible to avoid. In fact, the study specifically highlighted some of those problem situations. One in five people surveyed reported adverse reactions to involuntary fragrance exposures such as being near a person wearing fragrance, entering a room with air fresheners or a room that had been recently cleaned with fragranced cleaning products.
Creating Fragrance Free Spaces
The good news is there is a movement to create fragrance free spaces. The American Lung Association has a sample workplace fragrance free policy in addition to a sample policy on fragrance free schools. The California Department of Public Health also has a fact sheet for employers on fragrance and work-related asthma.
These resources can be used to help fight this public health epidemic and advocate for fragrance free settings by you, Parent Teacher Associations (PTAs), or a group of co-workers. You can even bring the sample workplace policy into your gym or other place you frequent and suggest they adopt a similar policy.
Know that you're not alone in wanting to avoid scents. Over 50% of those surveyed support fragrance-free workplaces. And interestingly, the study also found that 20.2% of the population want to leave a business if they smell fragrance from an air freshener or another type of scented product. And 17% will avoid using a public bathroom if it is fragranced. So speak up and ask your workplace, child's school, etc. to go fragrance free. Your voice can make a real difference in creating a healthier environment.
Leave a comment or email WVE if you succeed in advocating for scent free spaces! And feel free to use our resources to help make your case for why everyone's health is better off without unnecessary and uncontrollable fragrance exposures.