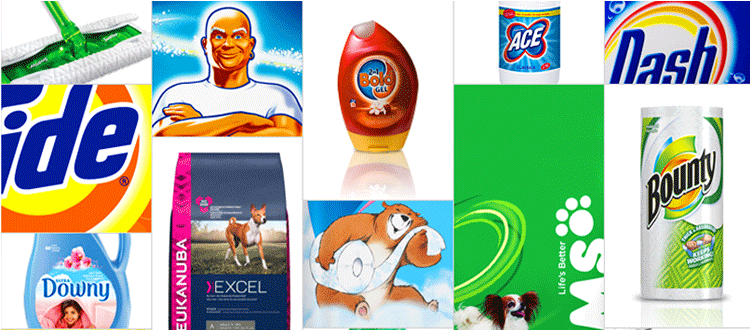 P&G Says No to 140 Fragrance Chemicals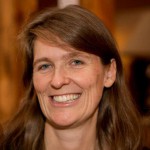 Alex Scranton
Director of Science & Research
There is a lot to like about P&G's updated fragrance ingredient palette, but they don't provide details on why they decided to remove some toxic chemicals from their fragrance palette while choosing to keep others.
Because you voiced your concerns, Procter and Gamble has taken another step towards ingredient disclosure. Recently, P&G updated its palette of fragrance ingredients used in its products and — for the first time — posted a list of the chemicals the company will not use in its fragrances. While it lacks the product-specific level of ingredient information many consumers need, there's a lot to like about this new move by P&G: it supplies P&G customers with additional insight into their products, and because P&G is one of the world's largest manufacturers of cleaning and personal care products, there is huge potential to set a positive precedent across the entire industry.
But what's particularly interesting about P&G's recent steps towards ingredient disclosure is how it demonstrates the evolution in fragrance ingredient disclosure that has occurred in recent years :
Companies are hearing their customers ask for greater ingredient information, and are responding to those demands.
The improved disclosure is inspiring companies to rethink some of their ingredients, incentivizing reformulation towards inherently safer products.
And despite tremendous and rapid progress in ingredient disclosure, many companies are aware that there is still more to be done to fully satisfy their customers regarding product safety.
Companies Are Listening
When we started asking for ingredient disclosure in 2007, all manufacturers of cleaning products adamantly argued that fragrance ingredients were trade secrets that simply could not be disclosed. Women like you thought otherwise and demanded to know more about the products brought into their homes. In an attempt to be more transparent, while still catering to the secrecy demands of the fragrance industry, manufacturers of fragranced products began disclosing fragrance palettes — collective lists of all the fragrance ingredients that might be used in a product. While there was interesting information to glean from these lists, they have never really been consumer friendly.
The P&G palette, originally posted in 2012 was a list of over 2,300 chemical names that might be used in any one of P&G's fragranced products from their Tampax tampons to their Tide detergent. For many consumers, this laundry list of chemicals was not helpful in better understanding the chemical exposures associated with P&G's products.
The 2016 addition of the list of chemicals P&G will not use in its fragranced products adds some nuance. It is a smaller list – just 140 chemicals — and allows a better understanding that certain chemicals of concern – like phthalates for example – are no longer found in P&G's fragrances. This is great news – but if you really want to know what chemicals you are being exposed to from a particular product, it falls short. Women will continue to demand product-specific fragrance ingredient disclosure, and it's clear that P&G is listening, reacting and continuing to improve their disclosure policies.
Disclosure Leads to Safer Products
The release of the new list also confirms that P&G has reassessed the fragrance chemicals in its palette and has further refined the list for safety. We identified 37 chemicals on the list of chemicals P&G won't use that were present on P&G's original fragrance palette posted in 2012. This means that 37 chemicals that were used or intended to be used in P&G's fragranced products are no longer approved for use by the company, and have presumably been reformulated out of products.
On the company's do not use list of 37 fragrance chemicals are two phthalates (DEP and DINP) linked to reproductive harm, a host of synthetic musks which are persistent pollutants linked to endocrine disruption, and several known or suspected carcinogens like styrene and acetaldehyde. Reformulating products to remove these toxic chemicals is a clear win for public health, as it means our additional unnecessary exposure to them through products will be eliminated. It also sends a powerful message to P&G's competitors that quality products can be made without these harmful chemicals.
There's Still Work to Do
However, many questions are also raised by looking through the new fragrance list. For example, while certain synthetic musks called nitro musks were eliminated from P&G's palette, harmful polycyclic musks including Galaxolide and Tonalide remain. Similarly, not all of the carcinogens previously found on P&G's fragrance palette have been eliminated; butylated hydroxyanisole (BHA) and 4-Methyl-2-pentanone are still there. And then even more confusingly, two other carcinogens, pyridine and methyl eugenol, are no longer present on the P&G palette (yay!) but are not found on the list of fragrance chemicals that P&G will not use (huh?). Perhaps those are chemicals not being used now but are reserved for possible use in the future? So, how, exactly did P&G make their decisions about how to update their fragrance palette and what criteria did they use to define the chemicals they will no longer use?
Judgment Calls & Criteria
This is the basic question we at Women's Voices for the Earth have been asking from the beginning. Every company will vouch for the safety of their products, but few if any will provide details on how exactly they define the term "safe".
Are products formulated to be "safe" for the average adult, or are considerations made for exposure to children?
How about the very specific concerns of pregnant women, or potentially vulnerable populations such as cancer patients?
Is the company willing to use toxic chemicals but only at very low doses? And if so, how low is considered to be "safe"?
Is the company willing to use these chemicals in their products without disclosing them?
Does the company take responsibility for monitoring and preventing contamination of their products from toxic chemicals that are not intentionally added by may inadvertently occur in a product during manufacture?
How well does a company track reports of adverse reactions to products, and how do they respond?
Procter & Gamble, SC Johnson, RB, The Clorox Company — every manufacturer – is making these judgment calls, but unfortunately there is very little transparency in the industry as to how these calls are made.
The good news is that the way forward provides benefits for all involved. Companies that come clean on their product safety processes can both gain trust and credibility from customers, as well as learn from each other to further best practices within the industry. More consistent best practices will lead to safer products for customers, which results in less harm to our health.
We greatly appreciate the steps we are seeing major corporations take and remain optimistic that ever increasing consumer demand for information will move the whole industry forward for everyone's benefit. Thanks again to all of you who have and continue to raise your voices for safe products and a healthy future for everyone!
For more information about chemical safety screening processes, take a look at our Deep Clean report.