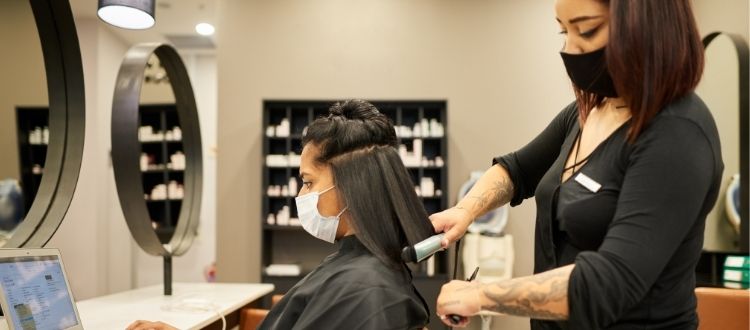 What California's Ban on Toxic Chemicals in Cosmetics Means for Salon Worker Health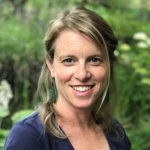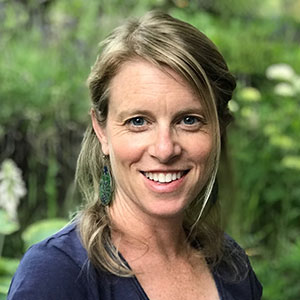 Jamie McConnell
Deputy Director
This year, AB 2762 passed the California legislature and was signed into law. The bill was sponsored by Black Women for Wellness, Breast Cancer Prevention Partners, Environmental Working Group, and California Public Interest Research Group and bans 24 chemicals found in cosmetics (which includes the categories of personal care and professional salon products). The law goes into effect in 2025 and bans: 
Phthalates:
Dibutyl phthalate (CAS no. 84-74-2).
Diethylhexyl phthalate (CAS no. 117-81-7).
Formaldehyde:
Formaldehyde (CAS no. 50-00-0).
Paraformaldehyde (CAS no. 30525-89-4).
Methylene glycol (CAS no. 463-57-0).
Formaldehyde releaser:
Quaternium-15 (CAS no. 51229-78-8).
Heavy metal:
Mercury (CAS no. 7439-97-6).
Parabens:
Isobutylparaben (CAS no. 4247-02-3).
Isopropylparaben (CAS no. 4191-73-5).
Hair dye chemicals:
m-Phenylenediamine and its salts (CAS no. 108-45-2).
Per- and polyfluoroalkyl substances (PFAS) and their salts:
Perfluorooctane sulfonate (PFOS); heptadecafluorooctane-1-sulfonic acid (CAS no. 1763-23-1).
Potassium perfluorooctanesulfonate; potassium heptadecafluorooctane-1-sulfonate (CAS no. 2795-39-3).
Diethanolamine perfluorooctane sulfonate (CAS 70225-14-8).
Ammonium perfluorooctane sulfonate; ammonium heptadecafluorooctanesulfonate (CAS 29081-56-9).
Lithium perfluorooctane sulfonate; lithium heptadecafluorooctanesulfonate (CAS 29457-72-5).
Perfluorooctanoic acid (PFOA)(CAS no. 335-67-1).
Ammonium pentadecafluorooctanoate (CAS no. 3825-26-1).
Nonadecafluorodecanoic acid (CAS no. 355-76-2).
Ammonium nonadecafluorodecanoate (CAS no. 3108-42-7).
Sodium nonadecafluorodecanoate (CAS no. 3830-45-3).
Perfluorononanoic acid (PFNA)(CAS no. 375-95-1).
Sodium heptadecafluorononanoate (CAS no. 21049-39-8).
Ammonium perfluorononanoate (CAS no. 4149-60-4)
All of these chemicals have already been banned in other countries, but because the United States has a very weak law overseeing the safety of cosmetics that hasn't been updated in 80 years, these, and other harmful ingredients, are allowed to be used in cosmetics. The law in California will help pave the way for cosmetic safety reform on the national level. 
For years, Women's Voices for the Earth (WVE) has worked to increase the safety and health of salon workers, an industry predominately made up of women. Salon workers are disproportionately exposed to harmful chemicals in the products because they use these products for hours at a time, several days a week or more. As a result, salon workers suffer higher rates of asthma, increased risk of miscarriage and birth defects, increased risk of certain types of cancers, and a greater risk of dying of neurological conditions like Alzheimer's. 
With this in mind we wanted to get a better idea of how this law would impact the safety of products used by salon workers, so WVE did an analysis of the ingredients banned by AB 2762 to determine which ones could be commonly found in professional salon products. This is what we found:
One of the biggest impacts of the law is the banning of formaldehyde, paraformaldehyde and methylene glycol from cosmetics. This will absolutely impact the hair straightening/hair smoothing market – which still admits to using all three of these ingredients. (These three ingredients are really largely the same stuff – but the bill spelled it out to avoid the loophole of companies calling their formaldehyde by a different name.)
The other key ingredients that are being banned are the two phthalates: dibutyl phthalate (DBP) and diethylhexyl phthalate (DEHP). Dibutyl phthalate (DBP) is still occasionally (although generally rarely these days) found listed as an ingredient in nail polishes.

 
In a 2018 study, DBP was detected in 90% of 40 nail polishes tested, and DEHP was detected in about 99% – 39 out of 40 nail polishes. (Neither chemical was listed as an ingredient in any of the 40 nail polishes.) The law does allow for a "technically unavoidable trace quantity" of the banned chemicals – so it remains to be seen how that will be enforced – and whether the amounts found in the 2018 study would qualify as intentionally added or trace quantities.    
The bill also bans two parabens:

 

isobutylparaben and isopropylparaben – neither of which is used very often anymore.

 

Isopropylparaben is found in sunscreens and lotions largely.

 

Isopropylparaben shows up mostly in eye liner, but also in lotions, blush, some hair products – but doesn't show up in a lot of salon products.

 

Other types of parabens such as propylparaben, ethylparaben and methylparaben are still allowed in cosmetics.
In addition two hair dye chemicals, m-Phenylenediamine and o-Phenylenediamine, are banned under this bill. When we did a search we couldn't find any current products that still claim to include these as ingredients. They are related to (but not technically the same ingredient) as p-Phenylenediamine – which is still used widely in hair dyes – and is responsible for numerous skin allergies particularly in salon workers and also in people who get their hair dyed and have been sensitized.

 

But p-Phenylenediamine is not banned by this bill.

 

So it's unclear whether this ban will improve the health and exposure of salon workers, or simply prevent these sensitizing chemicals from being used in the future.
The bill bans a number of PFAS chemicals, a class of chemicals that has developed a lot of notoriety of the last several years as it can be found in drinking water and food containers. We haven't been able to find a lot of evidence that PFAS chemicals are used in professional salon products, but they are found in cosmetics. A 2018 study by the Danish Environmental Protection Agency detected a number of PFAS chemicals in cosmetic products. They looked at labels for several different cosmetic ingredients that are related to PFAS or ones known to degrade into PFAS chemicals. (None of the chemicals listed on labels were the same as the PFAS banned in AB 2762.). But they tested 18 products for a larger variety of PFAS

 

– and did find several of the ones that are banned in the products.

 

Lotions, foundation, eye shadow, shaving cream were some of the product categories with the highest amounts.
No doubt, the formaldehyde ban alone will have a huge impact on the health of salon workers in California. And this law takes the commonsense approach of banning ingredients in cosmetics that are ALREADY banned in other countries, making it a good step in the road to more comprehensive cosmetics safety reform needed on the national level. 
Also, starting this year, salon products are required to bear an ingredient label, which will give us more information than we've ever had before on just exactly what ingredients salon workers are being exposed to. This will allow us to better target ingredients that need to be banned. In the meantime, salon workers can check out our resources on ways to reduce exposure in the workplace.