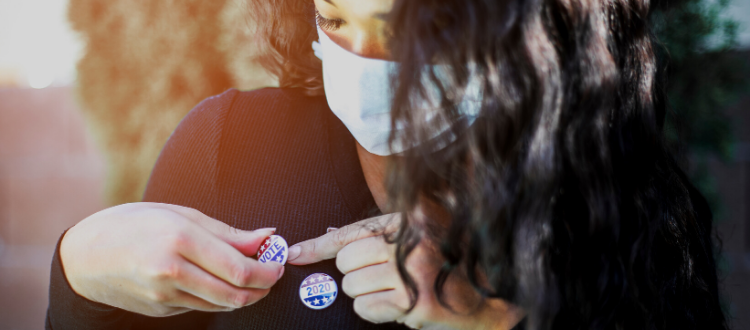 #RepresentationMatters: Celebrating New Victories, New Possibilities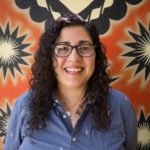 Amber Garcia
Executive Director
This week, I'm taking the time to celebrate.
This election was a reminder and a victory for the power of people — of our individual and collective voices. Historic numbers of people cast their vote in this election to make sure their concerns and their communities are represented in our elected leaders.
#RepresentationMatters is much more than a hashtag – it is at the core of how we get our needs and voices at the table where decisions are being made about our rights, our health, and our safety. This election had its fair share of history-making moments in representation. A snapshot includes:
Sarah McBride was elected in Delaware as the first openly transgender state senator in US history.
Shevrin Jones became the first out LGBTQ+ person ever elected to Florida's state Senate, and Michele Rayner-Goolsby became the first Black openly queer woman elected to the Florida House of Representatives.
Cori Bush became the first Black congresswoman in Missouri's history.
New Yorkers, Mondaire Jones and Ritchie Torres, became the first openly gay Black men elected to Congress — Jabari Brisport became New York's first queer state senator of color.
Stephanie Byers became the first openly transgender lawmaker ever elected in Kansas.
Elected to Colorado's House of Representatives, Iman Jodeh became Colorado's first Muslim lawmaker.
Taylor Small became the first openly transgender member of the Vermont State Legislature.
And, of course, Kamala Harris became the nation's first vice president-elect who is a woman, Black, and of Indian descent.
To quote Madam Vice President-Elect Harris, "I may be the first, but I won't be the last!"
The organizing efforts of womxn like Stacey Abrams in Georgia, and other grassroots leaders in states like Arizona and Pennsylvania are a testament to the power of the people and what happens when we are provided the tools, resources, leadership and enthusiasm to ensure our voices are reflected in our elected officials. Exit polls show Black and Brown communities, working-class families and waves of young people helped lead the way to a Biden victory by knocking on doors, making calls, and rallying communities together to get out the vote!
Bringing people into action is how you have been able to come together with fellow activists time and time again to transform the way corporations manage toxic chemicals and ingredient transparency. This last year alone your actions helped raise the bar for how cleaning product companies screen ingredients for safety, passed new legislation to uncover toxic fragrance secrets, and are actively dismantling the stigma around periods that stands in the way of menstrual health. It is incredibly inspiring to see the impact we have when we work together. The mountains are moving!
So what's next?
There's a lot that this new administration must do to protect our health; to build back the environmental regulations that have been stripped away; to prioritize the people that are overburdened by harmful exposures; to push forward new policies that prevent toxic chemicals from ending up in our bodies and in our homes in the first place.
As always, we'll be carefully and relentlessly holding our leadership and our decision-makers accountable to ensure their policies and practices put health first — put people first.
But for now, let's celebrate new victories. And new possibilities.