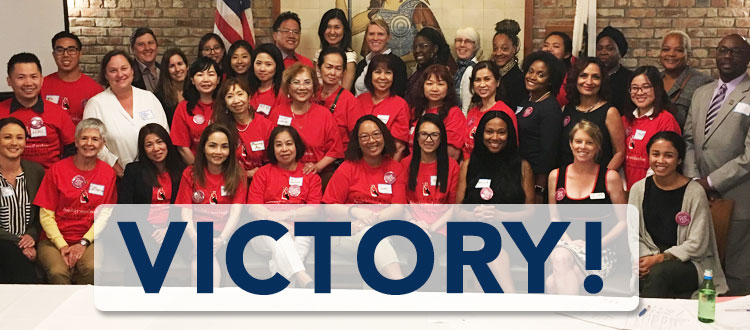 VICTORY for Salon Workers' Right to Know!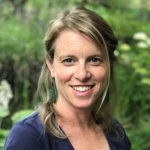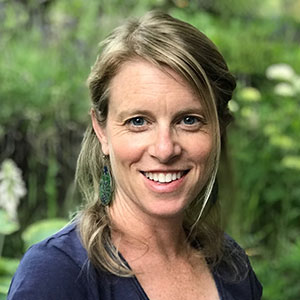 Jamie McConnell
Director of
Programs
& Policy
Did you know that manufacturers of professional cosmetics are not required to disclose their ingredients? Unlike consumers, who can look at ingredient labels on their store-bought cosmetics, hair and nail salon workers don't benefit from the same disclosure. Until now…
Right to Know Victory!
A big victory was achieved for salon workers' (and their clients) right to know this month in California when Governor Jerry Brown signed into law AB 2775, which is the first law in the nation to require ingredient listings directly on the labels of professional salon products.
If you walked into Target or an Ulta Beauty Store and picked up a bottle of nail polish or other cosmetic products, you will see an ingredient listing directly on the label (except for fragrance, which most companies still claim as trade secrets). Having this information gives us the ability to avoid certain ingredients we may be concerned about—like phthalates, or toluene, parabens, etc.
But because of a loophole in Fair Package and Labeling Act professional salon products were exempt from labeling ingredients and as a result salon workers had virtually no way of knowing what exactly they were being exposed to.
Knowledge is power. The new law will give salon workers the ability to avoid ingredients they may be concerned about and choose safer products. It puts ingredient disclosure for salon products on par for what's required for retail products. Required disclosure also gives companies incentive to reformulate out nasty chemicals they don't want to reveal.
And Californians won't be the only ones to benefit. As a powerful market force, what's required in California will move companies toward similar disclosure practices throughout the nation.
Having this information is especially important considering salon workers have a higher risk for getting certain diseases and ailments. This is likely due to exposure they face in the salon day in and day out from chemicals in the products they are using.
No one should have to choose between their health and their livelihood. I have talked to many salon workers who have had to leave their job because they were suffering health problems and had no other option.
If formaldehyde had been listed on the label, I would never have used the product. I never even had the choice to avoid exposure or take steps to minimize the risk."— Jennifer Arce, salon owner in California. Read more in The Sacramento Bee.
That's why this victory is so monumental. Ingredient disclosure is the first step to safer products. Not only does it give companies incentive to reformulate, having this information gives researchers and advocates a better understanding about which chemicals may be linked to the chronic illnesses workers disproportionately suffer.
Women's Voices for the Earth and our partners are not done fighting for our right to know. While the passage of AB 2775 was huge, the law does not require the disclosure of fragrance ingredients. We plan to continue to work on policies that will require companies to reveal what's in fragrance. Stay tuned for the next victory!