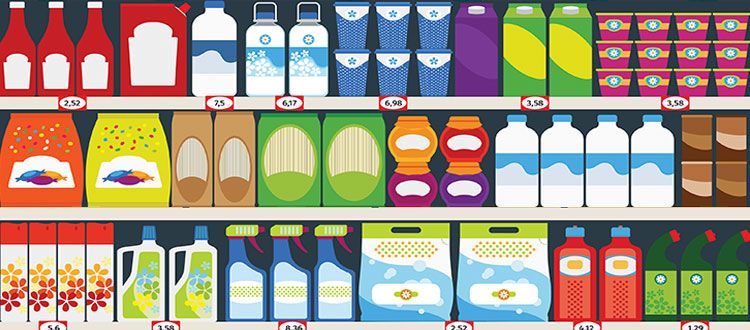 FDA bans 7 cancer-causing flavorings…but what about their use in fragrance?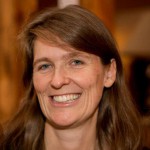 Alex Scranton
Director of Science and Research
The FDA announced an important and positive decision on October 5th 2018 to remove seven flavoring chemicals from its approved food additives list. The decision was made after a citizen's petition was filed alerting the FDA that these food additives were known to cause cancer. (And by law, the FDA cannot approve any food additive known to be carcinogenic in animals or humans.) One of these chemicals, styrene, was determined to no longer be used as a food additive. For the other six chemicals, benzophenone, ethyl acrylate, methyl eugenol, myrcene, pulegone, and pyridine, food manufacturers will have 24 months to transition to alternatives.
So while this ruling is welcomed by many and will decrease human exposure to these chemicals from food, what has not been readily acknowledged is that six of the seven chemicals are still commonly used in fragrance (all the chemicals mentioned above except ethyl acrylate are used in fragrance according to the International Fragrance Association (IFRA)).  And unfortunately, because there is no law to prevent or restrict usage in fragrance, our exposure to these chemicals from fragranced products will continue, unless manufacturers choose to act.
Even the fragrance industry, which self-regulates and imposes voluntary restrictions on fragrance chemicals for health reasons, has only issued a restriction on one of the six mentioned chemicals, methyl eugenol.  As far as the fragrance industry is concerned any level of usage of styrene, benzophenone, myrcene, pulegone, or pyridine in fragrances would be fully compliant with their standards.
So perhaps it is not surprising to find these cancer-causing chemicals are still used in the fragrances of major manufacturers of household products. For example, Procter & Gamble admits it uses pulegone, myrcene and methyl eugenol in its fragrances. Clorox uses benzophenone and myrcene in its fragrances. RB and Henkel do not disclose their specific fragrance palettes, but instead refer to the IFRA fragrance list, meaning all six carcinogenic fragrance chemicals could be included in their products. Only SC Johnson and Church & Dwight have posted fragrance palettes which exclude all six cancer-causing fragrances.
Further, laboratory testing of fragranced products also confirms the use of these chemicals. In the recently released report entitled "Right To Know: Exposing Toxic Fragrance Chemicals" by Breast Cancer Prevention Partners, of just 32 popular personal care and cleaning products tested, 19 contained myrcene, 4 contained benzophenone, 1 contained methyl eugenol and 1 contained pulegone.
The FDA makes it clear in their announcement that they while they must remove these chemicals from the approved food additive list by law, they do not believe that exposures to these chemicals through food are enough to cause cancer in humans. This assertion is based on a number of calculations estimating both "average" exposures and potential "average" impact on health. These are educated guesses, based on a number of assumptions, but they cannot account for the diversity of situations in which these chemicals could have an effect. Many consumers would rather not take the risk – welcoming the FDA ruling as they strongly approve of and seek out companies that do not allow the use of any cancer-causing substances in their products.
The question remains, now that food manufacturers will be reformulating these cancer-causing chemicals out of their products, will other manufacturers — such as cleaning and personal care product companies — follow suit and remove them as well?
———————–
Related Articles
– REPORT: Unpacking the Fragrance Industry: Policy Failures, the Trade Secret Myth and Public Health
– How Hidden Fragrance Allergens Harm Public Health
– How well is the fragrance industry managing the toxicity of fragrance ingredients?