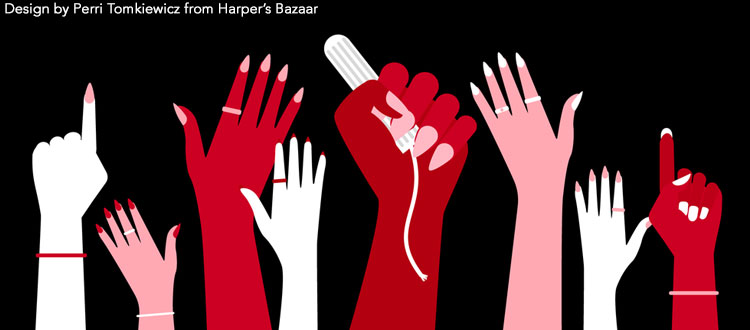 4 Reasons To Support Environmenstrual Action Week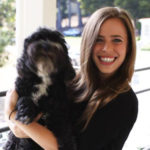 Jessa K. West
Marketing Executive at Natracare
Natracare joins Women's Voices for the Earth as part of The Environmenstrual Coalition, a group of like-minded organizations taking #PeriodAction for non-toxic and sustainable menstrual product for all.
Together with activists, menstrual-preneurs, social enterprises, and businesses, we are coming together to make noise about periods during Environmenstrual Week of Action, October 13th  – October 20th. The Week of Action is a campaign led by the UK's Women's Environmental Network (WEN) and seeks to amplify the message that access to safe and affordable menstrual products shouldn't be a privilege, but a fundamental right for every menstruator — and we are bringing it across the pond to the US!
1. Period Shaming
Periods are a beautiful part of our natural cycles, yet women and menstruators are asked to keep it secret, and often shamed. This is a stigma felt around the world, including in the US. Free Periods found that this stigma surrounding periods directly affects a girl's potential to succeed. If a girl misses school every time she has her period, she is set back 145 days in comparison to her fellow male classmates.
2. Plastic Pollution
The average menstruator will use 11,000-15,000 disposable menstrual products in their lifetime, and 12 billion pads and seven billion tampons end up in landfills yearly in the United States. That is a lot of opportunity to opt for a more sustainable, plastic-free period and make a difference! In addition to the plastic applicators of conventional tampons, plastic is commonly found inside tampons, pads and panty-liners. Most pads are made of up to 90% crude-oil (petroleum) based plastic, which can contain a plethora of toxic compounds such as BPA, Benzene, and PEG.
3. Toxic Chemicals in Period Products
Tampons, pads, menstrual cups, and period underwear are categorized as a medical devices by the FDA in the United States, so companies are not required to disclose the ingredients. The result is unregulated chemicals and numerous known toxins in tampons, pads, and panty liners. This includes chemicals like glyphosate, a commonly used pesticide found in conventional cotton which is labeled one of the most toxic chemicals by the Environmental Protection Agency; dioxin, a carcinogenic by-product of bleaching; and fragrance, a mixture of hundreds of undisclosed chemicals.
4. Menstrual Equity
We see the oppression of menstruating individuals through lack of access for low-income and homeless individuals, period products being taxed as 'luxury items', individuals in correctional facilities shamed and humiliated for having a period and needing products, and transgender and gender-nonconforming people being excluded from the conversation about menstruation and menstrual equity.
In Jennifer Weiss-Wolf's book Periods Gone Public: Taking a Stand for Menstrual Equity, Weiss-Wolf states, "In order to have a fully equitable and participatory society, we must have laws and policies that ensure menstrual products are safe and affordable and available for those who need them. The ability to access these items affects a person's freedom to work and study, to be healthy, and to participate in daily life with basic dignity. And if access is compromised, whether by poverty or stigma or lack of education and resources, it is in all of our interests to ensure those needs are met."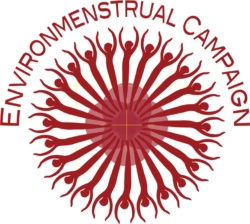 Make a difference by breaking down the period taboo, and demand healthy, eco-friendly menstrual products for all. Get involved in the Environmenstrual Week of Action (October 13th-20th). Check out Week of Action resources here, and download WEN's handy #PeriodAction toolkit to help you hold an event, distribute posters, write letters, share on social media, and more.
———————————–
Natracare is the pioneering, global leader in plastic-free menstrual products. 30 years of campaigning and producing certified organic and natural solutions for personal health finds them at the top spot as an award winning, ethical company. Transparency and full ingredient disclosure makes Natracare an exceptional brand meeting the highest organic and environmental standards.  As a campaigning, purpose-driven brand, Natracare has supported numerous non-profit organizations, social campaigns, and other efforts for a more just and sustainable world, including Women's Voices for the Earth.