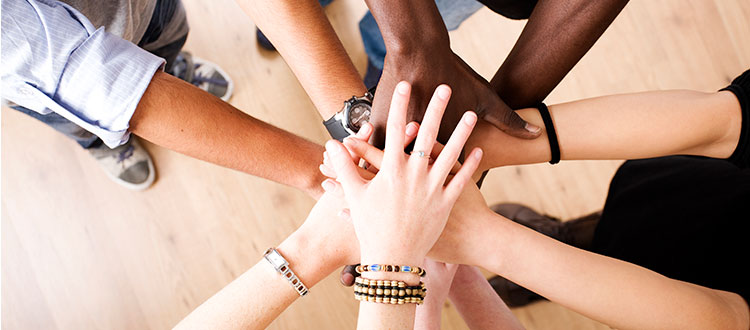 Building a Thriving Future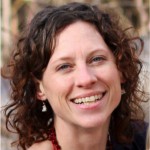 Erin Switalski
Executive Director
2017 was filled with challenges and setbacks, but it also showed us that the power of women is unstoppable. What did you accomplish this past year? Here's a few things!
Procter & Gamble made the groundbreaking announcement that will become the largest multi-national consumer products company to disclose all ingredients in their products!
Historic legislation was passed in California requiring cleaning product makers to label their products with all ingredients!
The movement for safe feminine products is gaining serious traction in Congress, throughout the country, and even internationally!
Our resolution for 2018 is to stand stronger, with all of you, to achieve a bold new vision for what the world should be.
Imagine for a moment that we live in a world where the earth is taken care of, the workers who make products are paid well and treated fairly, and where toxic chemicals aren't in the products we use in our homes, in our communities, or in our environment. In this world, every point in the cycle of production and consumption – from extraction, to processing, to use, to disposal – contributes not just to a less toxic world, but to a thriving world.
This is our dream at Women's Voices for the Earth. We aim to stop the toxic assault on women's health and the planet by engaging, inspiring, and mobilizing women to call for a thriving, toxic-free future.
Just how will we do that? Over the next 10 years, we will move towards these broad objectives:
1. CHANGE THE MARKETPLACE
Transform the consumer product industries that heavily market to women – cleaning products, feminine care products, salon products and cosmetics, fragrances, and apparel – away from the use of toxic chemicals in their products and processes and toward green chemistry, ingredient transparency and sustainable practices.
2. BROADEN THE MOVEMENT FOR A THRIVING, TOXIC-FREE FUTURE
We will establish the Actionista Leadership Institute, investing in individual women at the grassroots level, inspiring emerging leaders to support national advocacy efforts, develop local solutions, and become ambassadors that grow the movement for a thriving, toxic-free future.
The Actionista program isn't for everyone. That's why we will significantly expand our membership base through, growing our action network to 1 million women, with activists in every U.S. state and membership strongholds in strategic policy locations. By amassing calls, emails, and letters, we can impact key decision makers.
To achieve our vision of a thriving future, we need to be part of a broad, diverse and inclusive movement that addresses the needs and concerns of those most impacted. We aim to leverage our power and position to uplift the concerns of women of color in the broader environmental movement. We will focus on building alliances across the environmental health, reproductive justice, and environmental justice movements, assembling a network of over 200 organizations to build a stronger progressive movement overall.
3. CHANGE THE STORY
Through the power of story-telling, we will draw important connections between women's rights, health, toxics, consumption habits, climate change, worker's rights, and reproductive health and justice. Our goal is to fundamentally change the way that our society thinks about health and choice – from a narrative that stresses an individual's personal choices (i.e., lifestyle and purchases) as their means to health, to one that recognizes structural inequities that lead to poor health, and considers individual health to be a community responsibility. If we as a society valued community health over that of individuals, allowing our neighbors' homes and bodies to be polluted would be unacceptable. Citizens would stand up and make their voices heard, legislators would make strong regulations a priority, and corporations would exercise greater precaution in designing and manufacturing products.
This work won't happen overnight, or even in a year. But this month, we roll this 10-year plan. And we need you to be a part of it! Make sure you are on our email update list, get text alerts, and are connected to us via social media.