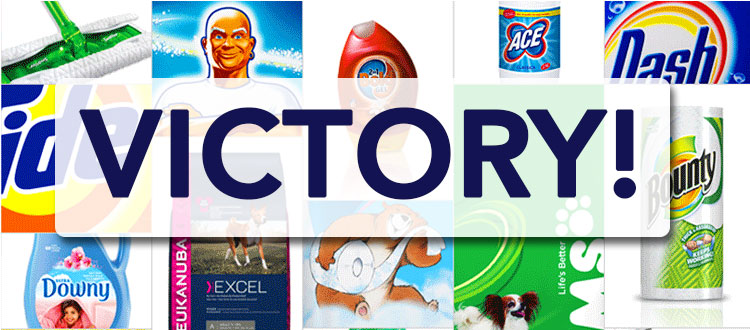 VICTORY! Women Move Procter and Gamble to Disclose Fragrance Ingredients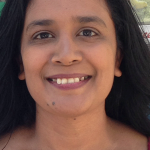 Sarada Tangirala
Director of Corporate Accountability
I'm so excited to bring you this news: today Procter & Gamble announced it will disclose fragrance ingredients in all of their products!
Thousands of synthetic chemicals are used to create modern day fragrances for everyday products from tampons to detergent. For decades, manufacturers have kept fragrance ingredients — even those linked to allergies and other serious health issues like cancer and birth defects — a secret from their customers. This move by Procter and Gamble solidifies the notion that keeping ingredients a secret from consumers is simply not acceptable anymore – not in personal care products, not in cleaning products, not anywhere!
This announcement also makes it clear that disclosing fragrance ingredients is in fact do-able – something that many companies have long denied. Just a few short years ago, our conversations with manufacturers almost always led to the same conclusion – discussing fragrance ingredient disclosure was simply off the table – because the fragrance houses wouldn't allow them to give up their "secrets".
You have never stopped pushing major companies to disclose fragrance ingredients and, because of this, we have been seeing a steady trickle of steps toward this in the last few years. For example, earlier this year, Unilever took a BIG step and announced it would disclosure fragrance ingredients in their personal care products. Some major cleaning companies, like Clorox and RB, have made strides by disclosing fragrance allergens in their products. While SC Johnson was the first major company of any kind to disclose the majority of their fragrance ingredients online.
A few highlights along this disclosure road:
You first blew the whistle on toxic chemicals in cleaning products in 2007. Back then, all the major companies kept ingredients secret from their customers, but the tide started to turn.
With continued pressure, companies like P&G started to list cleaning product ingredients online, but fragrance was still a "black box," and claimed a trade secret protection.
You wouldn't take "trade secrets" for an answer, so we published "Secret Scents," detailing how women are disproportionately impacted by exposure to fragrance allergens. The report highlighted how the European Union was already taking action on fragrance allergens, and we demanded that companies in the United States can and should do the same.
With the Detox the Box campaign, launched in 2014, women demanded to know what's in popular feminine care brands Always and Tampax. The music video went viral. When product testing revealed that Always pads contained carcinogens and reproductive toxins, you stepped up pressure on P&G to take our concerns seriously. And in 2015, P&G started disclosing ingredients in pads and tampons.
Through relentless investigation and ongoing dialogue with P&G, we continued to urge them to reveal fragrance secrets. This announcement is a massive victory for women's health, and our work continues to ensure that products are safe.
This victory is thanks to YOU. You took action and raised your voice for ingredient transparency. Women stood together, demanded your right to know, and moved the biggest consumer products company in the world to respond to your demands!
Take a look at this timeline and what women did together in under a decade! (click image for larger view)