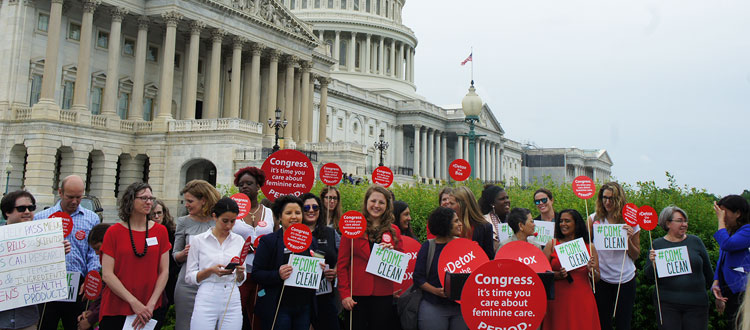 Momentum Grows for the Menstrual Equity Movement!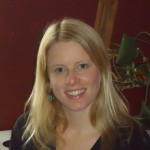 Jamie McConnell
Director of Programs
& Policy
In May, Women's Voices for the Earth organized a rally and lobby day in DC about our right to safe feminine care products. Women from all over the nation joined us, including our Detox the Box partners WeAct for Environmental Justice, Black Women for Wellness, Turning Green, Period Equity, and the Colorado Organization for Latina Opportunity and Reproductive Rights, and our business partner Seventh Generation.
Since the rally, there has been a lot of momentum on this issue and it will only continue to grow as more women raise their voice for menstrual equity. In the last six months:
All of this was possible because WOMEN RAISED THEIR VOICES! I cannot wait to see what we will do together next. Stay updated and motivated by clicking here.
Because toxic chemicals don't belong in feminine care products. Period.
black women for wellness
,
Colorado Organization for Latina Opportunity and Reproductive Rights
,
Congresswoman Grace Meng
,
detox the box
,
feminine care products
,
menstrual equity
,
Period Equity
,
procter and gamble
,
seventh generation
,
summer's deceive
,
summer's eve
,
toxic chemicals in feminine care products
,
Turning Green
,
WE ACT for Environmental Justice
,
women's health