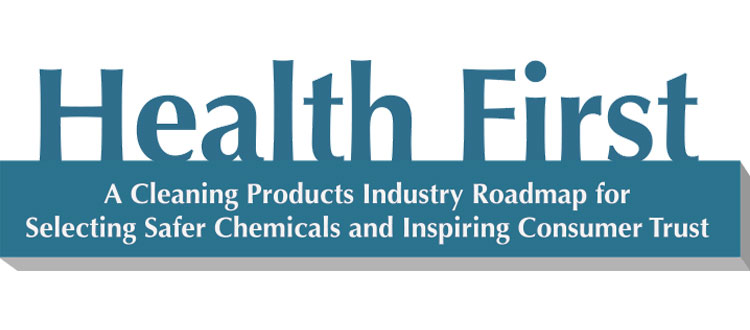 Defining "Safe": 5 Things the Health First Roadmap Means for You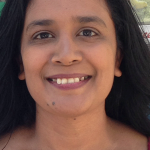 Sarada Tangirala
Director of Corporate Accountability
Women are increasingly looking for safer cleaning products, and if you're reading this, I'll bet you are one of them.
So what is your definition of "safe" when it comes to your health, your family, your pets, and the environment? And how do you know whether the company whose products you're buying shares that definition? Recently, we released Health First: A Cleaning Products Industry Roadmap for Selecting Safer Chemicals and Inspiring Consumer Trust to address these questions.
When we talk with cleaning product companies, it's clear each company has their own version of what "safe" or what "toxic" means. This inconsistency and confusion is hurting both companies, and most importantly, our health. The Health First Roadmap offers a common language for industry, advocates, and consumers. But more importantly, it lays out a path for companies to improve how they evaluate and select chemicals.
Judging companies by what they do, not what they claim
All companies claim their products are safe. Some simply ask you to trust their word, while others provide a bit more information, such as some of the chemicals they don't use. Ultimately, we are concerned about how a company makes sure all their cleaning products are safer, and this requires a commitment and a process that go far beyond marketing claims.
Here are some things to keep in mind when deciding whether a company is putting your health first:
Getting to safer products starts with setting goals
If the company wants to reduce or eliminate hazardous chemicals, they should be clear about what this means. When a company talks about their commitment to reducing greenhouse gas emissions, for example, they include a goal to reduce GHGs by some percent within a certain number of years. This is unfortunately not the case for reducing hazardous chemicals used in making products. Company claims of product safety ring hollow when they don't come with ingredient safety goals.
Measuring your chemical footprint can help you set and meet goals
Knowing how many hazardous chemicals a company uses, and how much of those chemicals are in products, is an excellent way to start. With this information, companies can figure out which chemicals they want to eliminate over time. The Chemical Footprint Project is a tool trusted by environmental health advocates, and it's the one we are recommending in the Health First Roadmap.
Chemicals we know are bad vs. chemicals we don't know much about
Where chemicals have been banned or restricted by governments the world over, or where they have been placed on watch lists by research institutions, these tend to be the chemicals we already know are hazardous to human health and/or the environment. For other chemicals, research is starting to show that there are emerging chemicals of concern. But for the vast majority of chemicals used in cleaning products, there has not been much research done—or there has been none at all—that is available to the public. Companies that only take action on chemicals that are the worst of the worst are simply not doing enough to protect our health.
Listening to consumers and health advocates
Many companies do their own assessments on chemicals, though these rarely if ever make it into the public domain. This means the health outcomes or amounts of exposure that are of most concern to YOU may not be taken into account. Companies that actually listen to the concerns of consumers and advocates demonstrate that they are not operating in a black box.
Deciding how much risk of exposure to a harmful chemical is ok
We might sound like a broken record, that any amount of exposure to a toxic chemical is unacceptable. Most companies disagree with this, and believe that for many hazardous chemicals, they can figure out a small enough "dose" where your health is not at risk. But if this is the case, consumers have a right to know what level of risk a company has decided was ok. Did they take into account the exposures and sensitivities faced by cleaning workers, pregnant women, and others?
What you can do to make sure companies put our health first
Women have the power to change entire industries for the better. The Health First Roadmap provides a pathway companies can use to improve how they protect the public from harmful chemicals. However, many of them will be reluctant to do so unless they hear from you. Stay tuned for more on how you can raise your voice!
What is your definition of a "safe" cleaning product? Share your thoughts by commenting below.