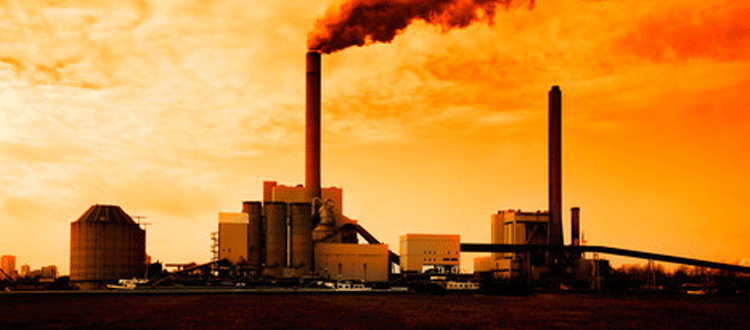 Trump's Budget Proposal Means More Women Exposed to Toxic Chemicals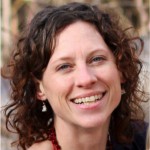 Erin Switalski
Executive Director
Last week, President Trump released his budget proposal. And what is a budget, other an expression of a statement of values. Think about it: what do you care about, and how is that translated into your daily spending? Where do you choose to spend your money?
In reviewing the President's proposed budget, he has made his values very clear. And they are leagues away from caring about women's health, or working to curb the devastating effects that toxic chemicals are having on our families and communities. Here are a few of the key ways the President's budget will harm women's health and set back years of progress.
Health Science on the Chopping Block
It appears that science and research in general are under attack within the Trump Administration. This applies to critical health research as well. The budgets proposed a 19% cut in funding for the National Institutes of Health, which includes the National Cancer Institute, the Office of Research on Women's Health, National Institute of Child Health and Human Development, the National Institute on Minority Health and Health Disparities, and the National Institute of Environmental Health Sciences (NIEHS). The NIEHS does critical, independent research on chemicals. It includes the National Toxicology Program which produces the Report on Carcinogens every two years – a report that maintains a list of the latest known or suspected cancer-causing agents, including chemicals. As advocates, we rely on this data to understand key concerns, translate it for our members, and turn it into effective advocacy that spur action from lawmakers and regulatory agencies. We need science or we cannot protect women's health.
Toxics Programs Under Siege
The largest cuts in the budget proposal are to the Environmental Protection Agency. The proposal to cut 31% of the agency's funding has troubling implications for numerous programs that ensure people's ability to live in healthy and vibrant communities. Let's look at how programs that address toxic chemicals will be impacted.
Eliminating the Office of Environmental Justice –
By cutting the Office of Environmental Justice, the Trump administration is demonstrating that they do not value low-income and frontline communities who are hit hardest by pollution. This office was created to address the distinct concerns faced by organizations working on the frontlines –organizations like Texas Environmental Justice Advocacy Services (TEJAS) and Rubbertown Emergency Action (REACT) in Louisville, KY. Without an office dedicated to addressing the concerns of low-income and largely non-white communities, the most vulnerable populations will continue to suffer.
Cutting the Office of Research and Development in half –
This office is the science arm of the EPA. Among numerous other issues (air, climate change, health, etc.), they conduct research on safer chemicals, working to ensure new chemicals are healthy and sustainable. This office hosts the Safer Choice program, a program that helps manufacturers of consumer products identify and choose safer chemicals, and provides a certification label for consumers to choose better products. It isn't clear whether this program will be affected, but with half of the budget slashed, it's certainly at risk.
Chopping the Endocrine Disruptor Screening Program –
This program assesses and evaluates the possible endocrine effects associated with chemical use and implements programs to mitigate any public health or environmental risks from them. Chemicals that disrupt hormones (think phthalates, BPA, DDT) are a major health concern for women, producing possible health effects from infertility to early puberty to breast cancer. Cutting this program means women's health is once again taking a back seat.
Cutting the Superfund program by more than a third –
This program manages cleanup for the nation's worst hazardous waste sites, places that were polluted by industry, leaving communities with toxic legacies and health problems. One example of this is the small town of Libby, Montana. A vermiculite mine operated there for decades, leaving toxic asbestos all over the community – from school playing fields to home attic insulation – killing hundreds of residents and sickening thousands more. The company responsible for the pollution declared bankruptcy and left town. The only assistance this community receives comes from the EPA's superfund program. When the program began in 1980, it was primarily funded through polluter-pays fees. However, it is now almost entirely funded by American taxpayers. Instead of cutting this critical program, Congress should reinstate the polluter-pays fees, ensuring companies can't wreak havoc on lives and communities without repercussions.
Even Independent Agencies at Risk
In addition to devastating EPA cuts, the President's budget proposal calls for eliminating the Chemical Safety Board. The Chemical Safety Board is an independent agency has the sole mission "to investigate accidents in the chemical industry and to make recommendations to prevent future accidents and improve safety." In short, this agency helps ensure that chemical facilitates are not going to harm workers or communities. Without them, we can expect to see more disasters, like the Deepwater Horizon explosion (which killed 11 workers and caused immeasurable environmental destruction) and the West Fertilizer Plant explosion (that killed 15 people and destroyed hundreds of homes). According to Greenpeace, "one in three Americans is at risk of a poison gas disaster by living near one of hundreds of chemical facilities that store and use highly toxic chemicals." Are you? Check here: http://usactions.greenpeace.org/chemicals/map/.
Tell Congress NO WAY on this Budget
So now is the time to pick up the phone and call your representatives in Congress. Tell them that this budget is unacceptable. Tell them how YOU and YOUR FAMILY will be harmed by this budget.
Click here to find phone numbers for your elected officials https://www.usa.gov/elected-officials. Take 5 minutes today. Your health is worth it.