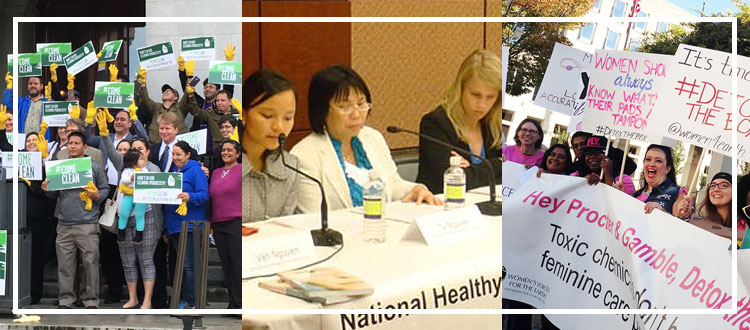 Resist and Persist for a Toxic-Free Future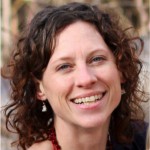 Erin Switalski
Executive Director
I got up this morning and took a shower—I used soap and shampoo, and when I got out I applied makeup and put some product in my hair. Many women have a similar routine, and most women will assume that the products they use each morning are safe.
Women should be able to assume that their products are safe.
But the fact is that companies are profiting by not taking women's health into careful consideration. Many of the products that are advertised and sold to us contain toxic chemicals that can contribute to health problems like cancer, infertility, asthma, birth defects and more. And few companies are taking the extra steps to research the impacts of these chemicals and to replace those that add unnecessary health risks.
Unfortunately, toxic chemicals are a women's health issue—one that we encounter every single day.
The good news is that companies are beginning to take women's demands seriously and making changes—they're listening, because of you.
Will you join us to resist and persist against toxic chemicals?
With you on our team, we'll organize more women than ever to speak up and demand safe products and healthy communities.
Will you support our rally for safe feminine products at the nation's capitol in May?
Will you help us train women leaders nationwide to stand up for a toxic-free future and against corporate greed?
Will you join us to call out the unjust, disproportionate health risks that women and children face from toxic chemical exposure?
Together, we can resist, persist, and do more.
Please make a donation today in honor of International Women's Day.
Your gift will help put an end to the pollution of our bodies, homes and communities, and put women in charge of their health—not corporations.
Thank you for being such an important part of Women's Voices for the Earth!