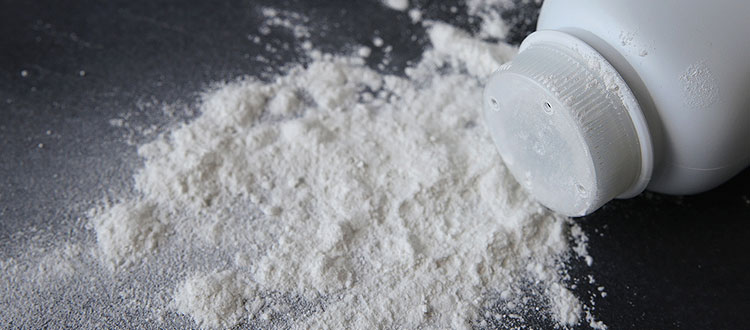 The Unethical Defense of Talc
Update: 9.16.20
In 2017, WVE identified 28 powder products that contained talc (outlined in the blog post below). In 2020 we went back to these 28 products to find out what had changed. Overall WVE's data found a significant shift in the body powder market – with 22 out of 28 products (78%!) originally identified in 2017 as containing talc are either off the market, or reformulated with corn starch. Learn more.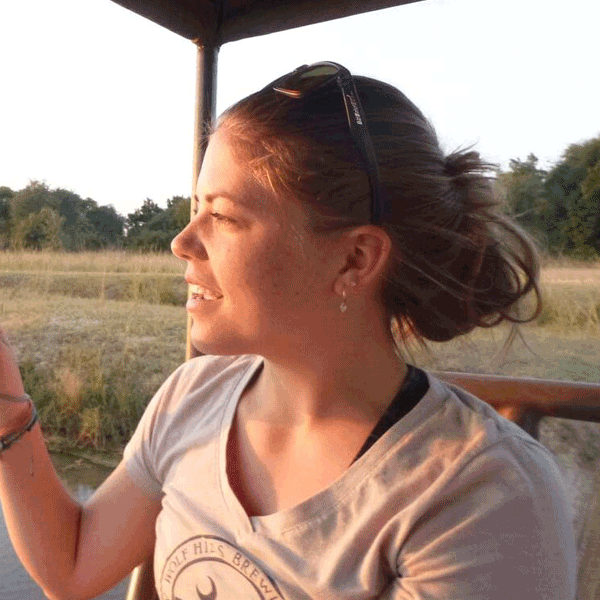 Ruth Crystal
Intern at Women's Voices for the Earth
Why women are holding companies accountable and demanding further study into this toxic ingredient.
There's a lot of talc talk floating around the internet these days. Most notably, stemming from the numerous lawsuits filed against multinational company, Johnson & Johnson. The lawsuits allege that long-term talc use (particularly when used for feminine hygiene) leads to ovarian cancer. Recently, Johnson & Johnson has begun losing those lawsuits, resulting in multi-million dollar judgments against the company.
Health concerns about talc first arose back in 1971 when British researchers found talc particles deeply embedded in ovarian tumors. Since then there have been numerous studies published that have linked talc use to increased risk of ovarian cancer, alongside a few studies which have found no such increased risk. From the start, however, many major cosmetic companies, chose to put their energy into defending the use of talc, and raising doubts about new evidence, rather than taking a precautionary approach of warning their customers of the potential risks and seeking out a safer alternative. Over the years they have continued defending the use of talc, denying any risks, despite the ever increasing evidence of its potential harm.
History will be the judge, but we believe they have chosen unwisely. There is certainly more research that can and should be done to understand the links between talc use and cancer. (In fact the U.S. Food and Drug Administration thinks so too – and has recently funded new research on the topic.) But in the meantime, there is plenty of evidence to validate concerns about the potential harms of talc. And given that there are safer alternatives (such as products made with corn starch or forgoing feminine powders all together) we highly recommend staying on the safe side and avoiding talc-containing products until we know more.
Here is a list of currently marketed products to avoid that still contain talc:
Note: This list is not exhaustive. Data was collected from retailer websites in January 2017. Formulations can change overtime.
| Brand/ Manufacturer | Product Name | Type of Fem Care | Retailer found/ingredient links |
| --- | --- | --- | --- |
| Ammens | Ammens Medicated Deoderant Powder | Body powder | Walgreens |
| Ammens | Ammens Medicated Deoderant Powder Shower Fresh | Body powder | Walgreens |
| Shower to Shower | Absorbent Body Powder Morning Fresh Lavender | Body Powder | Walgreens |
| Shower to Shower | Absorbent Body Powder Original Fresh | Body powder | Walgreens |
| Anti Monkey Butt | Anti Friction Powder | Body Powder | Walgreens |
| Johnson & Johnson | Johnson's Baby Powder Original | Baby Powder | Walgreens |
| Johnson & Johnson | Johnson's Baby Powder | Baby Powder | Walgreens |
| Zeasorb | Super Absorbent Powder | Body Powder | Walgreens |
| Arden Beauty | Elizabeth Arden White Shoulders Body Radiance Perfumed Body Powder | Body Powder | Walgreens |
| Arden Beauty | Elizabeth Arden Red Door Body Powder for Women | Body Powder | Walgreens |
| Elizabeth Taylor | Passion Body Powder for Women | Body Powder | Walgreens |
| Dana Chantilly | Dana Chantilly Dusting Powder | Body Powder | Walgreens |
| Shower to Shower | Sport Absorbant Body Powder | Body Powder | Walmart |
| Shower to Shower | Absorbant Body Powder, Breeze Fresh with Vanilla Essence | Body Powder | Walmart |
| Shower to Shower | Absorbant Body Powder, Island Fresh | Body Powder | Walmart |
| Equate | Mild Baby Powder | Baby Powder | Walmart |
| Personal Care | Pure Baby Powder | Baby Powder | Walmart |
| Caldesene | Protecting Powder Fresh Scent Talc | Body Powder | Walmart |
| Angel of Mine | Angel of Mine Baby Powder | Baby Powder | Dollar Tree |
| Perfect Purity | Soft and Silky Baby Powder | Baby Powder | Walmart |
| Perfect Purity | After shower depderant body powder with talc- lavender scent | Body powder | Amazon |
| Assured | Lavender & Fresh Scent shower & bath body powder | Body powder | Dollar Tree |
| Assured | Shower & Bath body powder with chamomile | Body powder | Dollar Tree |
| Yardley London | Lily of the Valley Perfumed Talc | Body Powder | Amazon |
| Yardley London | Scented Talc Powder, English Rose | Body powder | Amazon |
| My Fair Baby | Premium Baby Powder | Baby Powder | Amazon |
| | Well Beginnings | Baby Powder | Walgreens |