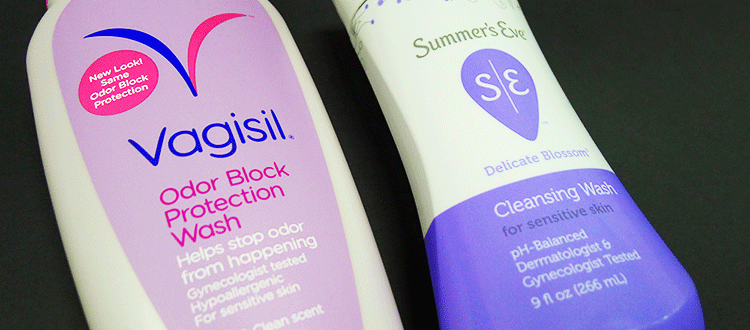 Joining Rep. Grace Meng to Call on FDA to Address Prohibited Dyes in Feminine Washes
Update 4.3.2019: In 2018, the FDA dismissed the petition without addressing the concerns that colorants in vaginal washes are violating FDA's own use restrictions. The agency also claimed they had bigger priorities, stating: "[the] FDA does not believe the prioritization of the development of agency guidance with respect to cosmetic feminine wash products is an appropriate use of our resources."
We're frustrated that the FDA chooses to de-prioritize the issue, but the good news is —- in response to thousands of you calling for safer ingredients — major companies like Summer's Eve are voluntarily removing these dyes from their products! Read more.
————
This issue is a prime example of the lack of attention and oversight in the federal regulation of menstrual and personal care products.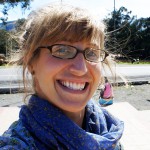 Beth Conway
Communications Director

Last summer, Women's Voices for the Earth filed a citizen's petition to the FDA arguing that colorants found in some feminine washes come in contact with vaginal mucous membranes – violating the FDA's use restrictions, and putting women's health at risk. And now, we're thrilled to have U.S. Rep. Grace Meng (D-Queens) join us in calling on the FDA to issue guidance for the appropriate use of colorants in feminine care products.
In a letter sent Oct. 31, 2016 to the FDA, Meng states:
I write to request that manufacturers of feminine hygiene cosmetics be prohibited from using unsafe colorants in their products, and that you issue appropriate guidance on the use of colorants in these products.  I also ask that the labeling of such products be required to display more accurate usage and ingredient descriptions.
Meng's ask for accurate labels and safer feminine products is also reflected in the bill she introduced earlier this year called "The Accurate Labeling of Menstrual Products Act of 2016" (H.R. 5916).  The first of its kind, this bill requires all manufacturers of tampons and pads to disclose ingredients. Currently, most manufacturers do not disclose ingredients in these products on the label or a website.
Dangerous Dyes and Misleading Labels
The call to the FDA is rooted in research where WVE identified several feminine wash products currently on the market that contain the colorants FD&C Red No. 33, Ext Violet #2 and Yellow #5. The FDA has recognized use restrictions on these colorants. Specifically:
D&C Red No. 33 and Ext Violet #2 are colorants that are not authorized for use in products which come into contact with mucous membranes.
The use of Yellow #5 requires a specific safety warning regarding allergic reactions when used in drugs that are applied vaginally.
So WHY are these chemicals ending up in products made specifically for vaginal use? Four words: For External Use Only.
While most feminine wash products have the words "for external use only" on their labels or note that these products be "externally applied", it's undeniable that even manufacturers expect both the internal and external use of their products. For example, many feminine wash brands make claims such as 'pH balanced' or 'helps maintain a healthy pH balance'. A product could only affect vaginal pH if it is applied to internal vaginal tissue.
Meng's letter highlights:
Many women have complained of skin irritation, rashes, and other side effects when using feminine cosmetic products containing these three colorants. But for the miscategorization of feminine washes and similar products, American women would not unknowing insert potentially harmful chemicals into their bodies.  I ask, therefore, that you address this problem by acknowledging the fact that feminine washes, and similarly situated feminine hygiene cosmetics, are not "externally applied" products. Once you have, I ask that updated labelling and ingredient listing guidance be issued to manufacturers.
Hear! Hear! Thank you to Representative Meng for joining this fight for safer feminine care products.
To view a copy of Meng's letter to Dr. Robert M. Califf, FDA Commissioner, click here.
Endnote: We strongly believe in the vagina's ability to self-clean, without the help of soaps, douche or washes. And there is research to show that over washing of the vaginal area can actually cause health concerns such as an increased risk of infections. However, some women choose to use feminine wash, and certainly there's plenty of marketing encouraging women to do so. We just won't stand by allowing products with unsafe ingredients on the shelves, especially those products marketed as ones that claim to improve your health, when they may be doing just the opposite.