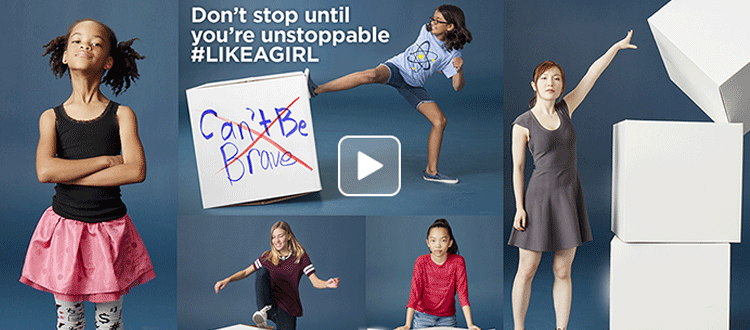 When a Tampon Ad Says Nothing About Toxics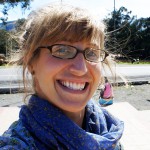 Beth Conway

Communications &
Outreach Manager

It's no secret that teenagers and now tweens are on the radar of major marketing campaigns. And it's no surprise either; the sooner a company can get a customer to utter those magical words – 'that's my brand' – the greater the chances that companies have landed a customer for life. Last April, NPR's All Things Considered, ran a feature titled "Brands Target Tween Girls In Bid To Keep Them As Longtime Customers," highlighting that this targeting trend is especially powerful for manufacturers that sell underwear, feminine care products and makeup — these are the kinds of products that companies can sell to women for decades. And with campaigns like Always #LikeAGirl, it's undeniable that using girl-power messages to reaching these younger audiences is the approach de jour.
While it's easy to get behind the empowering message of such campaigns, do they really have our best interest at heart? Or more importantly, is this aggressive marketing putting young women's health at risk?
Marketing & Feminine Care Products
This July, Women's Voices for the Earth's, Sarada Tangirala, led a workshop at the 2015 Planned Parenthood Generation Action National Conference in Washington, D.C. Young women from around the country came together to learn about the potential dangers of toxic chemicals found in feminine care products. And specifically, they critically looked at how feminine care products are marketed to youth so they can fight back against predatory corporate advertising, and demand safe, nontoxic feminine care. WHEW – no easy task!
Unfortunately, the extent of possible dangers related to feminine care products is grievously under-researched and the overall industry, woefully unregulated. The average woman, for example, uses nearly 17,000 tampons in her lifetime. Yet little is known about the health impacts of chemicals used in a product that most women put inside this sensitive part of their bodies for days at a time on a monthly basis.
Contrary to the rhetoric of countless marketing campaigns, there's nothing empowering, sexy or fresh about toxic chemicals hiding in your tampons, menstrual pads, douches or other feminine hygiene products. Removing chemicals linked to early puberty, fibroids, infertility and cancer from these products is a critical step to achieving reproductive justice.
As the ad world uses feminism and "girl-power" to attract younger audiences, it's essential that we keep this conversation going. So let's do just that. Take a few minutes to watch these ads ( the good, the bad and the ugly). Share your comments below. Email us your thoughts. Post this blog on Twitter or Facebook. Or better yet, share with a girl you care about. As you watch, think about these questions:
Who is the intended audience of this commercial?
What message(s) do you think the advertiser wants to communicate?
Did you feel empowered or inspired watching the ad? If yes, what about the video do you think made you feel this way?
Knowing that toxic chemicals could be lurking in these products, what would you say to the advertiser about their commercial?
Summer's Eve: Hail to the V
Always: Like a Girl
Summer's Eve "Talking Hand" campaign (hold onto your hats for this one…!)
The young women at the workshop were eager to see beyond clever marketing and brainstorm solutions and messages that focus on our health. Women's Voices for the Earth is committed to amplifying the voices of all young women (and those of us that are young-at-heart!) as we take control of our health and love those products that love us back.