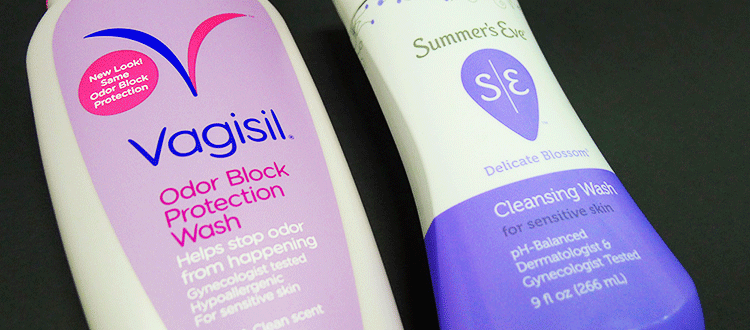 Dangerous Dyes in Feminine Care Products?! Unacceptable.
Update Nov. 2016 – Following our citizen's petition, Rep. Grace Meng has joined us in calling on the FDA to fix misleading labels and remove harmful colorants from feminine hygiene products. Read more.
This issue is a prime example of the lack of attention and oversight in the federal regulation of feminine care products. Whether or not you use feminine wash — as a woman — this lack of oversight affects you too.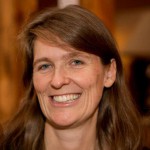 Alex Scranton
Director of Science
& Research
Last week Women's Voices for the Earth filed a citizen's petition on dyes found in feminine washes with the Food & Drug Administration (FDA) – and I'm kind of excited about it. Yes, the details are a little wonky. Filing paperwork to get the attention of a notoriously overstretched federal agency, which gives little attention to feminine care in the first place, may seem a little overly optimistic. But we are just so riled up about what we found. It's so basic, so clear and just so wrong.
Simply put, we identified several dyes used in feminine washes that are prohibited from being used in products used on parts of your body covered in mucous membranes. Typically, these rules affect products like lipstick and mouthwash, which have contact with the mucous membranes in your mouth. There appears to be little attention at the FDA, however, given to the smaller number of products coming into contact with vaginal mucous membranes — like for example — feminine washes. (See the list here of the many products that contain these inappropriate and unsafe dyes.)
So where's the loophole? Four words: "For External Use Only."
All the feminine washes we found have language on their labels that say "For External Use only". Ummm, say what? It's a feminine wash … that is only used externally? It's even more amusing considering many of the feminine washes we identified claim to be "pH balanced". How exactly is a feminine wash supposed to help maintain vaginal pH balance without internal vaginal contact – which clearly involves contact with vaginal mucous membranes?
We brought these concerns to the FDA over a year ago, but have had no response. It seemed like an obvious violation— dyes you can't use on mucous membranes found in feminine washes … which are clearly used on vaginal mucous membranes. Now the FDA isn't a stranger to warning companies about violating the rules on the use of dyes in products. It happens all the time. They even have a website cataloging all the colorant violations they've cited in the last ten years. In fact, just this past July, they cited the Lime Crime cosmetics company for marketing a lipstick that was said to contain dyes that aren't approved for use on mucous membranes. So lipstick is a mucous membrane slam dunk, while feminine washes are not? Sounds like the FDA might need an anatomy lesson.
Here's where you come in. Our citizen petition is posted online and is open for public comment. We would love your support to show FDA that this is an issue that concerns women's health that needs the FDA's attention.
To submit comments, go to: http://www.regulations.gov/#!documentDetail;D=FDA-2015-P-3020-0001
And click on the blue "Comment Now" box in the top right corner.
Thanks so much for using your voices for women's health!
Endnote: (Since we know some of you will be asking…)
Isn't feminine wash an unnecessary product to begin with?
Yes, we strongly believe in the vagina's ability to self-clean, without the help of soaps, douche or washes. And there is research to show that over washing of the vaginal area can actually cause health concerns such as an increased risk of infections. However, we cannot deny that there are women who use feminine wash, and certainly there's plenty of marketing encouraging women to do so. We just won't stand by allowing products with unsafe ingredients on the shelves, especially those products marketed as ones that claim to improve your health, when they may be doing just the opposite.