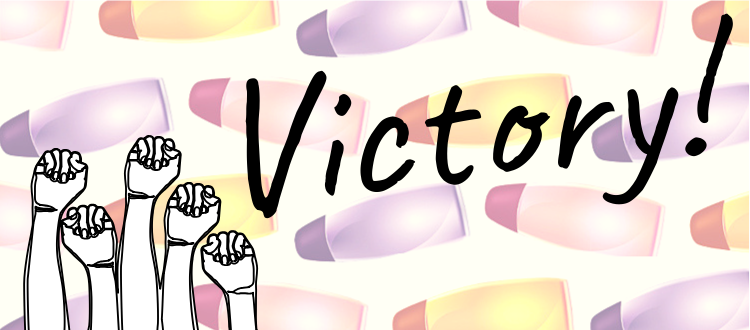 Victory! Summer's Eve Removed Dangerous Dyes from Vaginal Washes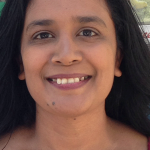 Sarada Tangirala
Director of Corporate Accountability
Thanks to your continued demands, Prestige Brands (makers of Summer's Eve) has taken three harmful colorants out of vaginal washes. Though the company made no announcement about it, our research has confirmed that Summer's Eve products have been quietly reformulated without FD&C Red 33, Ext Violet #2 and Yellow #5.
Our research also found that Target brand Up & Up has also removed dyes from their vaginal washes. Under FDA guidelines, these colorants are not authorized for use in products which come into contact with mucous membranes. The use of Yellow #5 requires a specific safety warning regarding allergic reactions when used in drugs that are applied vaginally.
We know many of you don't even use Summer's Eve or Up&Up vaginal washes, but it's critical that we remember: When a popular brand like Summer's Eve removes toxic chemicals from products, it's a huge win for public health. Now, anyone who does use these products will be impacted by the removal of three dangerous and unnecessary chemicals. As Amber Garcia, our new Executive Director says, "Aside from aesthetics the use of colorants in such washes serve no purpose and are instead exposing people to unnecessary, additional health risks. There is no excuse for colorants to be in these products." Yaas, queen!!
So why did Prestige change their products? It might have something to do with:
Several parody ads calling out Summer's Eve's use of harmful chemicals and harmful marketing
Over 15,000 people signing their names to a petition to Prestige calling for safer products.
A letter to Prestige signed by 25 environmental and reproductive health and justice organizations, including COLOR, Campaign for Healthier Solutions, and SisterSong.
Shaking things up at their headquarters in NY last August!
Maria Ignacia Miranda Santis, who was at the August protest, is a community organizer with Colorado Organization for Latina Opportunity and Reproductive Rights (COLOR) and a member of WVE's advisory committee. She says, "Summer's Eve products are marketed more aggressively towards women of color. When products like these are pushed on us, they not only perpetuate the idea that we should be ashamed of our bodies, but also, egregiously, put our health and well-being at risk."
Maria says the personal care industry "still has leaps and bounds to go when it comes to addressing the safety of these products and the damaging misogynistic and racist notions of what a person's body should look and smell like." And we can't agree more.
Washes still on the market that contain colorants FD&C Red 33, Ext Violet #2 and Yellow #5 include well-known brands including Vagisil, CVS Health and Walmart's Equate. Click here, for a complete list of these products.
Plus there are still critical and considerable issues that Prestige Brands needs to address including fragrance disclosure, ingredient safety, and harmful marketing that exploits decades of stigmas meant to make women feel ashamed of their bodies. So we are not done—not by a long shot! Stay tuned for more from the Summer's Deceive campaign.
——————–

For more information check out: