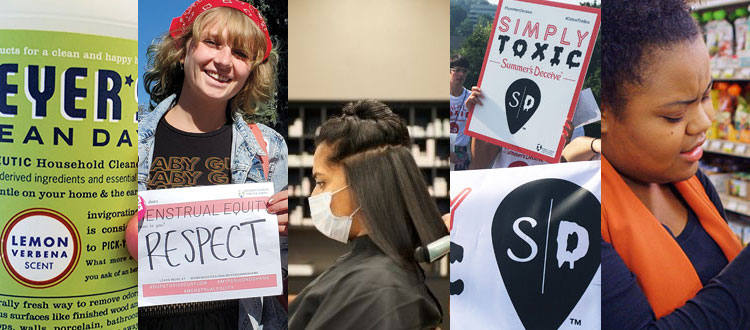 Your Top Blog Posts of 2021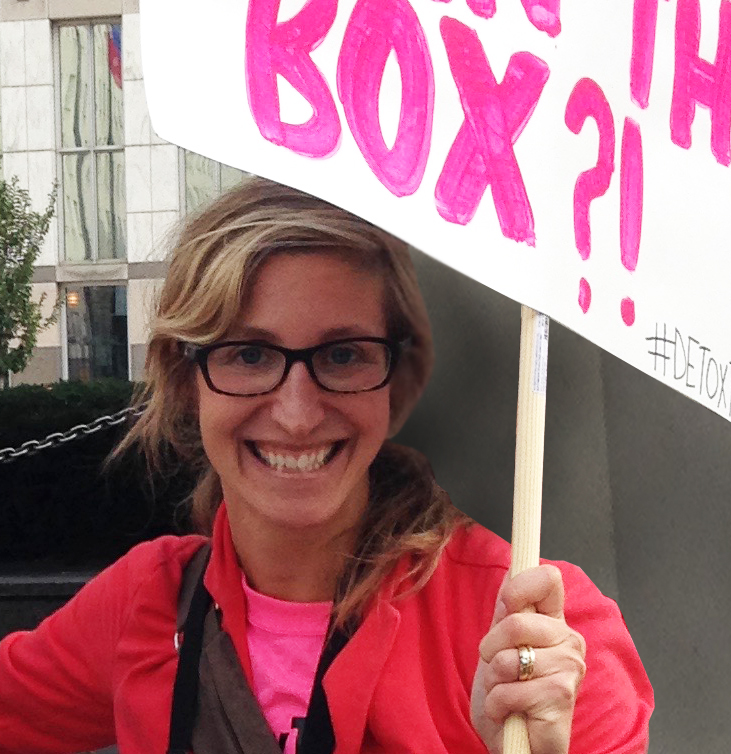 Beth Conway
Communications Director
Voices Blog readers – the results are in!
Recapping WVE's most popular blog posts of 2021!
From period health policies happening across the nation, to holding 'green' cleaning products accountable, over 230,000 people visited the Voices Blog for tips, updates and insight into ways you can raise your voice for a toxic-free future!
We look forward to bringing you more news-you-can-use about fragrance chemicals, climate change, environmental justice, safer salons, chemical safety screening, non-toxic cleaning, menstrual equity and more in the New Year. It's going to be a busy 2022 — and we're excited and grateful to have you with us.
Do you have topics or issues you'd like WVE to cover this coming year? Let us know in the comments!
The work to achieve menstrual equity continues to move forward as policies are introduced on the state and federal level to increase access, affordability, and safety of period products. As of September 2021, more than 140 bills in 37 states (including 8 federal bills) have been introduced across the United States to advance menstrual equity by requiring free access to period products, eliminating tax, and requiring ingredient disclosure. Let's continue to make sure these bills aren't simply introduced, but are prioritized and passed! Read more.
For years WVE and our supporters have been campaigning Summer's Eve to remove harmful chemicals used in the company's wipes, douches, sprays, washes & more. You raised your voices through our #SummersDeceive campaign that has included online action and call-in days, participation in protests outside the company's headquarters, and have signed on to our letter from scientists to the company. We are pleased to report these efforts have paid off! Ten toxic ingredients are now GONE, but underlying problems with intimate care products remain. Read more.
————————
Menstrual and intimate care products are used on and in some of the most sensitive body tissue, yet there is very little regulation over the safety of these products, and in many cases corporations are not even required to tell you what ingredients are used in these products. Menstrual products (tampons, pads, menstrual cups) are regulated by the FDA as medical devices and intimate care products (douches, wipes, washes, sprays, powders) are regulated by the FDA as cosmetics. Learn more.
Over ten years ago it was discovered that some keratin hair straightening treatments used by professional salon workers contain high levels of formaldehyde. Formaldehyde is a known carcinogen and is released when the product is heated, per instructions, with a flat iron. To protect the health of salon workers, WVE and the EWG, along with 75 salon workers from across the nation, filed a citizen petition asking the FDA to take action on this dangerous chemical. Learn more.
————————
WVE's new report, Beyond the Label: Health Impacts of Harmful Ingredients in Cleaning Products, spotlights new information on cleaning products ingredients that have never been disclosed before. During our report research, we also noticed that several brands marketing themselves as "green" disclosed the use of harmful chemicals. This is why transparency around chemical safety-screening and regulated ingredient disclosure is so important—without it it's nearly impossible to hold companies accountable for the claims they are making. Learn more.
The law that currently oversees cosmetics and personal care products is more than 80 years old and is under 3 pages long. There are currently around 10,000 ingredients used in cosmetics, yet this industry is not required to meet any sort of safety standard for ingredients. As a result of this antiquated law, cosmetics, personal care products (including intimate care products like douches, wipes, powders), and professional salon products can contain ingredients linked to cancer, infertility, birth defects, neurological disorders and more. To address the use of harmful chemicals in personal care/cosmetics, three new bills have been introduced in Congress. Learn more.