Because of You, Summer's Eve Removed Ten Toxic Ingredients!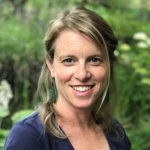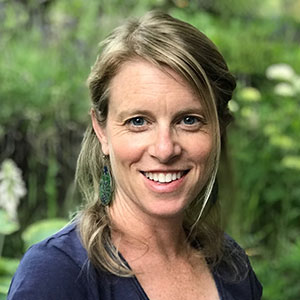 Jamie McConnell
Deputy Director
Ten toxic ingredients GONE, but underlying problems with intimate care products remain.
For years Women's Voices for the Earth and our supporters have been campaigning Summer's Eve to remove harmful chemicals used in the company's wipes, douches, sprays, and intimate care powders. WVE supporters have raised their voices through our #SummersDeceive campaign that has included online action and call-in days, participation in protests outside the company's headquarters, and have signed on to our letter from scientists to the company.
We are pleased to report these efforts have paid off! After reviewing labels of Summer's Eve products we can say with confidence that the company has removed the following chemicals we have been calling out for years:
2-bromo-2nitropropane-1,3-diol
Benzethonium Chloride
Ext. Violet 2
Methylisothiazolinone
Methylchloroisothiazolinone
Methylparaben
Octoxynol-9
Propylparaben
Red 33
FD&C Yellow #5
The removal of these harmful ingredients is a victory for public health and a testament to the power of our voices. But that doesn't mean we are saying these products are safe or good for our health. They still contain undisclosed fragrance ingredients and possibly Neutresse (a patented "odor controlling technology", we don't actually know what's in it). (Oddly enough in response to fragrance concerns, Summer's Eve came out with a "fragrance-free" line that is, wait for it….still full of fragrance!!)
Also, medical professionals recommend AGAINST douching or using scented products on the vulva and vagina. Using these products can adversely impact your microbiome, in addition to making you more susceptible to STDs (in the case of douching) and irritation like rashes and itching.
Toxic Messaging and Marketing
And the underlying issue still remains. These products are unnecessary. We are constantly fed the idea that vaginas are dirty and need to smell like a summer rose or a tropical breeze. Commercials and ads generate images of happy people doing yoga, wearing skinny jeans, and walking in humid weather, among other potential activities that the company says may give you a stinky vagina. And companies are specifically targeting teens too — maybe you've seen the recent headlines about Vagisil's OMV!. These images and messages perpetuate the narrative that in order to be fresh, clean and respectable, we need to use an intimate care wash, wipe, spray, powder, or douche.
What's more, companies market more heavily to Black and Latinx women and perpetuate racist stereotypes and myths about Black and Brown bodies, which are then often reinforced by generations of mother-to-daughter advice encouraging vaginal product use. (Read the excellent journal articles An Odor of Racism: Vaginal Deodorants in African-American Beauty Culture and Advertising and Profiting from the Myths about Black Women's Bodies to dive deeper into this issue.) We understand intimate hygiene choices are often ingrained and complex, and these choices aren't likely to be changed easily or quickly. But however we choose to take care of bodies, products should never put our health at risk. This is why we need product manufacturers to take responsibility for making products as safe as possible now, for people who use them.
So what happens when marketing targets our bodies and our cultures? Often those targeted audiences are exposed to more toxic chemicals. In the case of intimate care products, Black and Latinx women, especially, tend to be higher users of wipes, sprays, and douches and, consequently, are disproportionately exposed to more harmful ingredients that can jeopardize their health.
For example, a recent study found that women who douche two or more times a month or used "feminine" powder once a month had higher levels of VOCs in their bodies. Black women in the study reported douching more, potentially putting them more at risk for exposure. Another study found that douching was associated with higher levels of the toxic chemical phthalates. Summer's Eve is profiting off the myth that vaginas are dirty and in the process is putting our health at risk.
This isn't the first time a company has profited by targeting and marketing unnecessary products to women and people of color—J&J has made headlines for cancer-causing talc linked to ovarian cancer and intentionally marketing the product to women of color.
Next Steps
We need a radical transformation in the intimate care industry. We need companies to take greater care to ensure the safety of their products, while people are still using them. While it's great to see Summer's Eve remove toxic chemicals, the company still has work to do. They need to:
Stop keeping secrets about what they use in their fragrances.
Be transparent about their science.
Clarify what they are doing to ensure their products don't cause the same health problems that have long been associated with the use of douches and other intimate care products.
Be accountable for ensuring their products are not simply adding to the adverse health disparities already experienced by the people of color who use their products.
And lastly, they need to change the narrative that tells us that our bodies aren't good enough as they are and need products like this to be clean.
Want to join us in our work to improve health and ensure safer products? Sign up for our action list!