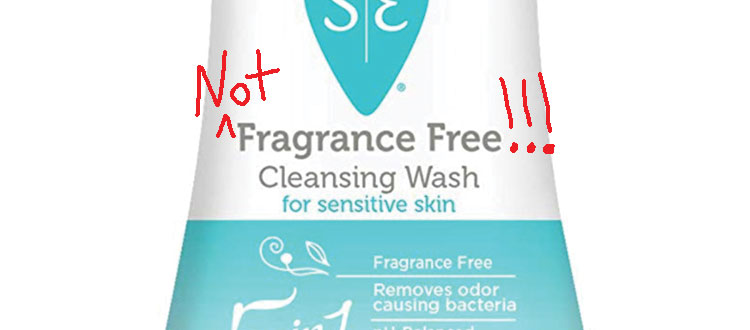 Summer's Eve "Fragrance-Free" Products are Full of Fragrance Ingredients?!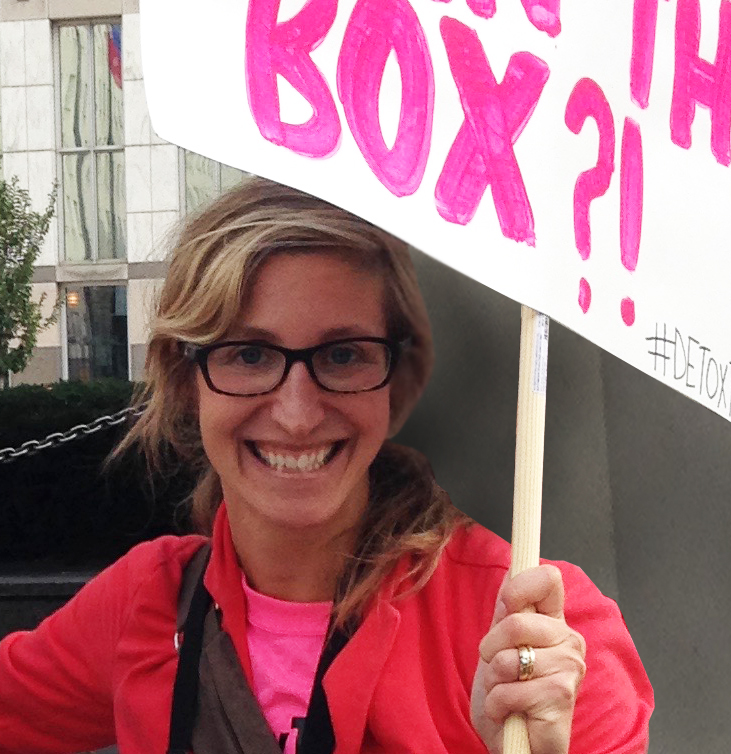 Beth Conway
Communications Director

Summer's Eve recently launched a series of "fragrance-free" products. At first we were excited to see this option available to people who are looking to avoid allergens, irritants, asthma triggers or other harmful chemicals that are often found in fragrance ingredients. But (and this is a BIG BUT) with a closer look, we found that these new "fragrance-free" products are actually full of fragrance ingredients?!?!
Turns out, when Summer's Eve says "fragrance-free" what they mean is that they are adding fragrances in a way that neutralize each other — so that there isn't a fragrant smell to the product. So while Summer's Eve appears to be catering to the demanding more fragrance-free products, they aren't actually delivering. And even worse, they are deceiving (#summersdeceive).
Unfortunately, this kind of misleading labeling of scented products has been happening for years. Typically we see it with products labeled "unscented" — but a quick look at ingredient labels often show fragrance ingredients lurking within under the term "fragrance" or "parfum". But Summer's Eve is now upping the ante – creating even more confusion and distrust. UGH. We call foul!
There is Some Good News
Summer's Eve is listing their fragrance ingredients in these products. In other words, we know that these "fragrance-free" products actually contain fragrance ingredients because Summer's Eve has put it right there on the label.
Many of you have joined WVE over the years to advocate for transparency and ingredient disclosure. And at least with this product, you know what fragrances are included (rather than just listing the blanket term "fragrance" which could be made of essentially who-knows-what). But that does not negate the fact that this label is misleading and manipulative. Clearly, by offering this product, Summer's Eve understands that people are actively seeking out fragrance-free products.
But frankly, they don't get it. It's not just the smell people are looking to avoid, it's harmful ingredients that affect their health. Take for example this survey recently done by the Natural Marketing Institute and Johnson & Johnson in an effort to better understand consumers desires for fragrance-free products. (Side note: don't get me started on J&J right now, I'll save that for another blog post.)
"NMI recruited 149 consumers who indicated that "fragrance-free" played a significant role in their purchase of personal care products. Among these respondents, 89% self-identified as having fragrance sensitivity, while 11% said they had a fragrance allergy diagnosed by a medical doctor."
In other words – people are choosing fragrance-free because of their sensitivities (and reactions) not because they have an aesthetic desire for a product without a smell.
While their attempt at "fragrance-free" is a huge flop, Summer's Eve IS paying attention to you and making changes for the better. In fact, since we launched our Summer's Deceive campaign, we have been pleased to see the company eliminate dyes and colorants from their washes, and replaced some of the more egregious preservatives.
So if this fragrance-failure bothers you, let them know. Your voice is making a huge difference – KEEP IT UP! You can take action here, or simply dial 855-385-8959 and we'll connect you.