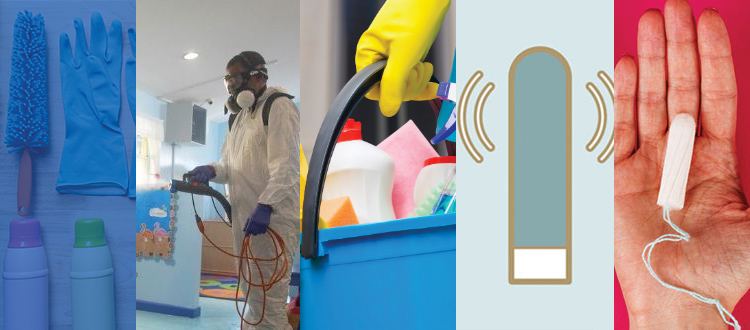 Your Top Blog Posts of 2020!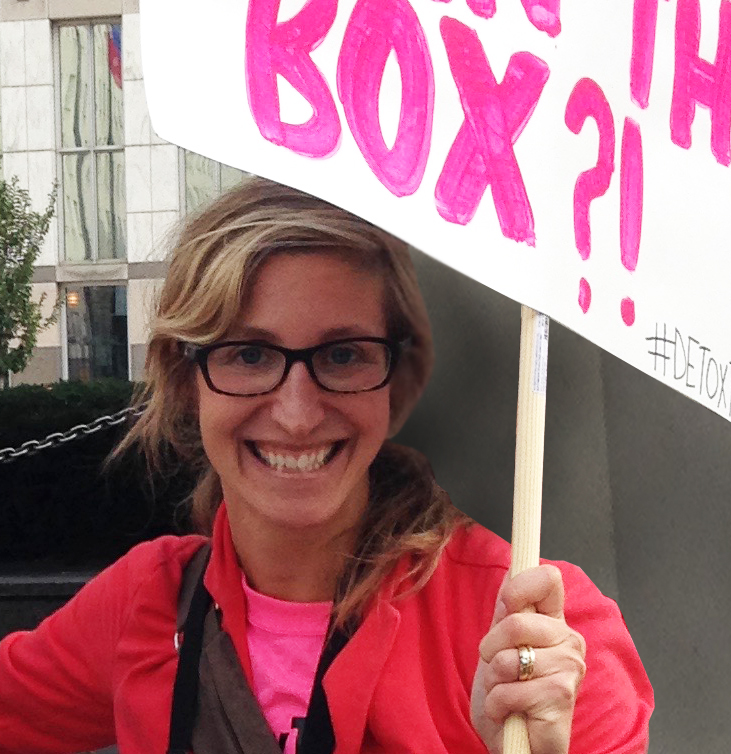 Beth Conway
Communications Director
Voices Blog readers – the results are in
Recapping WVE's most popular blog posts of 2020! As we looked for information on how to weather the pandemic and protect our communities from toxic chemicals, it's no surprise that resources on COVID-19 made the top of the list. But also making the ranks are posts on safer lubes and phthalates found in period products. This past year over 350,000 people visited the Voices Blog for tips, updates and insight into ways you can raise your voice for a toxic-free future!
We look forward to bringing you more news-you-can-use about fragrance chemicals, climate change, environmental justice, safer salons, chemical safety screening, non-toxic cleaning, menstrual equity and more in the New Year. It's going to be a busy 2021 — and we're excited and grateful to have you with us.
WVE's blog and webinar that answers questions on how to protect yourself and your loved ones from COVID-19 and from toxic chemicals. WVE's Director of Science and Research, Alex Scranton, talks about the safety of cleaning products, including disinfectants and sanitizers, safer and effective options, health concerns, the science behind hand-washing & more. Read more.
There is a lot of recent attention on and interest in the importance of cleaning and disinfecting during the Coronavirus pandemic. As a result, store shelves have quickly emptied of numerous cleaning and disinfecting products. People are looking for alternatives to keep their homes clean and free of harmful chemicals that can often be found in disinfectants. So, folks are asking – are there ways to make safe and effective products at home? (HINT: YES! Read more.)
————————
Many offices, schools and other public spaces are relying on disinfectant foggers, misters and electrostatic sprayers as a means to combat illness, including coronavirus. Unfortunately, evidence shows that these products are not the solutions we need to protect health and reduce illness, and are instead increasing public exposure to harmful chemicals. Learn more.
Recent studies show what has long been speculated, that a lube with high osmolality is more likely to damage vaginal cells, robbing them of moisture, and leaving the vagina more vulnerable to infections. Plus, our research found toxic quats in over 50% of antibacterial sex toy cleaners + triclosan, parabens, MI/MCI and more. WVE dives into the safety of vibrators, sex toy cleaners and lubricants. Learn more.
————————
Five new studies conducted in the last two years, have been published looking specifically at whether or not menstrual products contain phthalates. And the surprising answer is a resounding YES! These studies, conducted on products from numerous countries around the world, found that phthalates (including DEP, DEHP, DBP, DIBP) were prevalent in these products — commonly detected in over 90% of product samples tested. The latest study in the U.S., found that every single sample (of the total 43 pads, panty liners and tampons tested) contained multiple phthalates! Read more.