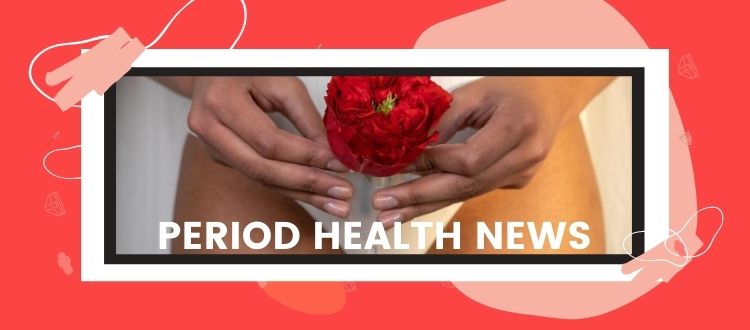 Period Health News: 2020 YEAR IN REVIEW
Oh, what a year!
Period Health Headlines From Around the Globe
A Call for Accountability: Anti Blackness in The Menstrual Justice Space
Many grassroots orgs are doing community work to end period poverty; however, awards, platforms, and money are not distributed equally among organizations working on a grassroots and local community base especially to those who are black and brown. Due to erasure, it is incredibly important that we give spotlight to black grassroots organizations doing on the ground work. Read more.
Tear Gas Caused Them to Get Their Period Multiple Times in a Month
On May 31, a Black pregnant woman in Austin said she was shot by police in the abdomen with rubber bullets. That same day, the Colorado Doula Project shared a post on Instagram about other potential dangers to pregnant protesters. "Tear gas is an abortifacient," the post read, and explained that the chemical had been linked to higher rates of miscarriage and stillbirth. Read more.
————–
'Tampon Tax' lawsuit aims to end taxes on period products
The Period Equity campaign is working to ensure accessible menstrual products, safety and affordability. Its "Tampon Tax" initiative is working to end the sales taxes in the 40 states that were still imposing them. Since starting their initiative, 10 states have ended sales taxes on the products. Read more.
Period Poverty Is Getting Worse During the Pandemic
Of course, period poverty isn't new. It's existed long before the COVID-19 pandemic, but with a change in policy and reduction of stigma, experts are hopeful we can diminish the problem — even though it's exploding right now. Reproductive health is taking a hit because of COVID-19. Read more.
————–
Supreme Court Decision on Birth Control Is a Threat to Women With Chronic Illness
Last month's U.S. Supreme Court ruling in Little Sisters of the Poor Saints Peter and Paul Home v. Pennsylvania that the Trump administration has the power to allow employers to opt out of providing birth control coverage for religious and moral reasons is a callous attack on the health of chronically ill people. Read more.
"The Queen's Gambit" is an incredible show, but let's talk about that menstruation scene
This isn't new in pop culture. Almost every menstruation scene depicted in film or TV, signifies shame or embarrassment. Regardless of the ubiquity surrounding periods, writers still can't manage to portray it accurately. It's these kinds of negative portrayals that create misguided stereotypes surrounding menstruation. Read more.
————–
Scotland Becomes 1st Country To Make Period Products Free
The Period Products (Free Provision) (Scotland) Bill, which passed unanimously, requires local authorities to ensure that period products are generally obtainable free of charge. Schools and colleges must ensure period products are freely available to students, and designated public places must also make the products available. Read more.
Toxic menstrual and intimate care products are wrong. Period.
Podcast – Persistent and Pervasive: Feminists Take on Toxics
Brief history of the market and then interview experts about the toxic chemicals in these products, disproportionate exposures, and the ways that feminist scientists and activists are creating solutions. Read more.
————–
Period underwear may contain troubling chemicals—but the real problem is much bigger
The latest menstrual product to come under scrutiny is period underwear. On January 7, journalist Jessian Choy reported in Sierra that a nuclear scientist had found a group of chemicals called PFAS in several pairs of Thinx period underwear she mailed to him for testing. Read more.
New Book Busts Myths About Menstruation Spread By Public Health Groups
That is what she explores in her new book,The Managed Body: Developing Girls and Menstrual Health in the Global South.Bobel finds that a surprising amount of misinformation is fueling the work of charities and nonprofits in the menstrual health sector. Read more.
————–
Govt Suspends the Importation, Sale of Johnson's Baby Powder
Authorities have suspended its sale and promotion pending the results of commissioned laboratory analyzes. "Johnson's Baby Powder is said to be contaminated with asbestos. Protective seizures of said product will be made from all distribution establishments, in depots and stores", a circular from officials dated 3 November reads. Read more.
Wait, what? There are phthalates in tampons & pads too?
These studies, conducted on products from numerous countries around the world, found that phthalates were prevalent in these products — commonly detected in over 90% of product samples tested. The latest study in the U.S., found that every single sample (of the total 43 pads, panty liners and tampons tested) contained multiple phthalates! Read more.
—————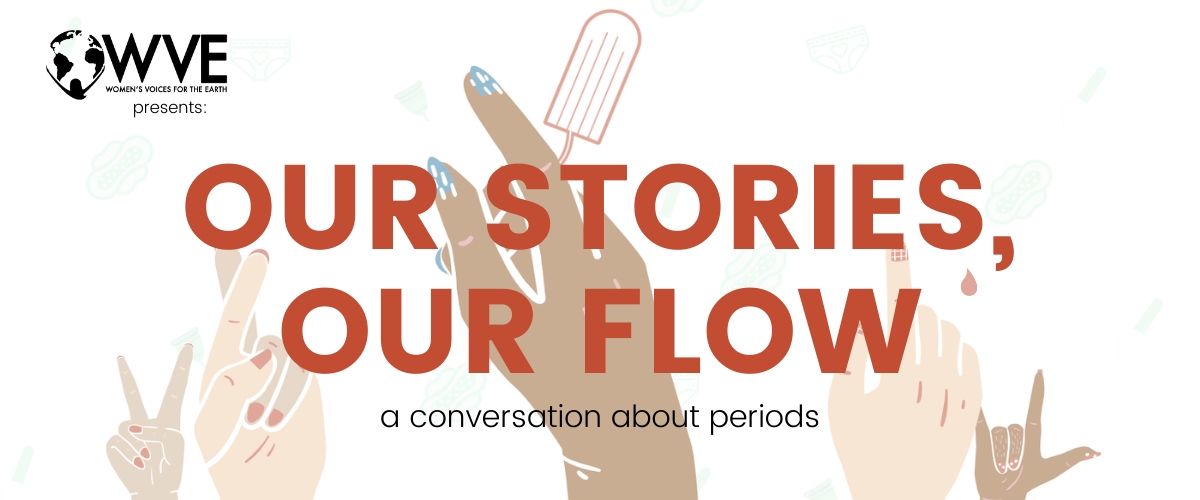 In 2020, WVE hosted over a dozen virtual Our Stories, Our Flow workshops with attendees from across the globe! We were thrilled to partner and co-host events with organizations like Love Your Menses, the Brazen Project, YAAAS, Colorado State University, JusticeNOW and many more! New dates will be announced soon.
"This workshop reminded me how uniting and connecting periods and menstruation can be for those we experience a cycle. I am reminded that we can celebrate this or at least laugh at the absurdity and feel more comfortable with it in our lives ... It's something we can look at each other and say, "I can relate to you in this way" especially when connection feels far away. This has made me want to share more of my story and hear others surrounding menstruation." - Lily B. Spring and Fall Workshop participant 
To stay updated on upcoming workshops, please text PERIOD to 52886. 
—————————————————————————

When you sign up to give $10 or more per month, you'll receive a special #myperiodnoshame bag filled with eco-friendly period products from our partners!
JOIN THE MOON CLUB!
—————————————-
What is the period health news? WVE's Period Health News is posted monthly, featuring the latest news and updates in menstrual health. It highlights WVE's work in the menstrual health space and seeks to amplify the menstrual health and menstrual equity work worldwide. Have a story to share or an organization you would like us to highlight? Email our Digital and Communications Coordinator at zonyad@womensvoices.org