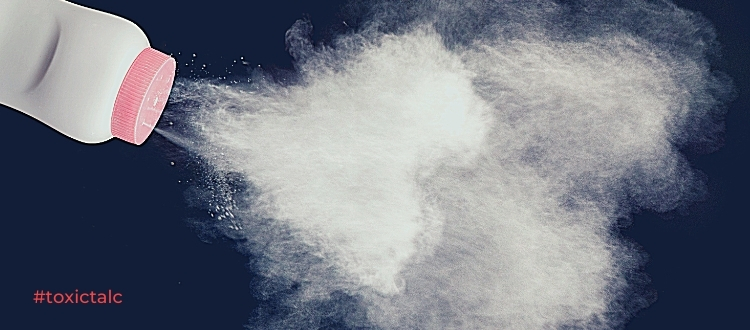 Which Companies Continue to Sell Talc-Based Baby Powders?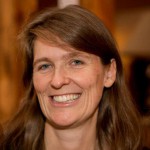 Alex Scranton
Director of Science
and Research
For decades, doctors and scientists have raised concerns that using talc-based powders is leading to ovarian cancer and respiratory disease like mesothelioma. In fact, thousands of women have sued Johnson & Johnson (J&J) — manufacturers of one of the most popular baby powders on the market – for the negative impacts that use of its baby powder has had on their health. (And increasingly they are winning those cases!) So after years of denial and doubling down, J&J finally decided in 2020 to reformulate its baby powder in the U.S., replacing the talc with safer cornstarch.
This made us wonder – just how late is J&J to the party? They have only just announced (May 2020) that they will reformulate in the U.S. – and plan to *sell down any existing talc-based powder currently on store shelves until it's gone. And, outrageously, Johnson & Johnson refuses to stop selling its talc-based powder in other countries.
But how does J&J's decision compare to other companies selling talc-based powders?
To get the answer, we took a look at our list of 28 powder products we identified in a 2017 blog that — at the time — still contained talc. 
Overall WVE's data found a significant shift in the body powder market – 22 of the 28 products (78%!) originally identified in 2017 as containing talc are now either off the market, or reformulated with cornstarch.
These companies simply weren't waiting for the market leader to lead!
The good news: Most companies recognized the risk (both to women's health and their reputations) and made the business decision to remove talc from their products. The bad news: The #1 seller of baby powder (J&J), as well as a few other manufacturers are still laggards, and continue to expose their customers to talc.
Know any products you think we missed that still contain talc? Let us know and we will look into it!
For additional details, click here.
Product Discontinued
Brand/ Manufacturer
Product Name
2017: Product contains talc
2020: Product contains talc

Sell Down*

Notes
Ammens
Ammens Medicated Deoderant Powder
YES

NO

yes
Ammens
Ammens Medicated Deoderant Powder Shower Fresh
YES

NO

Specifically marketed, advertised as 100% talc-free
Shower to Shower
Absorbent Body Powder Morning Fresh Lavender
YES

NO

Manufacturer, Bausch, removed talc in Feb 2019
Shower to Shower
Absorbent Body Powder Original Fresh
YES

NO

Manufacturer, Bausch, removed talc in Feb 2019
Anti Monkey Butt
Women's: Anti Friction Powder
YES

NO

Anti Monkey Butt
Men's: Anti Friction Powder
YES

YES

Men's anti monkey butt powder contains talc but women's baby powder is cornstarch based.
Johnson & Johnson
Johnson's Baby Powder Original
YES

NO

yes
J&J will stop making with talc in US – but will sell down product and continue international sales
Johnson & Johnson
Johnson's Baby Powder
YES

NO

yes
J&J will stop making with talc in US – but will sell down product and continue international sales
Zeasorb
Super Absorbent Powder
YES

YES

Available on Amazon, Walmart
yes
Arden Beauty
Elizabeth Arden White Shoulders Body Radiance Perfumed Body Powder
YES
YES
yes
Product discontinued, but remaining stock still being sold down in retail chains
yes
Arden Beauty
Elizabeth Arden Red Door Body Powder for Women
YES
YES
yes
Product discontinued, but remaining stock still being sold down in retail chains
yes
Elizabeth Taylor
Passion Body Powder for Women
YES
YES
yes
Product discontinued, but remaining stock still being sold down in retail chains
yes
Dana Chantilly
Dana Chantilly Dusting Powder
YES
YES
yes
Product discontinued, but remaining stock still being sold on Ebay & Amazon
Shower to Shower
Sport Absorbant Body Powder
YES

NO

Manufacturer, Bausch, removed talc in Feb 2019
yes
Shower to Shower
Absorbant Body Powder, Breeze Fresh with Vanilla Essence
YES
n/a
yes
Shower to Shower
Absorbant Body Powder, Island Fresh
YES
n/a
Equate
Mild Baby Powder
YES

NO

Personal Care
Pure Baby Powder
YES

NO

Out of stock most places. Talc free version on Ebay
Caldesene
Protecting Powder Fresh Scent Talc
YES

NO

Angel of Mine
Angel of Mine Baby Powder
YES

NO

Perfect Purity
Soft and Silky Baby Powder
YES

NO

yes
Talc version sell down still available on Amazon – New talc free version exists
Perfect Purity
After shower depderant body powder with talc- lavender scent
YES

NO

Assured
Lavender & Fresh Scent shower & bath body powder
YES

YES

Assured
Shower & Bath body powder with chamomile
YES

YES

Yardley London
Lily of the Valley Perfumed Talc
YES

YES

Yardley London
Scented Talc Powder, English Rose
YES

YES

yes
My Fair Baby
Premium Baby Powder
YES
n/a
Well Beginnings
YES

NO