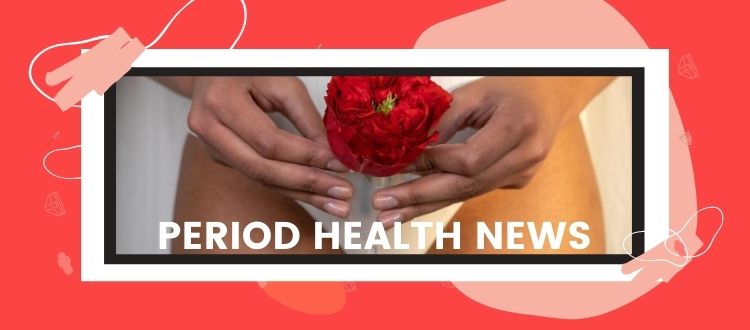 Period Health News – August 2020
Itching, burning, pain, infections? You are not alone.
Here's the deal: vulvovaginitis (or vaginitis) symptoms are really common.
If you are experiencing vulvar or vaginal inflammation — pain, itching, burning, irritation or infections – you are not alone. You may not be talking about your symptoms – in fact, many others are keeping quiet about them as well. This silence is a problem. As a result this health issue is not getting the attention it rightly deserves. Research on vaginal symptoms and their causes is scant, at best. While we have been able to identify some risk factors, for the most part we really don't know what is causing most of the itching, burning and infections of the vulva and vagina. What's worse, the few treatments available, are truly inadequate — often only successful for the short term – and way too many people have recurring symptoms month after month.
—————————————————————————
ICYMI: Johnson & Johnson's dangerous powder

In May 2020, Johnson & Johnson (J&J) announced they will stop production of their talc-based baby powder—which is linked to ovarian cancer—for sale in the US and Canada. However, J&J states they will continue to sell existing stock to retailers in North America until it runs out— and will continue selling its products abroad, particularly in predominantly Black and Brown communities. This is not acceptable. READ MORE
—————————————————————————
Period Health Headlines From Around the Globe
Company's Paid Leave for Periods Takes On a Workplace Taboo
The company's founder and chief executive officer, Deepinder Goyal, said in a statement to his employees: "There shouldn't be any shame or stigma attached to applying for a period leave. You should feel free to tell people on internal groups, or emails that you are on your period leave for the day." Read more.
'Tampon Tax' lawsuit against Michigan aims to end taxes on menstrual products
In the lawsuit, the three women, Emily Beggs, Clare Pfeiffer and Wei Ho, allege that Michiganders are paying the 6% sales or use tax, which is adding up to almost $7 million a year. The plaintiffs are also asking that refunds get issued to those who paid menstrual product taxes over the last four years, which the lawsuit states adds up to over $25 million. Read more.
Education, Discrimination and Menstruation
As a matter of public policy, advocates and lawmakers have mobilized around a series of common-sense proposals: access to affordable and tax-free period products; accurate, inclusive information and transparency in product labelling; and the opportunity for safe, dignified self-care. Read more.
Supreme Court Decision on Birth Control Is a Threat to Women With Chronic Illness
Before I started taking birth control, my periods were miserable. My period experience involved being doubled over in pain, suffering bouts of depression, and sneaking a heating pad in between work meetings for relief. Rather than going through a normal menstrual cycle, I often felt radiating pain that left me lethargic and, ultimately, depressed. Read more.
—————————————————————————

Hello Friend

By: Robyn Windham (WVE's Director of Development)
I was raised in a very quiet family, where there wasn't much discussion and especially not of matters like menstruation and sex. When I started my period in seventh grade, I was surprised, disgusted and fascinated by my body. I remember scouring the internet trying to find out whether what I was experiencing was normal. Today, I have cultivated an appreciation for my cycle, and I relish being part of an organization where we talk about our periods loudly and proudly.
————–
Do you have a period story to share? By creating dialogues about very real and normal things people go through, such as menstruating, we are effectively dismantling the stigma (de-stigmatizing) of menstruation. Yep – talking abut periods is that powerful! Zap us your stories to be featured on our website, social media, or in our next newsletter. CLICK HERE!
—————————————————————————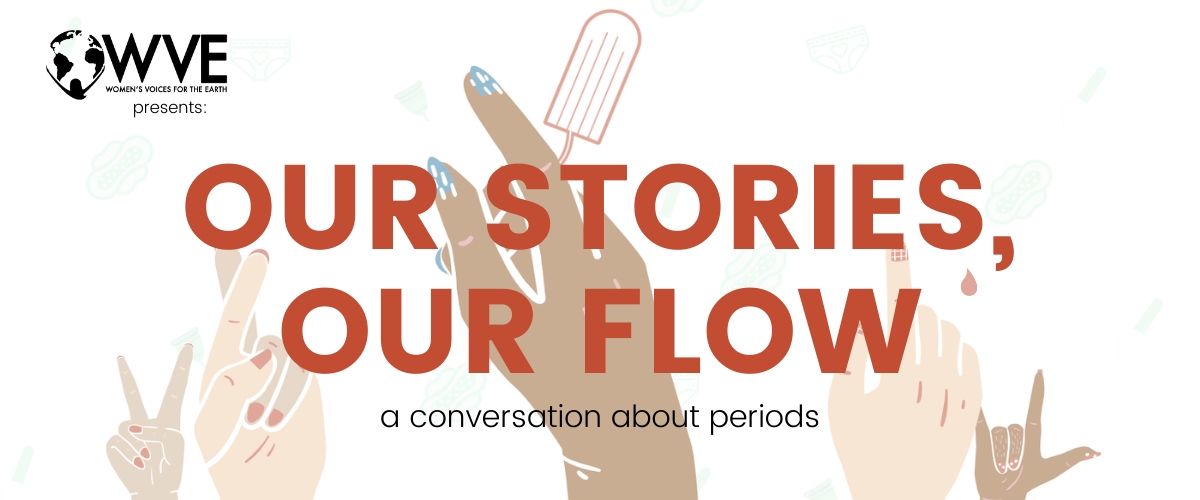 Join us for a digital workshop on September 18th! WVE has collaborated with Love Your Menses to bring you another round of Our Stories, Our Flow workshops.
OSOF workshops are interactive virtual conversations about menstruation that centers and de-stigmatizes the way we talk about, understand, and experience (or have experienced) safe and healthy periods. We enthusiastically welcome all gender identities, and people from all ages who have experience and/or a relationship with menstruation.
LEARN MORE & REGISTER NOW!
—————————————————————————

When you sign up to give $10 or more per month, you'll receive a special #myperiodnoshame bag filled with eco-friendly period products from our partners!
JOIN THE MOON CLUB!
—————————————-
What is the period health news? WVE's Period Health News is posted monthly, featuring the latest news and updates in menstrual health. It highlights WVE's work in the menstrual health space and seeks to amplify the menstrual health and menstrual equity work worldwide. Have a story to share or an organization you would like us to highlight? Email our Digital and Communications Coordinator at zonyad@womensvoices.org