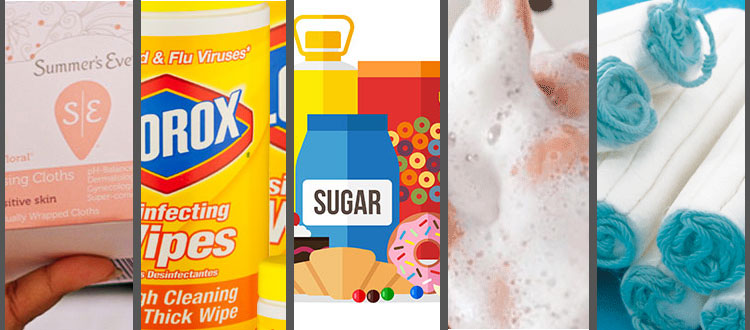 WVE's Top 5 Blog Posts of 2018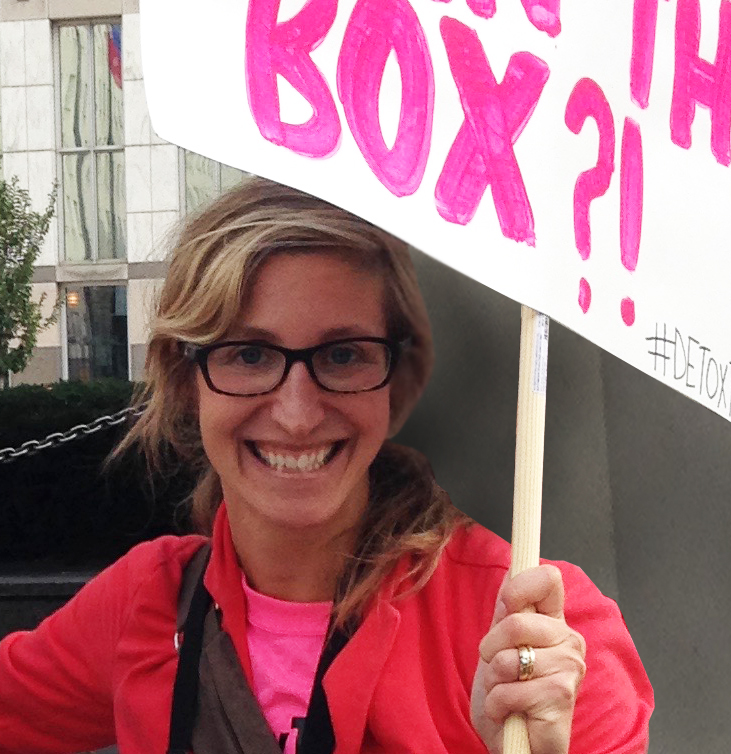 Beth Conway
Communications Director

Voices Blog readers – the results are in!
Recapping WVE's most popular blog posts of 2018! From quats to toxic chemicals in Summer's Eve products, you had a lot on your mind over the last twelve months. We're so grateful that you rely on the Voices Blog for tips, updates and insight into ways you can raise your voice for a toxic-free future.
We look forward to bringing you more news-you-can-use about fragrance chemicals, safer salons, ingredient disclosure, chemical safety screening, non-toxic cleaning, and period products in the New Year. It's going to be a busy 2019 — and we're so excited to have you with us!
Quats (quaternary ammonium compounds) are potent disinfectant chemicals commonly found in disinfectant wipes, sprays and other household cleaners that are designed to kill germs. It is often the stuff that allows a product to claim to be antibacterial, as they are certified by the EPA as pesticides.
In most cases, quats are total overkill for your everyday household cleaning needs. And what's worse, there is zero evidence that quats actually reduce household illness, but instead may actually cause harm to our health. Read more.
In this open letter to Prestige Brands – makers of Summer's Eve – environmental, health, and justice organizations join us to express alarm about the lack of ingredient transparency, and the toxic chemicals, found in many Summer's Eve wipes, washes and sprays. The signatories represent hundreds of thousands of people across the country who share our concerns about the dangers these products may pose to women's health. Read more.
Remember back in 2016 when the FDA announced they were banning triclosan in consumer hand soaps and sanitizers? The FDA made the argument that the health risks of exposure to triclosan were not worth any possible benefits of killing germs on your hands with this harsh chemical. Well, last December, the FDA made a similar ruling – this time for hand soaps and sanitizers marketed specifically for use in healthcare. Read more.
The American Academy of Pediatrics (AAP) recently released a policy statement calling for reforms to the way food additives are regulated in the United States. At the heart of the statement are concerns the AAP has over the harmful impacts chemicals used as food additives are having on children's health. Read more.
Women's Voices for the Earth recently tested six varieties of tampons for the presence of VOCs (or volatile organic compounds). Two varieties of the tampons tested were made from 100% cotton, while the other four varieties were comprised of rayon or a mixture of "rayon and/or cotton." None of the VOCs we tested for were found in the 100% cotton tampons. In all four varieties of tampons containing rayon, however, the test detected carbon disulfide, a known reproductive toxin. (Carbon disulfide is used in the production of rayon. Exposure to carbon disulfide among rayon manufacturing workers has been associated with menstrual disorders and reproductive harm.)
This testing doesn't tell us everything we need to know. It is just one snapshot demonstrating that there is more to these products than is currently being disclosed. We need to know more, not less, about the ingredients we are exposed to from period products. Read more.