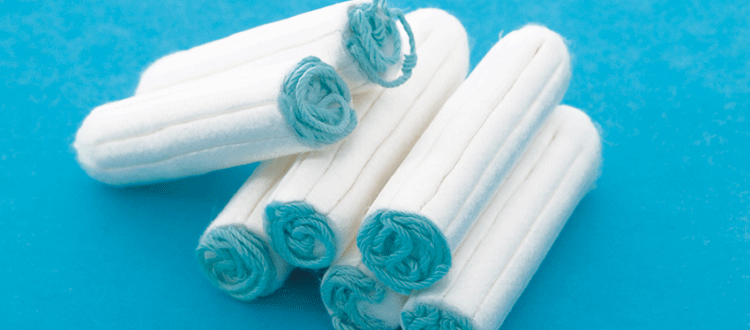 New Tampon Testing Confirms Need for Ingredient Disclosure!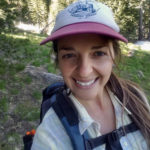 Jane Sheffer
WVE Intern
Tampons are used by up to 85 percent of menstruating women in the U.S. It is estimated that a woman may use up to 16,000 tampons during her lifetime. Shouldn't we know what's in these products and shouldn't we know they are safe?
Women's Voices for the Earth recently tested six varieties of tampons for the presence of VOCs (or volatile organic compounds). Two varieties of the tampons tested were made from 100% cotton, while the other four varieties were comprised of rayon or a mixture of "rayon and/or cotton." None of the VOCs we tested for were found in the 100% cotton tampons. In all four varieties of tampons containing rayon, however, the test detected carbon disulfide, a known reproductive toxin. (Carbon disulfide is used in the production of rayon. Exposure to carbon disulfide among rayon manufacturing workers has been associated with menstrual disorders and reproductive harm.)  Additionally, some brands of tampons were found to contain methylene chloride, a carcinogen commonly found in paint strippers that has made headlines recently for its link to over 50 deaths since 1980.
As a woman of reproductive age, I find the presence of reproductive toxins and carcinogens in menstrual products to be an issue of huge concern. It's frustrating to know that there is no available research on this kind of exposure that can confirm whether or not these chemicals are harming my health. Given that uncertainty, I want to know more about the ingredients in these products. But I'm further alarmed by the fact that I can't take special care to avoid harmful chemicals in tampons because the FDA does not require tampon manufacturers to put an ingredients label, on their products. That's because, unlike food, cosmetics, or drugs, tampons are classified as "medical devices" and therefore do not require ingredient disclosure, even though they are physically inserted into our bodies.
This testing doesn't tell us everything we need to know. It is just one snapshot demonstrating that there is more to these products than is currently being disclosed. We need to know more, not less, about the ingredients we are exposed to from period products.
At Women's Voices for the Earth, we support your right to know what's in your tampons. And we're not alone. Many of you are raising your voices to #detoxthebox, and in New York, legislation (A.521A) has been introduced that, if passed, will require manufacturers to disclose the ingredients in menstrual products. To help support A.521A, people across the state of New York are using WVE's Detox the Box Party Kits to raise awareness about the hazards of hidden and harmful chemicals in menstrual care products, and de-stigmatize periods and vaginal health. Now that's what I call a party!
We are excited that so many of you are speaking up about the decisions that affect your health, and as a new intern with WVE, I'm excited to help amplify your voices. Here are some actions that you can take now to help protect yourself from toxic chemicals in menstrual products: