There's a whole lot of power packed into this seemingly simple party…
Women across the country are throwing Detox the Box Parties to raise awareness about the problem of hidden & harmful chemicals in menstrual and personal care products. At every event, party-goers are taking action to stop the toxic assault. Just think about that! A national movement to stop the toxic assault on our health – all packed into a seemingly simple party! To get a look inside the party guide, click here!
This action kit is designed to break down walls and spark dialogue between friends, to de-stigmatize the topic of menstrual and vaginal health, so that we can focus on working to make period products safe, healthy and available. The fact that it's fun is just the icing on the cake.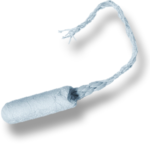 In this kit, you will find information on period products, our spoof ad videos, a helpful discussion guide, opportunities to raise your voice, and ways to take your action party to the next level.