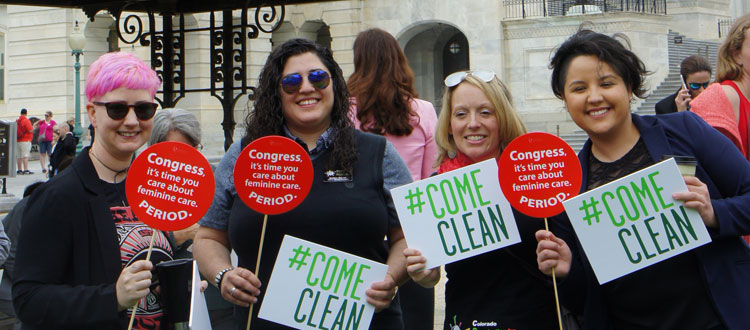 10 Reasons to Celebrate This Menstrual Hygiene Week!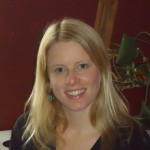 Jamie McConnell
Director of Programs
& Policy
We're celebrating Menstrual Hygiene Day all week, by looking back on the progress we have made for period equity since Women's Voices for the Earth organized a rally and lobby day in DC one year ago. The rally focused on our right to safe feminine care products with women from all over the nation joining us, including our Detox the Box partners WE ACT for Environmental Justice, Black Women for Wellness, Turning Green, Period Equity, and the Colorado Organization for Latina Opportunity and Reproductive Rights, and our business partner Seventh Generation.
In the past year, there has been a lot of momentum on this issue and it will only continue to grow as more people raise their voice for menstrual equity. Look how far we have come!
All of this was possible because YOU RAISED YOUR VOICES! When we can talk openly about periods, we can convince policy makers and corporations to ensure that menstrual products are safe, affordable and accessible. That's why it is so encouraging (and so important) to see the conversation on periods and period health move into the mainstream. Because that conversation is MOVING the mainstream. We greatly appreciate the work of women everywhere who by taking control of their bodies are helping to create a healthier world for people everywhere. And I cannot wait to see what we will do together next. Stay updated and motivated by clicking here.