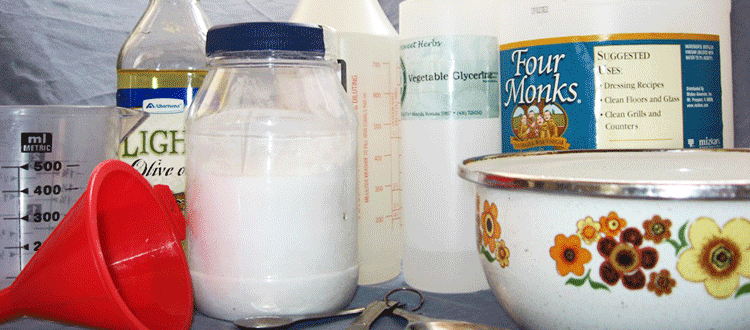 15 Ways to Reduce Waste, Avoid Toxic Chemicals & Save Money!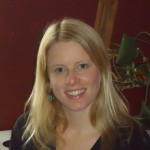 Jamie McConnell
Director of Programs
& Policy
With two kiddos in daycare I do everything I can to save a few bucks. This can be especially hard because I try to buy only non-toxic products, which, unfortunately, tend to cost more. I've been doing a lot of thinking lately about how I can save some money AND limit my families' exposure to toxic chemicals. One solution was pretty obvious—just buy less stuff. As I analyzed my spending habits I realized I buy a lot of junk my family just doesn't need.  And the stuff I do need—household staples like laundry detergent, cleaners, lotion, diaper cream, etc.—tend to generate a lot of waste when I have to dispose of (even recycling isn't a perfect solution) the plastic containers.
With the help of Women's Voices' Actionista team, I came up with some tips for how to reduce waste and consumption, limit exposure to harmful chemicals AND save money.
Make your own laundry detergent with ingredients like baking soda and soap flakes. Not only will you reduce your exposure to harmful chemicals, you also can reuse its storage container so you don't have to dispose of a plastic laundry bottle every few weeks or so (we go through a lot of laundry detergent at my house). Plus, it's much cheaper than some commercial "green" laundry detergents.
Make your own all purpose cleaner that can be used to clean kitchen counters, bathroom counters and sinks, pretty much anything that needs to be cleaned! And the good news is the main ingredient, vinegar, is an effective disinfectant and has so many uses!
Make your own creamy soft scrub for cleaning kitchen sinks and bathtubs. If you need a little more umpfh than an all purpose spray, this recipe should get the job done.
Make your own furniture polish with olive oil and vinegar (it works wonderfully!).
Make your own diaper wipes. There are two recipes here, one that reuses cloth squares and one that uses paper towels. Either way you'll save money!
Non-toxic bug spray can be expensive. Make your own using olive oil and essential oils.
There are so many uses for coconut oil. I've stopped buying facial moisturizer because it's pretty expensive for how much you get AND I always felt guilty about throwing away the container. So now I just use coconut oil and I love it (I get big tubs from Costco). It's honestly the best moisturizer I've used for my dry skin—you can also use it as make-up remover! Check out some other uses here.
Instead of buying hand soap that comes in a pump, use bar soap instead. Even if you buy a refill for the pump hand soap you still have the refill container to dispose of. With bar soap, once it's gone there is nothing to throw away. Plus, it's cheaper (and last longer)!
Make your own deodorant. I haven't tried this recipe yet but it includes ingredients like coconut oil and baking soda.
Avoid harsh facial scrubs—use baking soda instead (baking soda should be a staple in your house—there are so many uses for it!). Mix ½ cup of coconut oil w/ ¼ cup of baking soda. Mix and store in a glass jar. Should keep for a few weeks.
Use Epsom salt as a bath soak—you can even add some relaxing essential oils like lavender.
Instead of using and buying pads and tampons—use a menstrual cup, like the Diva Cup. Initially you'll have to fork over $25+ dollars for a cup but you'll never have to buy tampons and pads again!
Use refillable water bottles instead of plastic disposable (this one is a no-brainer as a lot of bottled water is no better than tap).
Use cloth napkins instead of buying paper.
Buy in bulk when you can.
Of course, it's probably not possible to use all of these tips (I know I only have so much time in the day to do DIY projects) but try a few tips and see how it goes, and then try a few more! And please add to this tips list by leaving a comment, below. We'd love to know what non-toxic, waste-reducing, money-saving tips have worked for you!