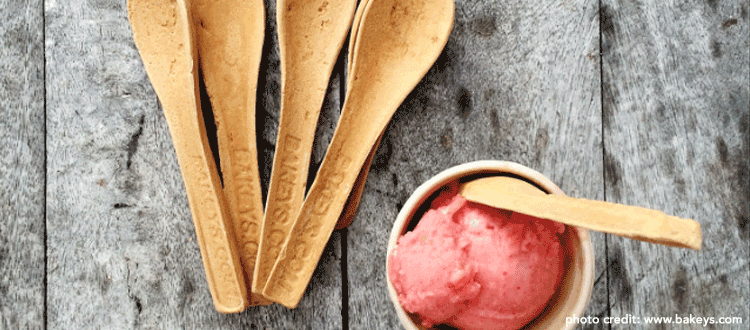 Five Innovations That Inspire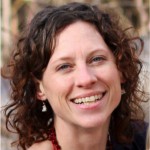 Erin Switalski
Executive Director
In this line of work, it's easy to get bogged down by the sheer magnitude of the problem we are facing. I mean, some 80,000 chemicals are out there in use in products — most of which have never been tested for their long-term safety or for the specific ways they could harm women's health?! And with the news that the federal bill recently updated to fix this problem still leaves us at great risk, it's a wonder so many people I talk to just want to throw up their hands and quit.
But, the truth is, we are making headway. Companies are disclosing more information than ever, making more commitments to safer and more sustainable products than ever before, and innovation is on the rise.
With that in mind, I want to point out some of the most inspiring new things I've seen out there lately. When I'm down, I think about stuff like this – stuff can be made to be healthy for women, and healthy for the planet.
Packaging made of mushrooms. I hate getting take out served up in a Styrofoam container. In 1986 the EPA released a report that listed the polystyrene manufacturing process as the fifth largest creator of hazardous waste. Fifty-seven chemical by-products are released during the manufacturing process of polystyrene, polluting the air, land, water and communities that live near the facilities. (Now that really makes my food less appealing.) That's why I was so intrigued by this packaging material made out of mushrooms!  According to the maker, Ecovative, you can tear the package up and stick in right in your garden when you're done, where it will decompose in 30-60 days. Awesome. https://www.youtube.com/watch?v=NyolZDWZU3Y
Edible Utensils. I was shocked to learn that 120 billion plastic utensils are thrown out each year. Traditional plastic utensils are often made out of polystyrene (see above), and they usually can't be recycled. Now, someone has created a great solution – utensils you can eat!  They even come in different flavors. Not hungry after your meal?  Don't worry – they will decompose in just days. Take a look! 
Menstrual pads made of banana fibers. While you won't find these on the shelves anywhere in the U.S., the amazing work of Sustainable Health Enterprises (SHE) is a true inspiration. They figured out how to turn banana fiber (from the trunks of banana trees) into menstrual pads (using only water for the processing). This is how they are tackling the problem of women in Rwanda missing school and work because of their periods. They train women to make the product — from manufacture to retail — and sell the product at significantly lower cost than the major brands (which most women can't afford). Hats off to these amazing women!
Pineapple "leather." This promising new alternative to traditional leather (made from animal hides and heavily processed with toxic chemicals) and fake leathers (made from petroleum) is made from pineapple leaves. According to the creator of Pinatex, Carmen Hijosa, quoted in this Fast Company article, the product is "created from a byproduct of agriculture, meaning it's a total waste product," she says. "This really means that in order to have Piñatex, a textile, we don't have to use any land, water, pesticides, fertilizers … we are actually taking a waste material and 'upscaling' it, meaning that we're giving it added value." As a bonus, it provides a value-added revenue stream for local communities.
As women grow more and more concerned about what is in the products they use, where their products come from, and what the environmental and social impacts are of those products, I believe that inspiring inventions like this will grow too. I hope for a surge in this kind of innovation, innovations that can lead to a new healthy economy for women and their families.
What inspiring things have you seen out there? Are YOU working on a brilliant new product?  Share in the comments below – I'd love to hear from you!