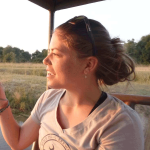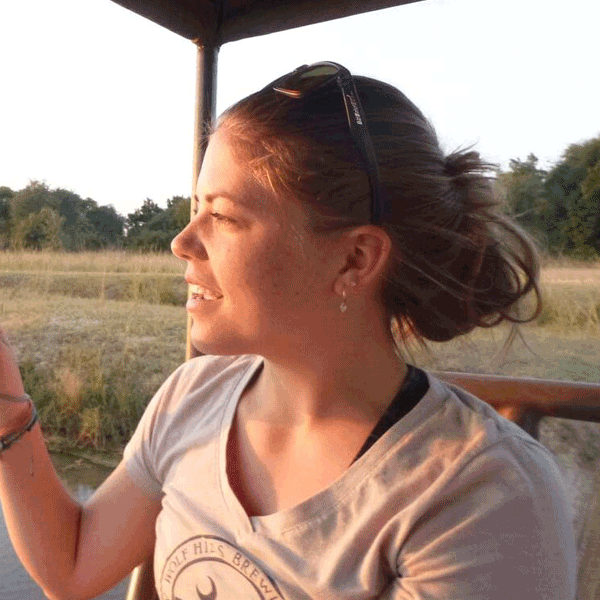 Ruth Crystal
WVE Intern
Hello blogosphere! I'm an intern at Women's Voices for the Earth. Recently, I've joined with WVE to boldly take the plunge into the abundant pool of questions behind feminine wipes. What we've found — contrary to what marketing might have you believe — isn't "clean" "healthy" "sexy" or in some cases, even safe.
Before I even stepped foot into the WVE office with my official, new title, I was given a task: fact check a multi-page document of ingredients in popular feminine wipes, and keep an eye out for several specific "chemicals of concern".
Several hours into my project, I was saying WTFeminineWipes! Frustrating issues with the ingredients in these seemingly harmless products were impossible to ignore, and I was soon jotting down several things that rubbed me the wrong way:
1. Accessibility:
Right off the bat, I found it frustratingly difficult to find an accurate list of ingredients for each of the listed products. Either I had to search multiple web pages, hoping one of them would have the tiny "ingredients" tab somewhere below the image, or (which was the case on numerous products) I had to find an image that happened to capture a wrinkled image of ingredients actually printed on the package! It was rare to find a popular site that clearly displayed either in writing, or through an image, the list of ingredients. Why was this seemingly simple task taking hours upon hours to gather only the ingredient lists? What is there to hide?
2. Same Product, Different Ingredients:
There are so many product lines that come in refill, consumer packs or are individually wrapped. And as it turns out, the ingredients can vary depending on how they are packaged. For example: Summer's Eve Simply Sensitive Cleansing Cloths in the 32 count soft pack , contains the chemicals of concern: 2-Bromo-2-Nitropropane-1,3-Diol, Fragrance, Neutresse, and Iodopropynyl Butylcarbamate. Whereas the individually wrapped "on-the-go" version of the same wipes contain the chemicals of concern: Octoxynol-9, Neutresse, and Fragrance. Not to mention, the other ingredients aside from the chemicals of concern vary drastically as well. It's a wonder they are marketed as the same product.
3. Chemicals:
It was shocking, to say the least, to learn not only what chemicals are in these products that come into contact with one of the most absorbent parts of a woman's body, but exactly what some of these chemicals can do to our health (read for yourself: https://womensvoices.org/feminine-wipes-health-environment-concerns/). I mean, we're talking formaldehyde releasers, parabens, spermicide, and a number of chemicals linked to allergies. Although these chemicals may be labeled on the pack, I can't help but wonder, how do they even get in there in the first place?
4. Octoxynol-9:
One of the most shocking revelations was in regards to an ingredient called Octoxynol-9. This is a highly potent contraceptive (spermicide) found in numerous feminine wipes. It has also been linked to reproductive harm. Yes, you heard that correctly. Did you know that it is completely legal to have such a potent contraceptive in feminine care, without any warning to women on how these chemicals may impact their fertility? Crazy.
4. Fragrance:
The label of "fragrance" is a poor excuse for ingredient disclosure. Why, you ask? As mentioned in other blogs (https://womensvoices.org/2015/11/12/something-stinks-about-fragrance-safety-standards/ ), fragrance can be a bundle of sunshine, containing up to 100 out of 3,000 common chemicals used to generate that oh so springtime fresh scent. And because of trade secrets, these ingredients will remain unknown to the consumer. Who knows how these ingredients impact health? Because I sure don't.
I consider myself to be a conscious consumer. I check my products very carefully to make sure they are up to my ethical standards. Nowhere on my radar was Octoxynol-9, or Methlylisothiazolinone (MI) or Idopropynyl butylcarbamate (IPBC). As a conscious consumer, I still have so much more to uncover.
But this is why I am so glad that women across the globe are pushing so hard for transparency in feminine care products and accessibility to information about the ingredients that may impact our health. You can help too!
Say no to manipulating marketing that tells us our bodies are dirty. Look for healthy alternatives that do not contain these chemicals of concern. Take action by contacting companies and asking for change. Spread the word that fresh-scented fragrance doesn't mean healthy. And most importantly, remember that talking about feminine care shouldn't be embarrassing. This is about our right to know. This is about our health.
-Ruth