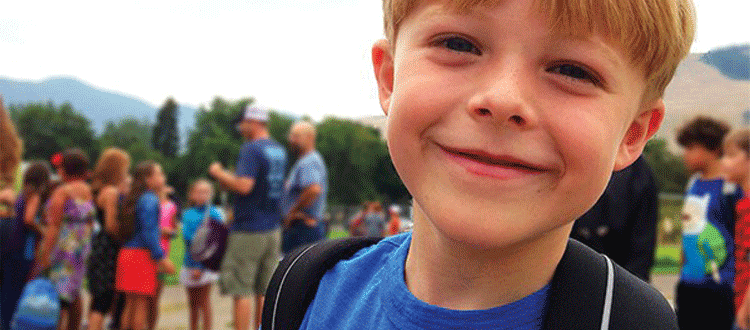 4 Tips For a Safer Back-to-School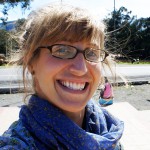 Beth Conway Communications Director
When the school-supply list showed up in my email inbox the other morning, this mom-of-three celebrated. HOORAY the insanity of summer camps, bored kids and crazy, inconsistent schedules is coming to an end — school's back in session!  But then I actually read the supplies and the celebrating stopped. There, once again, glaring at me near the top of the list was "disinfectant wipes".
I get it. Our schools mean well. They want to prevent illnesses from spreading and need healthy kids in order to have happy students, but unfortunately many of the supplies on many back-to-school lists simply aren't safe for kids. While we work towards good-health to replace good-intentions, here are a few steps you can take to ensure a safer back-to-school for your kids and their classmates.
1. Watch out for disinfectant wipes.
#1 on my list for a reason, disinfectant wipes commonly contain harsh chemicals called quaternary ammonium compounds ("quats"). These are skin irritants, can irritate your lungs, and have been linked to asthma and reproductive harm. Quats are persistent so they can linger on wiped surfaces long after they are applied, leading to greater exposure to kids. The overuse of quats can also lead to the promotion of antibacterial-resistant bacteria ("superbugs"), which is bad news for everyone. And they are unnecessary. Using disinfectant wipes to kill bacteria on surfaces in schools has never been shown to actually reduce rates of illness or absenteeism. (On the other hand, getting kids to wash their hands more often during the school day is the only thing that has been proven effective!)
Avoid disinfectant wipes including quaternary ammonium compounds "quats" — found on the label with names like:
Benzalkonium chloride
Benzethonium chloride
Alkyl dimethyl benzyl ammonium chlorides (C12-16)
Alkyl dimethyl benzyl ammonium chloride (C14 60%, C16 30%, C12 5%, C18 5%)
Alkyl dimethyl ethylbenzyl ammonium chloride (C12-14)
Alkyl dimethyl ethylbenzyl ammonium chlorides (C12-18)
Didecyldimethylammonium chloride
Dioctyldimethylammonium chloride
For additional information Healthy Schools Network, Inc. has put together this detailed fact sheet on the potential hazards disinfectant wipes pose to school children. Print off and share at your next PTO meeting or with your school board. Meanwhile, if your back to school list requires that you purchase "disinfectant wipes" this year, look for alternatives that contain hydrogen peroxide instead of quats.
2. Look for PVC-free school supplies.
PVC, known as the poison plastic, is found in many school supplies, including plastic lunch boxes, backpacks and organizers. PVC is linked to cancer, hormone disruption and immune system damage.
To avoid, look for products labeled PVC-free, or steer-clear of the number 3 recycling symbol which signifies a PVC product. But keep in mind that not all products carry recycled symbols (just because the #3 isn't there, doesn't mean it's PVC-free). If you have questions about a product, call the manufacturer or choose non-plastic products, such as cloth or metal lunch bags, organizers with wood or paper covers, and cardboard 3-ring binders. For safer options, check out the Center for Health, Environment & Justice's guide on PVC-Free school supplies.
3. Re-usable water bottles = good. Plastic ones = not-so-good.
BPA is one of the most pervasive chemicals on the market, and is linked to breast and prostate cancer, genital malformations, and early puberty — and it continues to be found in a number of consumer products, including plastic water bottles. Unfortunately, even products labeled BPA-free can still contain potentially harmful chemicals. Instead opt for stainless steel water bottles.
4. Support a fragrance-free policy.
Fragrance chemicals can be very toxic. For example, phthalates are commonly found in fragrance, and are linked to reproductive malformations in baby boys, reduced fertility, developmental disorders, asthma, and increased allergic reactions.
The American Lung Association provides a sample fragrance-free school policy you can download. Share it with your PTO, school board, other parents, teachers…  It further highlights the issues that fragrance can have on children's health. And while you're at it, take our fragrance-free pledge and encourage others to do so too!
For more information on creating healthy schools, check out this new toolkit and report published by Healthy Schools Network and partners in the National Coalition for Healthier Schools.
Wishing you and your kiddos a happy, healthy school year!!
——————–

For more information check out: