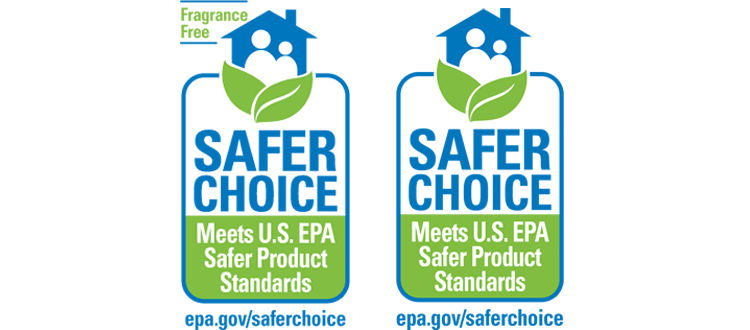 Safer Choice: 100 Cleaning Products Now Carry EPA's Fragrance-Free Label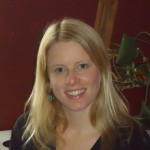 Jamie McConnell
Director of Programs
& Policy
Update: This blog was updated 11.10.16 from 64 to 100 cleaning products.
Last year the EPA launched the new "Safer Choice" and "Safer Choice Fragrance Free" labels for cleaning products, which replaced the old Design for the Environment, or Dfe logo. The intention of the Safer Choice label is to help the public select safer cleaning products for people and the environment.  As I wrote about in a previous blog, we have concerns with the Safer Choice fragrance criteria, mainly that the program allows any fragrance ingredients at all. Many of the fragrance ingredients listed on their Safer Chemical Ingredient List (SCIL) are rated as "yellow triangles", which indicates they still pose a health hazard (the safest ingredients on the SCIL list are rated with a green circle).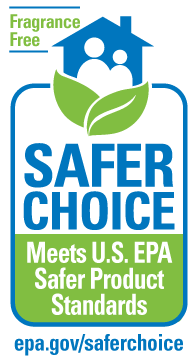 However, we fully support the program's fragrance-free label and are excited that to-date, 100 household and institutional cleaning products carry the fragrance-free label. This will give people who have chemical sensitivities or are concerned about ingredients in fragrance the opportunity to more easily find fragrance-free products.  The fragrance-free label means that the product has actually been verified to be fragrance-free; it does not contain any fragrance chemicals intended to impart a scent or any chemicals designed to mask a scent. You can search the list of Safer Choice fragrance-free products here.
Fragrance-free products like the ones certified by Safer Choice are all the more important when you consider the prevalence of fragrance allergies and sensitivities. 2-11% of the population are sensitized to fragrance and get rashes, bumps or even suffer breathing problems as a result of exposure to scents. We are also seeing much higher rates of fragrance allergies in children, with the number of cases of eczema and contact dermatitis increasing in recent years.
While we can clearly see the acute impacts of fragrance in the form of fragrance allergies, there are other hidden dangers lurking in fragrance. Some fragrance ingredients have been identified by authoritative bodies to be linked to cancer, infertility, and birth defects. And these dangers are literally hidden, because most cleaning product companies keep product-specific fragrance ingredients a secret under the guise of trade secrets.
It can be very difficult to find fragrance-free products, but the Safer Choice fragrance-free label should make the job of ditching fragranced products easier. Look for the label on the cleaners in your grocery store aisle, or search for products that meet the program's fragrance-free criteria. You can also find resources on how to go fragrance-free on our website, and don't forget to take our fragrance free-pledge!