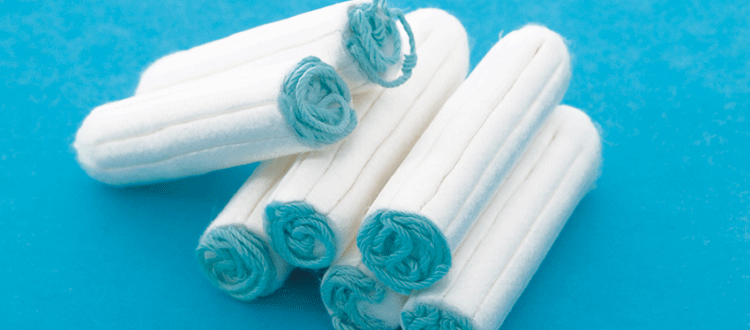 Let's Abolish the Toxic Tampon Tax Too!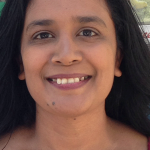 Sarada Tangirala
National Campaigns Manager
NPR dubbed 2015 the Year of the Period, but from the looks of it, 2016 has some real changes in the works that will make having periods a lot less painful. Will safer feminine care products for all women be among those changes?
The #tampontax issue made headlines again this month when British Chancellor Greg Osborne said the luxury tax on tampons and feminine care products would soon be a thing of the past. Of course, this is after 300,000 women took action. Girl power at its finest! And our own President Obama recently sat down with YouTuber Ingrid Nilsen, where he acknowledged that the laws subjecting feminine care products to sales tax were probably written by men.
Thanks for man-splaining, Mr. President! Still, when women can raise public awareness like this, it helps ensure the US follows Europe's lead in abolishing a tax so ridiculous that it spurred a hilarious meme about how tampons are "luxuries".
Indeed, women do pay more for products marketed to them, and imposing sales tax to products that are medical necessities for women is basically adding insult to injury.  Especially when you consider that products men use like Rogaine and condoms are excluded from sales tax. So what's a "necessity" and what's a "luxury" anyway?
A related issue concerns access to feminine care products. More people are rightly wondering how homeless women, women in prisons and immigration detention centers, and girls in K-12 schools are accessing products that are crucial to their health and well being.
New York takes the lead
New York City has become the first jurisdiction in the U.S. to provide tampons and pads in schools. 24 schools in Queens and the Bronx are now providing these products free of charge, and they have already seen the difference it makes in girls' attendance and focus in the classroom. This move is thanks to NYC Councilwoman Julissa Ferreras-Copeland, who has now set her sights on ensuring that all public school restrooms and homeless shelters in the city follow suit. Proposals introduced by New York City Council would do just that, and also provide easier access to these products at correctional facilities. She says, "because when New York City leads, others follow." Hear, hear!
And that's not all! A bill to abolish the tampon tax has passed the New York Assembly, and is expected to pass the Senate as well. Where New York leads…
State-level changes like this are critical, since sales tax on products are largely made up of state tax versus city tax. So when Chicago eliminated the tampon tax earlier this month, it put pressure on the State of Illinois to nix the much larger percent of sales tax. Of the 40 states in the US that impose sales tax on feminine care products, several states including Wisconsin and California have introduced legislation to abolish the tampon tax. Who will be first to pass it?
If you're wondering where your state stands, here's a listing of states that currently impose a tax on tampons and pads.
A toxic tampon tax?
Women's Voices for the Earth readers know all too well that toxic chemicals can be found in conventional feminine care products. Our 2013 Chem Fatale report synthesizes the scientific literature on the use and health impacts of chemicals used in pads and tampons, as well as feminine wipes, washes, powders and douches. This research is what launched our Detox the Box campaign, which recently won a major victory when global giant Procter & Gamble started disclosing some of the chemicals used in Always and Tampax products.
Recent product testing of tampons in Argentina and France found the pesticide glyphosate in many of the samples tested. Glyphosate is the main ingredient in the popular herbicide RoundUp, produced by global agro-giant Monsanto. Glyphosate has also recently been listed as a probable human carcinogen by the International Agency for Research on Cancer (IARC).
Why is glyphosate ending up in tampons? Because it's perfectly legal for manufacturers in the US to use cotton treated with harmful pesticides, and companies don't have to provide any information to the public about whether or how they've eliminated these contaminants from their products. In fact, companies don't have to publicly disclose information about any of the chemicals used to manufacture tampons and pads.
And pesticides are just the tip of the iceberg. Other components of pads and tampons—from the absorbent core, adhesives, applicator, and fabric finishes—can also contain chemicals of serious concern to women's health. Our own testing of Always pads in 2013 found styrene, chloroethane and chloroform, all of which are carcinogens.i Scented pads and tampons can also contain any number of fragrance chemicals, which should concern us all considering the fragrance industry's "safety program" does little to ensure the safety of these chemicals.
So at the end of the day, what harmful chemicals are women exposed to when we use feminine care products? That's what The Guardian asked in its recent article, but with an unsettling tone of "well, no one really knows for sure." But that's just the point! And the fact that some toxic chemicals have been found in pads and tampons should urge us to research the question further, shouldn't it?
That's why US Representative from New York Carolyn Maloney introduced the Robin Danielson Feminine Hygiene Product Safety Act (HR 1708)—to require the National Institutes of Health to research the health impacts of chemicals used in feminine care products. The bill has so far stalled in the House Subcommittee on Health, and it will take a groundswell of public pressure to get it off the ground. Passing the Robin Danielson Act gets us that much closer to abolishing the toxic tampon tax by providing key research into the unique impacts on women's health from vaginal exposure to chemicals.
With all the fervor to abolish the tampon tax producing real results in policy change, will women now get on board with eliminating toxic chemicals from these products too? We hope so! Raise your voice today to call on your representative to support the Robin Danielson Act. 
Until companies make feminine care products using only inherently safe ingredients, women and girls will continue to be subjected to an additional tax—a toxic tax that we are paying for with our health. You can choose safer feminine care products by checking out these companies that keep no secrets.
———————
i. Procter & Gamble has since published a "do not use" list of fragrance chemicals, which includes styrene.  Read more.