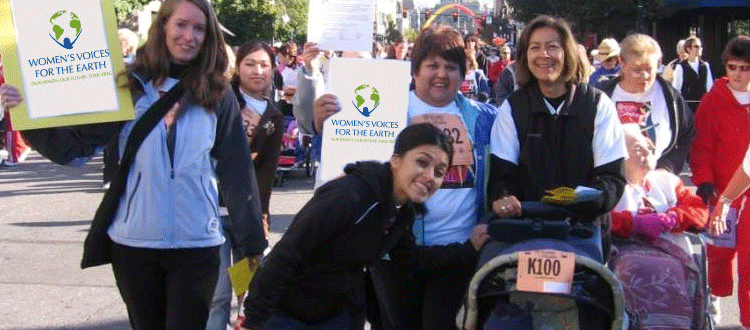 The Year That Women Won Against Corporate Giants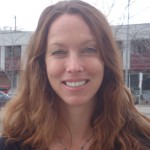 Cassidy Randall
Director of Outreach
& Engagement
Women's Voices for the Earth was born out of the idea that women have tremendous social, political, and economic power to change the systems that allow toxic chemicals into our environment and our bodies.
Women make almost 85% of purchasing decisions in the average home, making us the strongest agents for change in the marketplace. In 2013, women used that economic power like a rising tide that lifted even the biggest companies on a wave of progress to eliminate toxic chemicals.
Looking back over the last year, we are so incredibly proud of the WVE community for what you've done. We are awed, amazed, and humbled by what our member have accomplished.
In January, after only a year of campaigning, we convinced Procter & Gamble (the biggest consumer product company on the planet!) to reformulate Tide & Tide Free & Gentle to drastically reduce 1,4-dioxane, a known carcinogen. And this fall, Procter & Gamble announced they're also removing phthalates and triclosan from all of their products.
In another major women's health victory, WVE members convinced Simple Green to remove 2-butoxyethanol, linked to fertility problems and low birth weight, from their iconic all-purpose cleaner. Simple Green still might not be "non-toxic" and "non-hazardous" like the company advertises, but it's a little safer thanks to you!
In February, we launched a new campaign to blow the lid off fragrance secrets with the release of our report, Secret Scents: How Hidden Fragrance Allergens Harm Public Health, and trained more than 40 women as media spokeswomen for the campaign.
As a result of this campaign, Simple Green began listing fragrance allergens in their products right away. And Reckitt Benckiser, makers of Lysol & Airwick, announced just a couple of months ago that they will be listing fragrance allergens in their products starting in 2014. This is a HUGE step forward on breaking the secrecy around fragrance ingredients, and we have no doubt that together, we can convince major companies to list ALL fragrance ingredients soon!
And while we haven't convinced SC Johnson to live up to their claims of "honesty" and "transparency" by listing all fragrance ingredients yet, we did release our spoof commercial Secret Toxic Chemicals: From the SC Johnson Family to Yours – and it's gotten more than 11,000 views! Not only that, we delivered 52,000 signatures to the company from people demanding to know what's in their fragranced products. We'll keep you posted on ways to help escalate this campaign next year!
And we're not just changing the way major companies do business. Women's economic power convinced two of the biggest retailers in the country to begin stocking their shelves with safer products.
Walmart announced that they're banning a list of ten toxic chemicals from all products on their shelves (we haven't seen the list yet, but we'll keep you posted!) and increasing ingredient transparency in products like cleaners, cosmetics, and personal care products.
Right on their heels, Target announced a new sustainability policy that will rate products based on listing all ingredients, safer chemicals, sustainable packaging, and more.
And we didn't even mention all the things you did this year. Take a look below. Then crack open the champagne and celebrate!
The best part? We did this all on a tiny budget – going up against multi-billion dollar companies and winning. Please donate to this work. Your support goes a long way – we promise.