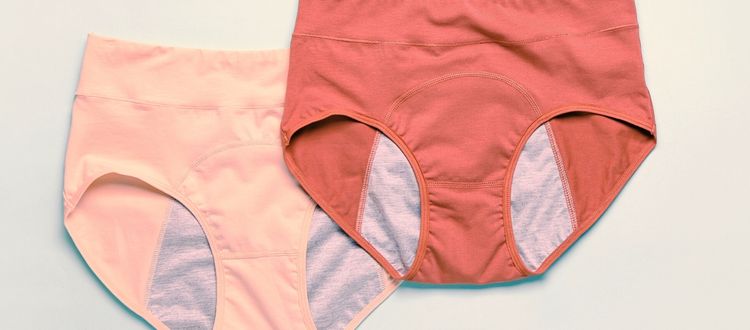 Thinx PFAS Lawsuit Also Calls Attention to Nanosilver Concerns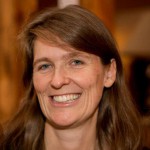 Alex Scranton
Director of Science
and Research
Thinx period underwear made headlines this week as it settled a lawsuit alleging that its products — widely marketed as a safer, sustainable option for menstrual care — contain potentially harmful chemicals. The suit was filed after third-party testing found PFAS in the samples tested. Thinx has argued PFAS was never intentionally added to its products.
In addition to agreeing to pay $4 million to class action members (i.e buyers of Thinx in recent years) the settlement also includes a number of "non-monetary relief" items regarding the company's ingredient safety and disclosure moving forward. This includes taking clear steps to ensure contamination of PFAS no longer occurs, that PFAS is never intentionally used outright, and that the company is transparent about the use of anti-microbial treatments (like nanosilver) in their products. Specifically the settlement states:
"3.4 Non-Monetary Relief. In addition to the Class Benefit provided for in Section 3.1, Thinx agrees to the following non-monetary relief within the United States:

3 .4.1 Manufacturing. Thinx will take measures to help ensure that per- and polyfluoroalkyl substances ("PFAS") are not intentionally added to Thinx period underwear at any stage of production, including maintaining production controls and material reviews.
3.4.2 Chemical Supplier Agreement. Thinx will continue to have suppliers of raw materials for Thinx period underwear review and sign a Supplier Code of Conduct and Chemical Supplier Agreement, which require suppliers to attest that PFAS are not intentionally added to Thinx period underwear.
3 .4.3 Marketing. Thinx will disclose the use of anti-microbial treatments, including Agion, and the purpose for which anti-microbial treatments are used, including, if applicable as odor control treatments, on its website. In addition, Thinx will agree not to refer to the anti-microbial components of Agion as "non-migratory."
Period underwear has been on WVE's radar for a number of years. We are glad to see alternative period products (like underwear, cups, etc) becoming much more available and popular – so that people have better options than just pads or tampons (which was the status quo for so long.). But with these technological advancements, comes new challenges – which is what we have seen with period underwear. Performance and efficacy of these products are important, as is their safety — but unfortunately more attention seems to be focused on the former, and how the ingredients used in this performance may impact health via this particular route of exposure isn't being prioritized.
This isn't new issue for the menstrual products industry: we have long championed the idea that any products used or applied to the vaginal or vulvar area need a very close look at safety because this area of the body is unique, and not like other skin on the body. It is exceptionally absorbent, contains mucous membranes, has a totally unique microbiome (a mix of healthy bacteria) – and any insult to any of these factors can have serious health ramifications from infections, increased risk of STDs, pregnancy and fertility problems and even increased risk of reproductive cancers. For these reasons, manufacturers need to be very careful about any chemical additions to period products that may have unintended impacts on vaginal and vulvar health.
Nanosilver in period underwear
For period underwear specifically, we have been concerned for a while about the use of antibacterial compounds like silver and nanosilver. And from the looks of the settlement — we're not the only ones. In recent years, the use of nanosilver as an antibacterial agent has greatly increased. Nanosilver is very small (microscopic) particles of silver. It is commonly incorporated into athletic clothing to make it "antibacterial" in an effort to reduce odor. It has also been incorporated into certain period care products including absorbent period underwear. There is no science available which actually shows that silver/nanosilver has any impact whatsoever on odor in period underwear, and in fact this marketing gimmick only further perpetuates the myth of period odor or that periods need to be masked and hidden. What's even more alarming is that there is good evidence that silver effectively kills lactobacillus — the healthy bacteria in the vagina — so there is a real concern that this unnecessary additive could in fact be doing some wearers real harm. To read more about our concerns with nanosilver in period products (from bodily to environmental harm), check out WVE's factsheet, here!
What else is in Period Underwear?
Last year, WVE co-released a report with our partners at Clean & Healthy New York, Sierra Club (Atlantic Chapter) and WE ACT for Environmental Justice that took a deep dive into ingredients found in period products. Because of new disclosure requirements enacted in New York State, we are now getting more information about ingredients in period products than ever before. Interestingly enough, we found that period underwear specifically had the poorest compliance with the NY law requiring manufacturers to disclose ingredients on the label of period products. Most often, companies were simply following apparel/clothing labeling regulations – and not listing all additives. So there is a lot we still don't know about what chemicals are being added to period underwear – whether that's for chemicals that are attempting to counteract odor, to provide waterproofing, or enhance absorbency. Silver/nanosilver antibacterials are one set of chemicals we do know get added to some of these products, but it is just still unclear if there are yet other chemicals being added – which may inadvertently affect vaginal health – that just have never been disclosed.
The fact remains we deserve safe products. We deserve to know what is in the products we use in and on our bodies. From PFAS to anti-microbial components and more, manufacturers need to address considerations for how chemicals used in these products impact health, and these considerations must be prioritized and incorporated into product design well before the product makes it onto the shelves. Policymakers are taking notice of this issue and we are seeing legislation being introduced to address harmful chemicals in period products. For example, in California AB 246 has been introduced that if passed will ban PFAS in menstrual products. Also, last year New York passed a law banning PFAS in apparel, including undergarments. For too long, the safety of period products has been overlooked, but as more policies are introduced (and passed) that address the safety of period products, the more pressure it puts on the industry to do better and avoid lawsuits like that those Thinx just settled. So please raise your voice on this issue! Sign up for WVE's action network to stay updated on this issue.