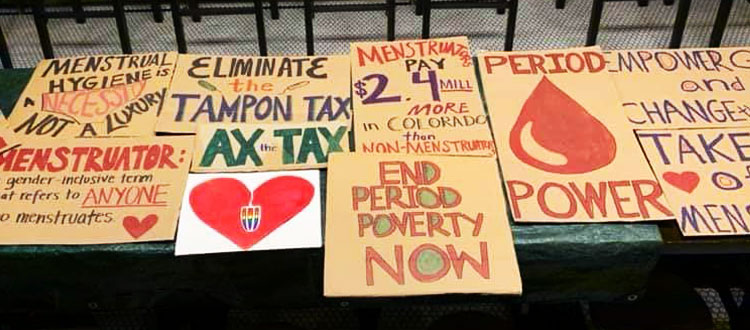 More Period Policies are Addressing Ingredient Safety and Transparency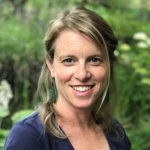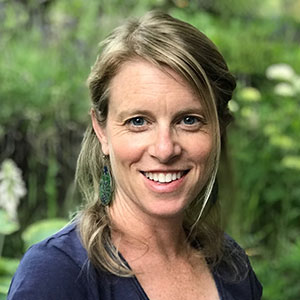 Jamie McConnell
Deputy Director
The movement for menstrual equity is growing stronger and is reflected in the amount of legislation that has been introduced and is currently active (over 130 pieces of legislation have been introduced!).
Menstrual equity is a broad term used to define the right to menstruate with dignity. It includes having access to menstrual care products when needed at no cost for students, people who are incarcerated, people who are experiencing homelessness, and any others who otherwise could be denied the right to menstruation products because of their life circumstances. The right to menstruate with dignity includes the right to buy menstrual products and not pay a "luxury" tax. It also includes the right to know what ingredients are used in menstrual products and the right to products that do not contain harmful chemicals that may have adverse health impacts. And finally, the movement for menstrual equity is about ending the culture of stigma around periods that has prevented not only decision-makers, but also healthcare providers, educators and individuals from ensuring that menstrual health is a priority.
Currently, over 30 states have active legislation that, if passed, will advance menstrual equity. Eight pieces of legislation specifically address the safety and disclosure of ingredients used in menstrual products. This may seem like a small number, but it signifies lawmakers are paying more attention to ingredient safety and the right to know what ingredients menstruators are being exposed to. Previously, there were many bills introduced to address access (like providing free products in schools) and eliminating the tax on menstrual products, but less attention has been paid to what's being used to make products used in and on the body.
This is changing, and the bills that have been introduced to address safety and disclosure is a testament to the work Women's Voices for the Earth has done over 10 years to raise awareness about the issue. From our first report released in 2013, Chem Fatale, which was the first-of-its-kind report to shine a spotlight on the presence of toxic ingredients in menstrual products, to our latest report, What's in Your Period Products that analyzed ingredient disclosure practices as a result of the first law in the nation to pass requirements for disclosure (passed in NY state in 2019) – period product safety is a huge priority at WVE. In between we have conducted independent laboratory testing of menstrual products, and compiled a list of all the product testing that has happened in the US and internationally. WVE has also released vital information about the use of silver in period underwear, has influenced the industry to remove fragrances from tampons, and has helped shift the language that talks about these products away from "feminine care" and "feminine hygiene," which leaves many people who menstruate out of important conversations that impact their health.
As a result of our advocacy, the two major manufacturers of menstrual products, Procter and Gamble (makers of Always and Tampax) and Kimberly Clark (makers of Kotex) agreed in 2015 to voluntarily disclose some ingredients. Or course, it helped that we held a protest in front of P&G's headquarters during a shareholder meeting. Sometimes actions need to go beyond releasing reports ;). And that was just the beginning. Now, not only is ingredient transparency of period products shifting to mainstream policy and practices, ingredient safety of menstrual products is getting more of the attention we need and we deserve.
In short, we are seeing all of these efforts pay off as more is being done on the policy front to mandate changes in the menstrual care products industry. Here are the latest states to address period product ingredient safety and disclosure:
Want to stay updated on this issue? Sign up for our action network!