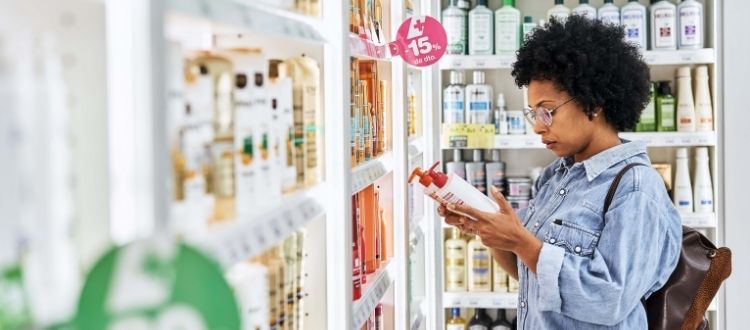 Modernization of Cosmetics Regulation Act of 2022: MOCRA Explained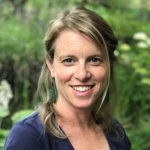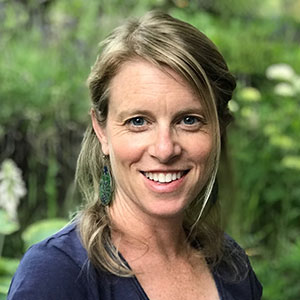 Jamie McConnell
Deputy Director
At the end of 2022 President Biden signed into law the Omnibus Spending bill, which included (on page 3576) the Modernization of Cosmetics Regulation Act of 2022 (MOCRA ). MOCRA is the first time federal cosmetics law has been updated in over 80 years (that's right, it hasn't been updated significantly since the Food, Drug, and Cosmetic Act passed in 1938!). Cosmetics is a broad term that includes professional salon products, personal care products, and intimate care products (like some douches, washes, sprays, and powders). MOCRA impacts all of these product categories. There are many requirements in the law that move the safety of cosmetics forward and will help advance salon worker health and safety. There are also some requirements that could have been stronger in order to give the public confidence in the safety of cosmetics. And now it's more important than ever that states take action to restrict the use of toxic chemicals in cosmetics.
In short, the law:
Requires mandatory reporting by manufacturers of serious adverse health events caused by cosmetic products.
Requires the Food and Drug Administration (FDA) to establish Good Manufacturing Practices that all manufacturers will be required to follow.
Requires cosmetic facilities to register with the FDA, and provide a list of products and product ingredients, including ingredients in fragrance and flavors, to the agency.
Requires manufacturers to keep records that show safety substantiation of a product.
Requires labeling of fragrance allergens for all cosmetics and labeling of ingredients in professional use only products used by salon workers.
Allows the FDA to request records related to a product's safety substantiation and ingredients if there are concerns a product may be misbranded or adulterated.
Gives the FDA the authority to request a mandatory recall of products that are misbranded and/or adulterated.
Exempts small business from having to meet the requirements of the law.
Preempts states from passing more stringent laws related to registration, product listing, good manufacturing practice, records, recalls, adverse event reporting or safety substantiation.
Requires the FDA to establish a standardized testing method for detecting asbestos in talc-containing products.
Requires the FDA to assess the use and safety of PFAS chemicals in cosmetics.
Some of these provisions, discussed in more detail below, represent a significant improvement that will help to hold manufacturers accountable for product safety.
Mandatory reporting of adverse health events
An adverse health event is defined in the law as: death, a life-threatening experience, inpatient hospitalization, persistent or significant disability or incapacity, congenital anomaly or birth defect, infection, significant disfigurement (serious or persistent rashes, second or third degree burns, hair loss, or persistent or significant alteration of appearance), or an event which requires medical intervention to prevent the health outcomes listed above.
MOCRA requires manufacturers to submit adverse event reports the manufacturer receives to the FDA within 15 days. This requirement is an important improvement that will help protect the public and salon workers from unsafe products. Previously, if a manufacturer received a report (for example, from someone calling the 1-800 on the product label to report a severe rash to the company) they were not required to forward that report the FDA, keeping the agency in the dark about product safety. A product could receive dozens, hundreds, and even thousands of complaints of adverse reactions, yet the manufacturer was legally allowed to keep the information secret from the FDA. That will no longer be the case and will the give the FDA more a of "big picture" view of if certain products or even product ingredients, pose a risk to public health. For years the FDA has also had a system in place the public can use to report an adverse health event, but many people call the number on the product to lodge a complaint, so this requirement is welcomed news. For example, the agency started to look into the infamous WEN products and hair loss when they received 127 direct adverse health event reports from individuals, meanwhile it had been revealed that WEN had received over 21,000 adverse event reports from their customers that the FDA only discovered through an inspection of WEN manufacturing facilities.
Mandatory Recall Authority
The law gives the FDA the authority to issue a mandatory recall of products that are adulterated and/or misbranded if the manufacturer doesn't voluntarily recall the product. Previously, the FDA did not have the authority to require manufacturers to pull dangerous products off the shelves. For example, when the popular hair straightening treatment Brazilian Blowout was deemed by the FDA to be adulterated and misbranded, the agency did not have the authority to take dangerous formaldehyde-containing hair straighteners like Brazilian Blowout off the shelves. (In contrast, Brazilian Blowout and other similar brands were immediately banned in many other countries around the world when the high levels of formaldehyde were found.) Taking this action when high levels of formaldehyde were first discovered in hair straighteners would have protected the health of thousands of U.S. based salon workers (and their clients) from harmful exposure to the carcinogen.
Labeling of Professional Salon Products
Due to a loophole in federal law, products sold for "professional use only" were not required to list ingredients on the label, as is required for cosmetics sold retail. MOCRA closes this loophole, and requires professional use only products to meet the same requirements as cosmetics.
In 2018 California bill AB 2775 was signed into law, becoming the first in the nation to require ingredient labeling of professional salon products. AB 2775 helped pave the way for the provision to be included in MOCRA.  Now, salon workers in every state will have the ability to access important ingredient information on labels and know what ingredients they are being exposed to in the workplace. However, manufacturers are still allowed to keep most ingredients in fragrance a secret.
Talc-Containing Cosmetics
The law requires the FDA to create a standardized testing method for detecting asbestos in talc-containing products. Concerns about asbestos in talc exploded on the national scene when health links between talc and ovarian cancer were exposed, and Johnson and Johnson's iconic talc-based baby powder came under scrutiny for giving women ovarian cancer and for aggressively marketing the product to women of color.  J&J has since declared the company will stop selling talc-based powder. However, there are still talc-based products on the market, and having a uniform testing method will help shed light on the scope of asbestos contamination in talc-products.
While these provisions represent a step forward for product safety, there were several provisions that didn't go far enough.
Labeling of Fragrance Allergens
Ingredients in fragrance that are identified as allergens are now required to appear on product labels. This is great news. For over a decade Women's Voices for the Earth has been working to increase disclosure of fragrance ingredients, including allergens in fragrance. However, what's not so great about this provision is the FDA is directed to identify the list of allergens and threshold levels for disclosure. This is completely unnecessary, as the European Union already has a list of allergens that are required to be disclosed at a threshold level of 10ppm if the allergens are in leave-on products. To establish this list and threshold level, the EU went through a rigorous scientific review of the literature. It is completely unnecessary and waste of resources for the FDA undertake this process when it has already been done, plus it opens up the process to undue industry influence.
Thankfully, the CA law WVE and our partners worked hard to pass (SB 312 Fragrance and Flavors Right to Know Act) which will still be relevant and requires manufacturers to report toxic fragrance and flavor ingredients to the CA Safe Cosmetics Program.
Safety Substantiation for Ingredients
Ultimately, what workers and the public want is safe products. It's always been WVE's end-goal for the public and workers to have confidence that the products they are buying in the store or using in the workplace do not contain chemicals that pose a risk to health. Unfortunately, the safety substantiation provision in MOCRA falls short of giving us that confidence and doesn't move the needle on the safety of ingredients used in cosmetics and salon products in any significant way. Our partners at Breast Cancer Prevention Partners have a great analysis on why the safety standard falls short.
Also concerning is language in the provision that states "tests or studies, research, analyses, or other evidence or information that is considered, among experts qualified by scientific training and experience to evaluate the safety of cosmetic products and their ingredients, sufficient to support a reasonable certainty that a cosmetic product is safe."
This language seems to open the door to allowing manufacturers to use safety determinations made by the Cosmetic Ingredient Review board (CIR) as a substantiation of safety. For years WVE has uplifted the utter failure of the CIR, (a body funded by the cosmetics industry) to make informed and unbiased safety determinations because of:
Conflict of interest (the bulk of the CIRs funding comes from the cosmetics industry)
Narrow scope that only looks at "consumer" use and does not include considerations for worker safety
Doesn't meaningfully address inhalation concerns
Inadequate assessment of data gaps (i.e. assuming no data means no harm)
Conclusion
The law includes some important provisions that we have been working for years to see codified into federal law. However, our end goal is ensuring ingredients used in professional salon products and cosmetics have to meet a standard of safety that will eliminate the use of toxic chemicals has not been achieved. And fragrance ingredients are still receiving special treatment and are allowed to be kept a secret from the public and workers. MOCRA is an exciting step forward, but the fight for safe cosmetics isn't over yet. Sign up for WVE's action network to stay engaged in the work for cosmetics safety!
allergens
,
cosmetics legislation
,
cosmetics safety
,
FDA
,
federal cosmetics legislation
,
fragrance allergens
,
fragrance chemicals
,
fragrance ingredients
,
ingredients in cosmetics
,
intimate care products
,
MOCRA
,
Modernization of Cosmetics Regulation Act of 2022
,
personal care products
,
salon products
,
salon workers