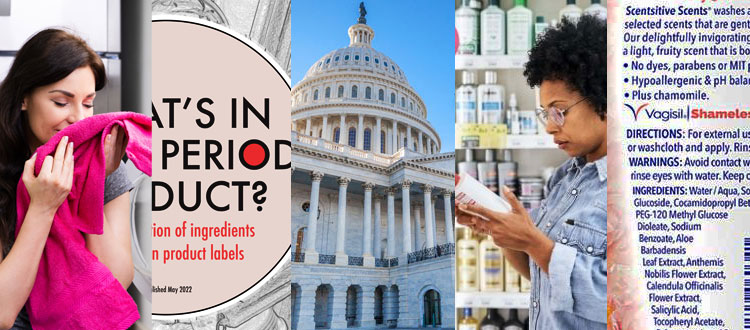 Recapping Your Most Popular Blog Posts on Toxic Chemicals and Ingredient Safety from 2022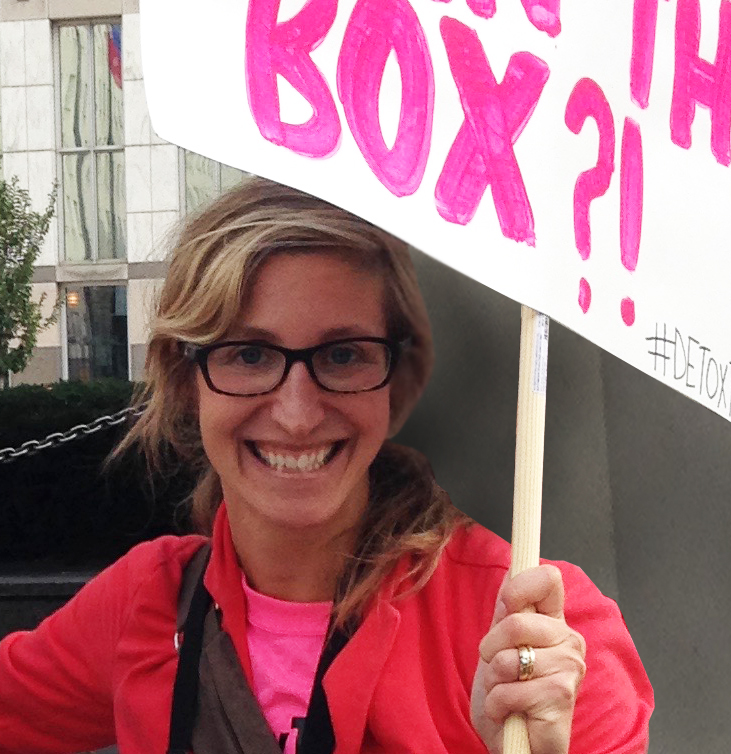 Beth Conway
Communications Director
Voices Blog readers – the results are in!
Recapping WVE's most popular blog posts of 2022! 
From questions on the safety of ingredients like titanium dioxide and lilial, to product impacts on lactobacilli and healthy vaginal bacteria, nearly 300,000 people visited the Voices Blog for tips, updates and insight into ways you can raise your voice for a toxic-free future!
We look forward to bringing you more news-you-can-use about fragrance chemicals, climate change, environmental justice, safer salons, chemical safety screening, non-toxic cleaning, menstrual equity and more in the New Year. It's going to be an exciting 2023 — and we're grateful to have you with us. Do you have topics or issues you'd like WVE to cover this coming year? Let us know in the comments!
A number of people online this past year expressed their concerns and anger about finding titanium dioxide as an ingredient in their tampons and pads – and wondered if it is related to some health conditions they are experiencing like ovarian cysts, miscarriages, UTIs and more. With these concerns, we were also reminded once again how important it is that we have ingredient information, and how woefully under-researched the potential impacts that ingredients used in menstrual products and intimate care products might be having on vaginal and vulvar health. WVE's Director of Science and Research, Alex Scranton, helped address these questions in her #AskAlex video and post. Read more.
Speaking of ingredients in tampons and pads … In 2019, WVE helped pass a first-of-its-kind law in New York State requiring manufacturers of period care products to fully disclosure their ingredients for products sold in NY. The law finally went into effect, and is having national impact. WVE used this new information to release a detailed report which found that every period product user is getting way more information about these products than ever before. And some period products are a lot more complicated than we ever knew. This blog spotlights our report findings and how we can use this information to dig further into what we know about all these recently disclosed chemicals in period products. Read more.
The policy process can seem daunting and confusing. If you don't engage in policy on a regular basis, you may not totally understand the difference between state legislation, federal legislation, and local legislation. People often express how they think their voice doesn't make a difference when it comes to policy (like legislation). It does! Democracies work best when we engage in the process. When you speak up, your elected officials listen. After all, they depend on the public vote to get elected. This blog by our Deputy Director, Jamie McConnell, who has been leading WVE's policy work for over 15 years, provides brief descriptions of the differences between state, federal and local policies, and how to engage to enact the change you want to see! PLUS it includes a handy graphic to show how a state bill becomes a law. Learn more.
This year the Fragrance and Flavors Right to Know Act (SB 312) in California went into effect. The law requires disclosure of toxic fragrance and flavor and ingredients (ingredients linked to cancer, reproductive or developmental harm, neurotoxicity, hormone disruption, and allergies — as well as air and water contaminants) used in cosmetics, personal care products, and professional salon products to the state of California's Safe Cosmetics Program database. Before this law passed, there were no requirements for companies to disclose ingredients in fragrance used in these products. As a result of this law, we are getting a better sense of what kinds of toxic chemicals companies are using, and the extent to which they are being used. Of the data that was reported there were many toxic chemicals that stood out. Learn more.
Olaplex hit the news this year as it is a popular hair product that (until recently) contained a harmful fragrance ingredient called lilial (also known as butylphenyl methylpropional). Lilial has been banned in the European Union (EU) because of links to infertility in animal studies. It is classified as a reproductive toxicant. And products containing lilial in their fragrance may not be sold in the EU after March 2022. While Olaplex is the product that dominated headlines – it is far from the only problematic product to have contained (or to contain) lilial. In the United States (and several other countries outside the EU), there is no ban on lilial. It is fully legal to sell cosmetics, cleaning products and any other fragranced items that contain lilial despite what we know about its potential impact on fertility. And there are loads of products in our stores that still contain it. Learn more.
Recent testing raises a lot of questions and concerns about the impacts intimate care products are having on our bodies. Specifically, our testing looked at how products might be affecting the delicate balance of healthy bacteria (namely lactobacilli) in our vaginas. Lactobacilli are important healthy bacteria that are commonly found in the vaginal microbiome. However, this healthy balance of lactobacillus bacteria can be disrupted, allowing for a diverse variety of other microorganisms to grow which can affect your health. Disruptions of these good bacteria in the vagina can lead to significant health problems – including bacterial vaginosis, yeast infections, unpleasant odor, increased risk of sexually transmitted diseases, fertility concerns and possibly even cancer. So it is really important to ensure that any intimate care products that we are using do not inadvertently affect or inhibit the protective lactobacilli keeping our vaginas healthy. Learn more.