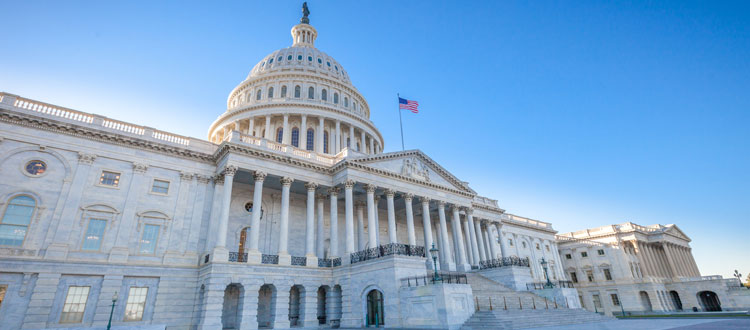 What's the Difference Between State, Federal and Local Legislation?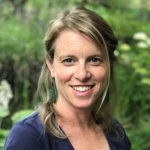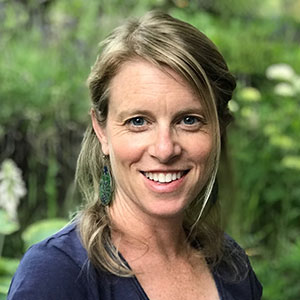 Jamie McConnell
Deputy Director
The policy process can seem daunting and confusing. If you don't engage in policy on a regular basis, you may not totally understand the difference between state legislation, federal legislation, and local legislation. I also hear from people who think their voice doesn't make a difference when it comes to policy (like legislation). Trust me, it does. Democracies work best when we engage in the process. When you speak up, your elected officials listen. After all, they depend on the public vote to get elected. Below are brief descriptions of the differences between state, federal and local policies, and how to engage to enact the change you want to see!
For the purposes of this blog, policy refers to legislation (also known as "bills") or ordinances. Once legislation or ordinances pass, they become law and must be followed. Theoretically, laws protect our rights, create uniform standards for how to operate (for example, standards for businesses to follow), or may restrict certain practices.
City Council
City Councils are elected bodies that pass ordinances and laws that only impact the locality where the city council operates. Typically, policies are developed in committees and then brought to the whole city council to vote on. City council laws do not extend beyond designated city limits. Is there an issue in your community you think needs to be addressed? Contact your city council! Learn more here: https://knowyourcouncil.vic.gov.au/guide-to-councils/what-councils-do/local-laws
State legislation
Every state has a state legislature. Some legislatures meet every year, and some meet every other year. The state legislature has two houses: the Assembly/House and the Senate. State senators and representatives are elected by district so you will have one Senator and one Representative who represents the district where you live. How many state senators and representatives are in your state legislature depends on the size of your state.
The state legislature passes legislation that only impacts your state. In order to get legislation passed, it has to pass both houses and then it goes to the governor for signature. Once legislation is introduced it is assigned to a committee. The committee will schedule a hearing to decide whether to pass the legislation through the committee. A bill has to get out of committee in order to be voted on (what's called a "floor vote") by members of the House/Assembly and Senate. If the governor signs the legislation it becomes law. Governors have the power to veto legislation, meaning even though it passed both houses it does not become a law. When a governor signs a bill it becomes law, but in some cases, a governor may not sign a bill. In these circumstances, the bill will still become law.
In general, it is "easier" and quicker to pass state legislation than it is to pass federal legislation. Click here to find your state Representative and/or Senator. You can find bills that have been introduced/passed in your state here: https://www.billtrack50.com/
Federal legislation
Federal legislation is passed through Congress. Congress is made up of two chambers: the House of Representatives and the Senate. Every state has two senators and how many representatives each state has depends on the state's population.
Congress passes legislation that impacts the entire nation (i.e. every single state). When legislation is introduced in the House or Senate it is assigned to a committee. Most legislation that is introduced never gets a committee hearing and never gets out of the committee. If and when legislation passes a committee vote it will have the opportunity to be voted on by the entire House or Senate membership. Once the House and Senate pass a bill it sometimes ends up in a conference committee that reconciles the differences between the House and Senate bills. Once a bill passes the House and the Senate it goes to the President of the United States for signature. If signed, it becomes law. The President also has the ability to veto a bill. If the President does not veto, or does not sign, the bill become law.
You can find out who represents you in Congress here and find bills that have been introduced in Congress here. Members have an office in Washington DC and also local offices in the state where they can be contacted. It should come as no surprise that passing legislation in Congress can be a much longer process than passing policies on the local or state level.
Ways to Engage in the Policy Process
If there is an issue you feel needs to be addressed at the community, state or federal levels, contact your elected officials to talk about your idea. These kind of conversations are exactly what leads to policies being introduced!
If there is an existing legislation you support or do not support that you feel strongly about, contact your elected officials to tell them how you feel. Calls and personal emails are the most effective. Usually calls last between 1-2 minutes, generally you are leaving a message for the lawmaker. You can look up your elected officials here: https://www.commoncause.org/
If legislation passes in your state and you support it or do not support it, it's important to contact your governor to ask them to sign the legislation into law or veto it.
Want to take it a step further? Schedule a meeting with your elected officials and bring a few friends along! It's easy — just contact their office to schedule a meeting.
Find organizations that work on the issues you care about and sign up for their newsletter. That way, you'll get action alerts and other communications about how you can engage in the issues that matter to you.
Helpful Resources:
Look up who your local elected officials are: https://www.commoncause.org/
Overview of how laws are made: https://www.usa.gov/how-laws-are-made
Video on how a bill becomes a law: https://www.youtube.com/watch?v=OgVKvqTItto
Find a bill that has been introduced in Congress: https://www.congress.gov/
Find a bill that has been introduced on the state or federal level: https://www.billtrack50.com/
Learn more about the role of city council: https://knowyourcouncil.vic.gov.au/guide-to-councils/what-councils-do/local-laws