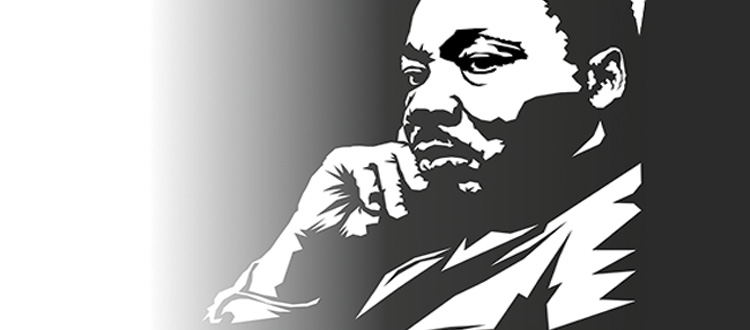 Protecting Your Right to Vote!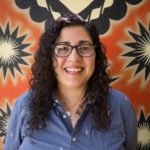 Amber Garcia
Executive Director
In 1965, Martin Luther King Jr. helped protect voting rights for millions of Americans across our nation. And now — on this national holiday set aside to celebrate MLK's life and legacy — we have reached another pivotal moment in our country's long, complicated history with voting rights and representation in our democracy.
Suppression measures like partisan gerrymandering (partisan gerrymandering means congressional districts are set in a way that benefits one political party), are threats to your voting rights and limit the voices, choices and power to only a select group of people. Fueled by false claims of widespread voter fraud, 2021 brought about an aggressive (and successful) push to restrict voting access in states across the nation. These laws will prevent millions of voters from having their ballots counted and their voices heard. And it is glaringly clear that these restrictions are designed to create barriers particularly in communities of color. As of late Congress — locked in a bipartisan battle — has been unable to pass protections needed to counter these alarming attacks on free and fair elections.
So much of what WVE works for is tied directly to the state of our democracy and the people we choose to represent our needs, rights, bodily autonomy, and the health of our homes and planet — that includes the unregulated use of toxic chemicals, keeping ingredients used in products a secret, the safety of workers, the unchecked production of plastic waste, the state of our climate and so much more. We need our decision-makers working for our values and our voices. That's the power of the vote. And that's what's at stake.
Voter suppression impacts us all. But it particularly impacts communities of color, young people, lower-income communities, and people with disabilities. Take, for example, these stats from the ACLU.
The MLK holiday is a day set aside to uplift a civil rights leader who fought tirelessly to preserve voting rights and to break down the institutional structures that create and incite injustice — that promote racism, ableism and classism. He was a man of action, so to honor him, let's act too! Here are a few simple ways to start:
Contact Congress!
Tell your representatives in Congress to pass the Freedom to Vote: John R. Lewis Act (newly combined bills; previously the Freedom to Vote Act and The John R. Lewis Voting Rights Advancement Act). Click here to find your Senators.
Be prepared & know your rights
Voting registrations, restrictions, and requirements vary from state to state. Check your voter registration status & voting registration requirements here – and use these helpful resources from the ACLU to make sure you know, and exercise, your voting rights!
Learn more about MLK's Legacy
Take the time to learn more about Martin Luther King Jr. and the depth of his legacy in social and environmental justice, equity and inclusion. We often whittle his work down to a powerful speech on the National Mall, and forget the fact that the FBI routinely violated his rights, and labelled him the most dangerous Black man in America. MLK's autobiography is a great entry point into his experience and the legacy of his work.