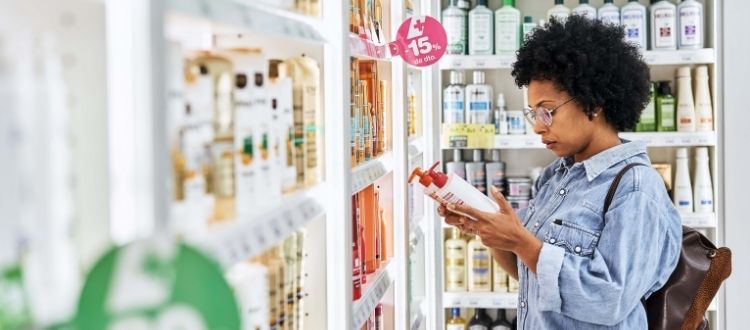 What New Fragrance Disclosure Law Reveals About Product Safety and Hidden Toxic Chemicals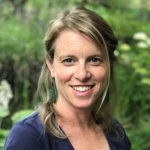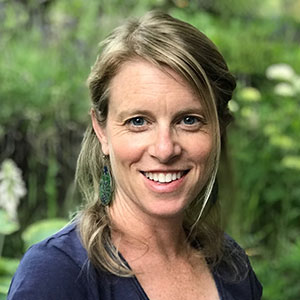 Jamie McConnell
Deputy Director
We all should have the right to know what chemicals make up the fragranced products we may use, but companies have long kept this information secret. Recent legislation however, has helped reveal some of those secrets – and we have learned there is a lot to be concerned about!
In 2020, Women's Voices for the Earth worked with Breast Cancer Prevention Partners, Black Women for Wellness, and the California Healthy Nail Salon Collaborative to pass the Fragrance and Flavors Right to Know Act (SB 312) in California. The law requires disclosure of toxic fragrance and flavor and ingredients (ingredients linked to cancer, reproductive or developmental harm, neurotoxicity, hormone disruption, and allergies — as well as air and water contaminants) used in cosmetics, personal care products, and professional salon products to the state of California's Safe Cosmetics Program database. The public database can be used to look up products that companies are required to report to the state of California because they contain toxic chemicals. According to the law, companies were required to start reporting toxic fragrance ingredients to the state of California in January, 2022.
Before this law passed, there were no requirements for companies to disclose ingredients in fragrance. Often companies just label their products with the word "fragrance" as an ingredient, even though that fragrance or scent can be made up of dozens of chemicals. As a result of this law, we are getting a better sense of what kinds of toxic chemicals companies are using, and the extent to which they are being used.
For example, in a preliminary search of fragrance ingredients reported to the program we found that between October 2021 – March 2022 there have been 38,000 new reporting submissions, which may sound like a lot, but doesn't even come close to all the fragranced products that are covered by the law.
Of the data that was reported there were many toxic chemicals that stood out:
Nearly 900 products newly reporting lilial, a reproductive toxin that the European Union (EU) just banned. (This chemical recently made news as an ingredient in Olaplex.)
121 products containing HICC (a potent allergen that is also banned in the EU in cosmetics)
79 products reporting diethyl phthalate. DEP is linked to cancer, infertility, reproductive harm, and more.
22 products reporting toluene (reproductive toxin) in their fragrance
3 products reporting styrene (carcinogen) in their fragrance
There are several takeaways from this preliminary data:
There are likely many companies that are not in compliance with the California Fragrance and Flavors Right to Know Act given the relatively small number of companies reporting.
Cosmetic companies are including phthalates in products (particularly diethyl phthalate) that they previously were keeping a secret and not disclosing.
Of the fragrance ingredients being reported, lilial rose to the top, which is concerning given it is a reproductive toxicant that was recently banned in the EU.
Important Next Steps for Fragrance Disclosure and Safety
The data, though still fairly sparse at this point, underscores the importance of disclosing ingredients that make up fragrances and scents in products and is likely just the tip of the iceberg. While the California law is helping to pave the way in busting the previously long-held secrecy around fragrance ingredients, what we ultimately need is federal legislation like the Fragrance and Flavor Right to Know Act that was recently introduced on the federal level that requires disclosure of fragrance ingredients on the label and online.
The Federal Fragrance and Flavor Right to Know Act (HR 5538):
On pack disclosure of any fragrance or flavor chemicals that appear on the 21 designated hazard lists referenced by the bill (including any updates to these designated lists).
On pack disclosure of EU 26 fragrance allergens (including any updates to this regulation).
Website disclosure of the hazardous chemicals that are required to appear on product labels, plus any other fragrance or flavor ingredients intentionally added to the finished cosmetic product at or above 100 ppm (the current mainstream industry best practice represented by what P&G and Unilever and J&J are currently doing; and the fragrance disclosure requirement for cleaning products sold in California and New York).
We will continue to analyze the data being reported to the CA Safe Cosmetics Program to better understand how implementation is working with the California Fragrance and Flavor Right to Know Act and to get a better understanding of the prevalence of toxic chemicals in fragrance used in cosmetics, personal care products and professional salon products.
For now, the best way to avoid toxic chemicals used in fragrance is use products that are fragrance free, buy products that fully disclose fragrance ingredients and look out for ingredients of concern, or use the Environmental Working Group's Skin Deep Database to search for safer products.