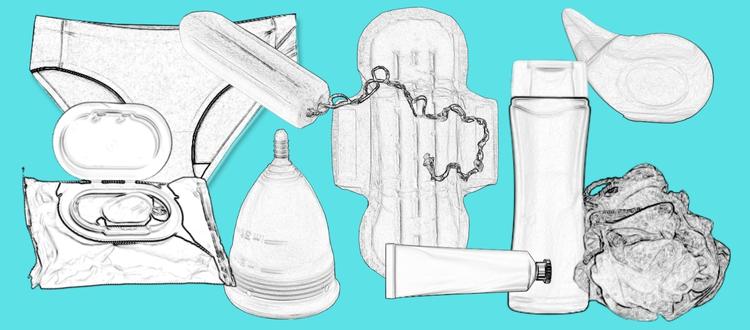 New Bill Will Help Close Significant Gaps in Menstrual & Intimate Care Product Safety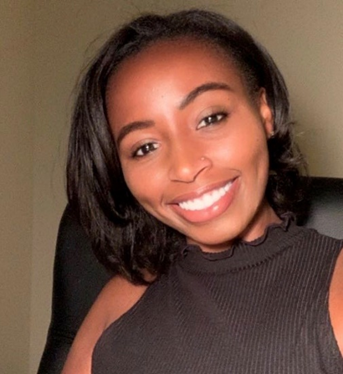 M. Isabelle Chaudry, Attorney and Public Policy Advocate
On August 17, 2022, Congresswoman Carolyn B. Maloney (D-NY) and Congresswoman Grace Meng (D-NY) reintroduced the Robin Danielson Menstrual Product and Intimate Care Product Safety Act of 2022 (HR 8724), which directs the National Institute of Health (NIH) to conduct research to determine whether the presence of dioxins, phthalates, titanium dioxide, and other chemical additives like colorants and fragrances, pose any health risks to people who use menstrual and intimate care products.
Menstrual products (tampons, pads, menstrual cups) are regulated by the FDA as medical devices and intimate care products (douches, wipes, washes, sprays, powders) are regulated by the FDA as cosmetics and/or personal care products. The FDA has limited legal authority to require ingredient safety testing and does not subject personal care products to the same approval processes used for foods and drugs. And because of lack of government oversight, companies can even get away with not disclosing dangerous chemicals contained in these products. In fact, there is no federal law that requires manufacturers to disclose any of the ingredients used in menstrual products. And in the case of intimate care products, many ingredients are kept secret by hiding them under the generic labeling of "fragrances," leaving people in the dark about the full list of ingredients they are being exposed to when using these products. Fragrances often include a myriad of chemicals lacking safety information — sometimes over hundreds of hidden chemicals.
The personal care industry is not required to meet any sort of safety standard for ingredients and personal care products may contain many chemicals of concern, some of which are suspected endocrine disrupter that can impact our health. Several ingredients or unintentional contaminants found in personal care products have been specifically linked to negative health impacts for women such as cancer, breast cancer susceptibility, and reproductive harm including shortened menstrual cycles, lower antral-follicle counts, and altered timing of puberty. Concerns of health risk also include risks related to infertility, and endometriosis. For Black women, health risk may be heightened since they use cosmetics at a higher rate than other women. According to market data and aggressive marketing tactics across the industry, Black women buy and use more personal care products than other demographic groups.
Considering this, it is especially egregious that the safety of — and potential chemical exposure from these products — is so woefully under-researched. As well, little is known about how chemical exposure differs among different races/ethnicities. Increased research is particularly important because of the disproportionate burden on people of color.
Studies suggest that Black women use certain cosmetics due to the way these products are marketed and the racist origins behind the use of intimate care products. This is not limited to intimate care, as "African-American women are four times as likely to use cosmetic hair products as Caucasian women". These numbers are alarming considering the studies on the number of unregulated and potentially hazardous chemicals that are included in these products. A 2017 study published in the American Journal of Obstetrics and Gynecology notes that women of color may be disproportionately exposed to potentially harmful chemicals in personal care products. And a 2017 report published in the Journal of Exposure Science and Environmental Epidemiology suggested that African American women spend more than other Americans on personal care products, but have fewer choices for safer products. This was also noted in a previous study published in 2016 by the Environmental Working Group (EWG) which found that there were significant differences in personal care product use between non-Hispanic Black and White women, particularly in hair product use. EWG assessed almost 1,200 products marketed specifically to Black women and concluded that fewer products made without hazardous ingredients are available for this group.
Research has also demonstrated that some intimate care products can affect vagina health. One study found that intimate care products currently on the market can significantly inhibit the growth of lactobacilli, which are essential bacteria for a healthy vagina. The composition of bacteria which coat the walls of the vagina (often called the vaginal microbiome) are crucial to maintaining a healthy pH and preventing infections. The dominance of lactobacilli in the vaginal microbiome makes for the healthiest and most resilient condition to protect against infection. This testing indicates that manufacturers need to take more responsibility of the impacts these products are having on people's health.
Due to a lack of regulation around intimate care products, manufacturers are not required to test a product's impact on the vaginal health. Nor are they required to meet any universal standards of ingredient safety. There is a wide variety of intimate care products on the market, and we do not know which other products could be having harmful effects. Regulation and research are needed to ensure consumer's health are protected, particularly for Black women.
TAKE ACTION!
Want to get involved? Contact your representative today! Raise your voice in support of more research into the impacts ingredients used in menstrual and intimate care products may have on users' health. Tell your reps we deserve to know the products we use in and on our bodies are safe. Tell them to support the Robin Danielson Menstrual Product and Intimate Care Product Safety Act of 2022!
——
About the Author
Marcha Isabelle Chaudry is an attorney and public policy advocate.
Ms. Chaudry actively lobbies at the grassroots and federal level, on public policy issues including women's health and cosmetics policy and has provided expert testimony before Congress and the Food and Drug Administration. Her advocacy has been recognized by HBO Max, Democracy Now!, PBS NewsHour, Good Morning America, NBC News, and a host of other publications and networks.
Over the course of her career, she has held clerkships with government, labor unions, including, AFL-CIO, National Education Association, National Lawyers Employment Association (as a Peggy Browning Fellow), and Congress. She has also led policy initiatives at national nonprofit organizations including the National Women's Health Network and the Center for Progressive Reform (currently).
Ms. Chaudry earned a J.D. with distinction in Alternative Dispute Resolution from Howard University School of Law and a Bachelor of Science degree from Howard University. She also previously served as Board Chair of the Justice, Equity, Diversity, & Inclusion Committee at Women's Voices for The Earth. And she is admitted to practice in the District of Columbia.